News
US Box Office report: feel the Max Payne
Mark Wahlberg rules the box office this week, as Max Payne knocks the talking rat-dogs off the top spot...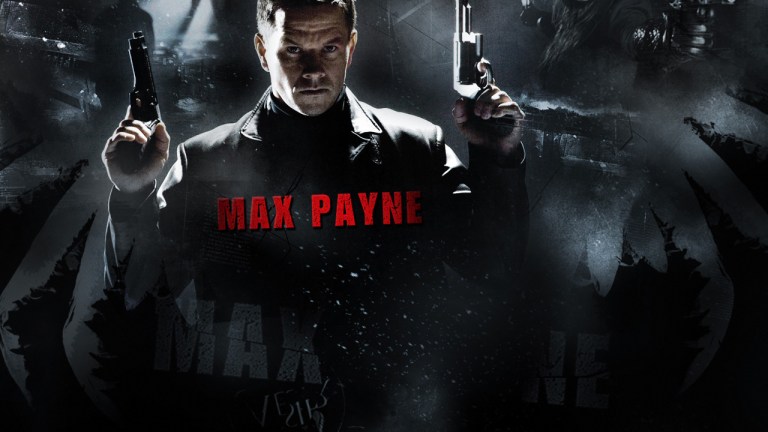 Yeah, I missed another weekend of box office results last week. I just couldn't stomach the thought of having to write about the number one movie in the country being Beverly Hills Chihuahua. Fortunately, with a little help from the extra-potent combat drugs found in this week's top film, Max Payne ($17 million), I can now force myself to discuss the fact that in three weeks, a movie about awful talking rat-dogs has grossed $69 million dollars. It's still second place this week, with $11.9 million dollars in its pooper scooper, but I can't stand even thinking about the fact that that movie was number one for two straight weekends and made nearly $30 million in its opening weekend.
Just typing that made my nose bleed. It's like I can feel my brain rebelling at the very thought that George Lopez and talking dogs made that much money.
The Secret Life of Bees, the third place movie this week with $10.527 million dollars, is apparently not the sequel to Bee Movie like I'd assumed. Instead it's a poignant coming of age drama set in 1964 South Carolina. Since it's based off a best-selling novel, you know it has a built-in audience, and the strong cast headed by Dakota Fanning, Jennifer Hudson, and Queen Latifah is only going to help the box office. This is a good time of year for that kind of movie, providing a little counterpoint to the upcoming gore fest.
Rather than buck current trends, the fourth movie at the box office, Oliver Stone's biopic about the 43rd President of the United States, W., rides on the crest of the political wave generated by the upcoming presidential election to pick up $10.505 million dollars. Oliver Stone, especially lately, has been box office poison in the United States and given that his current picture is about a man who both supporters and opponents are ready to be rid of, the picture shouldn't last an awful long time, either. This is the right time to hit the die-hards, but the wrong time to hit those only casually interested in politics like myself. I'm sick and tired of it and ready for it all to be over with.
The Beef rounds out the top five, as Eagle Eye has officially crossed $80 million dollars on the strength of a $7.03 million dollar weekend. Once upon a time, Leonardo Di Caprio was a box office goldmine. So was Russell Crowe. For some reason, their turn in Ridley Scott's Body of Lies hasn't caught on with the public. The movie picked up sixth place in its second weekend with $6.82 million dollars. It has managed only $24.4 million thus far. Ridley Scott's last movie with Russell Crowe was the thriller American Gangster, which made $265 million dollars globally. Body of Lies is, uh… not doing as well.
Quarantine, the latest Halloween throwaway, hangs onto seventh place this weekend, with a fairly strong $6.08 million dollars. Considering it took in its budget on the first weekend, Screen Gems has turned in a nice little profit on a minimal investment. If it were me, and I had a movie studio, I would churn out low budget horror movies. I'd aim my releases for October and January, when people are just starving for something new, so I could turn $12 million into $30 million just because people are in the mood for something that's either scary or not completely terrible. Call it the Lionsgate formula.
Eighth and ninth place are captured by a couple of comedies. Nick and Norah's Infinite Playlist has been surprisingly quiet given just how hot Michael Cera has been as of late. Eighth place and $3.69 million dollars isn't terrible, but the movie's gathered only $26.5 million dollars in three weeks. Granted, it was incredibly cheap to make ($10 million), but I still expected it to do better. Must just be a bad time of year. The ninth place film, the new release Sexdrive ($3.61 million), is also a film I expected to do better, if only because of Seth Green as an Amish guy. Comedy can be a hard sell at this time of the year, and this one, set in the summer and involving a road trip, seems especially bad to put out now that the weather has turned cold.
Rounding out the top 10 is Nights in Rodanthe. I still don't know anything about it, but it picked up $2.66 million this weekend and $36.9 million overall, so it qualifies as a hit from a technical standpoint, even though I can't find budget numbers for it.
Next week looks to be dominated by two movies that could not be any more different. One of them will be familiar to any parent with younger daughters (High School Musical 3: Senior Year). The other will be familiar to anyone who has ever wanted to see someone make out with a bear trap (Saw V). The cop thriller Pride & Glory, with Edward Norton and Colin Farrell, also sneaks into wide release as most of the other films dribbling into the box office seem like indie films or interesting award bait. I do like award bait, but right now I just want to see some singing and dancing… err, I mean splattering blood!
Check our Ron's Max Payne review here…