News
US Box Office Report: 9th July 2007
It was the weekend when the Transformers all but guaranteed themselves a sequel. Here's the latest on the US box office...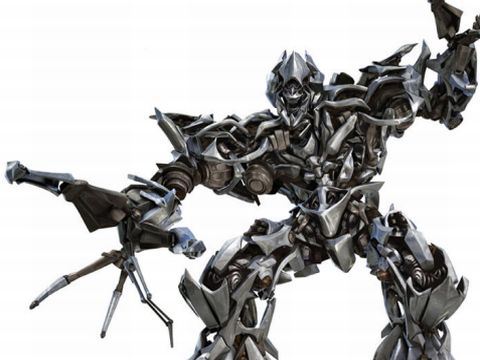 We take it all back.
This time last week, we were curious as to just how Transformers was going to perform at the box office, and off its opening day take, we had a suspicion that it may struggle to hit the $200m barrier. But that severely underestimated the power of the July 4th week in the States, and come the end of Sunday night, Transformers was estimated to have pulled in some $152m in under a week. That's not a total to be sniffed at, although we'd expect a hefty drop off next weekend, but potentially a take close to $250m. That's more than enough to activate everyone's sequel clause.
Also holding up well is Pixar's Ratatouille, which although nowhere near the numbers of Finding Nemo (and will Pixar ever have a hit that big again, we wonder), has now safely crossed the $100m mark, with a take of $109m. The worry though will be the arrival of the new Harry Potter film next weekend, which will attack Ratatouille's younger demographic. So Pixar may struggle to get this one to $200m, which even Cars managed to cross.
Coming up in third place is Die Hard 4.0, which pulled in around $15m across the weekend, for a take of $84m to date. It seems daft to call a Die Hard movie a sleeper hit, but it's certainly garnering better numbers than expected. A $125m finish is a strong possibility, if it can hold its audience.
Fourth place is the latest nail in Robin William's comedy career. License To Wed has picked up some of the worst reviews of the year, and in a week where Americans were spending like hell at the movies, the comedy managed around $10m only over the weekend, for a $17m total. Beware the Mrs Doubtfire sequel Williams now has little choice but to make.
Evan Almighty has fared a little better, although for a comedy with a $175m budget, its $78m take off an $8m weekend isn't good news for the Excel spreadsheet. It came fifth over the weekend, two ahead of the real comedy sleeper, Knocked Up, which added $5m to its take, which now stands at an amazing $132m. It's outgrossed Fantastic Four 2, which was eighth over the weekend with $4m taken, for a total of $123m.
The rest of the top ten saw surprise hit 1408 in sixth, with the Stephen King adaptation racking up another $7m, for a total of $53m. Michael Moore's new documentary, Sicko, was ninth but on comparably few screens. It took $3.6m over the weekend, and stands at $11.5m. Rounding off the top ten, and sure to drop out of it next weekend, is Ocean's Thirteen. It took an extra $3.5, which has brought its US total to a respectable $109m.
Next week: Harry Potter hits. Expect it to leave everything in its wake, too.