News
US Box Office Report: 30th July 2007
It was the weekend that The Simpsons Movie took over, exceeding forecasts by lots and lots of dollars...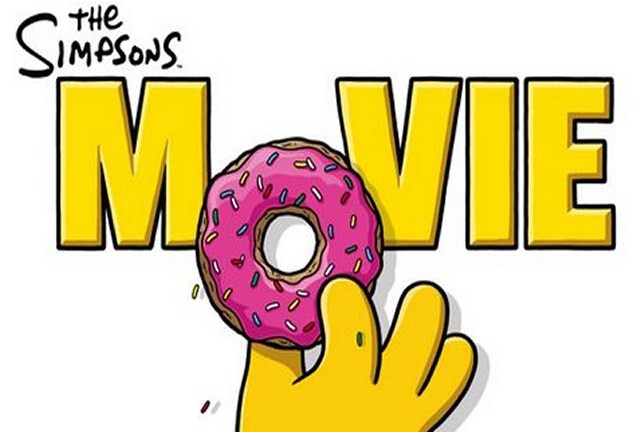 With an opening number well in excess of predictions, The Simpsons Movie stomped all over the box office in spectacular style last weekend, snapping up just shy of $72m in the process. It's a staggering result, that pretty much recoups the budget in one swoop, and with a fair crack at the numbers for the next few weeks, Springfield's finest should easily beat $200m in the US, and guarantee themselves a bona fide film franchise.
In second place was last week's number one, Adam Sandler's I Now Pronounce You Chuck And Larry. It added another $19m to its total, for a running score of, er, just shy of the $72m that The Simpsons ate up in a single weekend. But still, Sandler delivers again, with a nine figure take easily on the horizon.
Harry Potter sits in the third, with another $17m in the Bank of Hogwarts. It's holding well, with $240m amassed so far, although chances are it may just fall short of $300m.
Hairspray remains arguably the real surprise of the summer. The musical based on the musical based on the John Waters film already has nearly $60m in the bank, $15.5m of which came in the last weekend. It may yet cross $100m by the time its run is over, and it earned fourth place over the weekend.
In fifth place, No Reservations is a fairly grim looking film, with Aaron Eckhart and Catherine Zeta-Jones in the starring roles. Directed by Scott Hicks (who did Shine all those years ago), its tame $11.7m opening weekend should send it scurrying to DVD suitably quickly.
The Transformers, it seems, are shortly to step out of the limelight. They earned sixth, with $11.5m of bounty added to their run, but they're just starting to run out of steam, albeit with $284m in the bank. They will now get past that $300m mark with ease.
Seventh went to Pixar's Ratatouille, which still isn't even due out over here for a while. Another $7m was raked in, and its total now stands at $179m. Meanwhile, Live Free or Die Hard racked up eighth place, with another $5.3m taking it to a $125m running total.
The top ten is rounded out by two new releases, both of which will be heading to Blockbuster at great speed. Lindsay Lohan-thriller I Know Who Killed Me garnered just $3.4m in its opening weekend, while lame-brain comedy Who's Your Caddy snuck tenth with just short of $3m.
Next week: one of our most eagerly awaited films of the summer hits the US, as The Bourne Ultimatum promises to be the best threequel of the lot of them. Also, there's the unwanted movie of Bratz, and a pair of comedies, Hot Rod and Underdog.