News
US Box Office Report: 16th July 2007
The latest US box office report, and it was the weekend that Harry Potter came to town, taking all the money with him...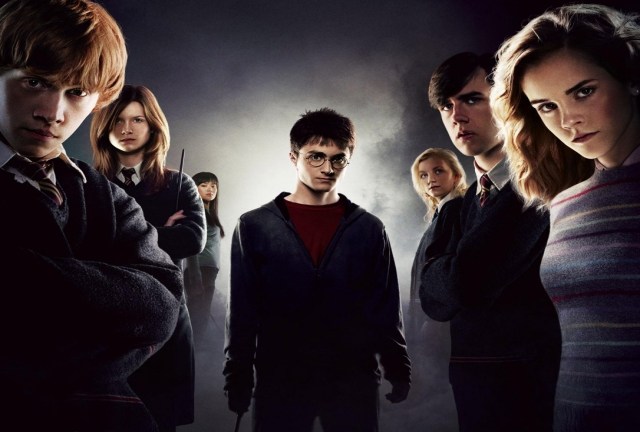 As anyone with half a brain predicted, the weekend at the US box office was dominated by the return of the growing-up-boy-wizard. It wasn't so much a case of if, rather how much.
And so Harry Potter & The Order Of The Phoenix stood proud at the top of the charts, with a $77m weekend, bringing up a $140m total to date. That's cast-iron, genuine blockbuster territory, and while as a weekend figure it's tracking slightly below its predecessors, it did have a mid-week release that have boosted the numbers considerably. With little else in the way of serious competition for the younger demographic over the coming weeks, expect Harry Potter to edge towards a $250-300m finish.
In second place is Transformers, knocked off the top spot but in great health courtesy of another $36m over the weekend – a surprising low 48% drop off from the previous weekend – and a running total of $222m. Could, contrary to initial expectations, the Transformers get close to a $300m total in the US? Next weekend's total should give us a big clue.
Pixar's Ratatouille finished third for the weekend, with another $18m for a $143m total, and while it's performing well, it's most definitely at the lower end of the Pixar scale. Meanwhile, fourth place Live Free or Die Hard has now crossed the nine figure barrier, with its weekend take of nearly $11m edging it to $102. A $120m finish is a good bet.
The Robin Williams comedy License To Wed was fifth, with its $7.4m take contributing to a disappointing $30.5m so far, contrasting with one of the real sleepers of the summer in sixth. 1408, a John Cusack-starring Stephen King adaptation, continues to hang around, and another $5m was added over the weekend for a $62m total. A good profit there.
Universal's pair of comedies Evan Almighty and Knocked Up were seventh and eighth. The former – $4.9m over the weekend for $87m in total – is nowhere near recouping its $175m budget, while the latter is the other real sleeper of the summer. From a considerably low budget, Knocked Up added $3.6m to its run for $138m to date. A tremendous performance.
Bringing up ninth, Michael Moore's Sicko added $2.6m for a $15.8m total, and it'll likely top out at around $20m, below expectations. In tenth, Ocean's Thirteen is still hanging round, with nearly two more million earned, for $112m in total.
Hovering outside the chart, Fantastic Four: Rise Of The Silver Surfer is up to $127m and Pirates 3 stands at $304m.
Next week? The big releases are John Travolta in Hairspray, and Adam Sandler in I Now Pronounce You Chuck And Larry. How well the former will do is anyone's guess, the latter should be another solid Sandler hit.