News
Urban Myths Trailer: See Joseph Fiennes as Michael Jackson
Here's your first look at Urban Myths, Sky Arts' star-studded and controversial new series...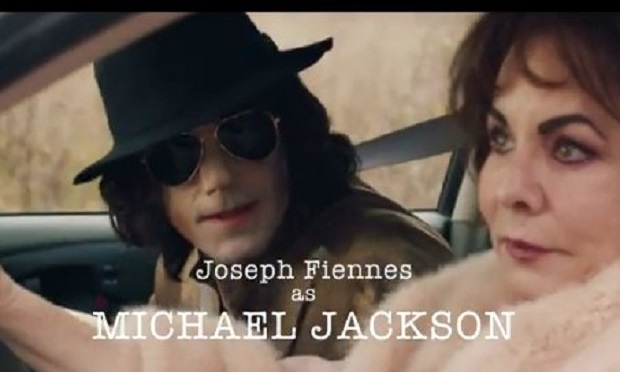 When Sky Arts announced they were pressing ahead with Urban Myths, a new series set to explore some of the more random urban legends that have been linked to celebrities over the years, it sounded like it was going to be pretty fun, but as the casting process continued things started to get almost as weird as the stories themselves.
Eddie Marsan (The Disappearance Of Alice Creed) as Bob Dylan, Rupert Grint (Harry Potter) as 'Hitler's Friend', Brian Cox (The Autopsy Of Jane Doe) as Marlon Brando…not a casting choice went by that didn't either raise an eyebrow or get a nod. Stockard Channing as Elizabeth Taylor, for example, seemed to fit perfectly.
But it was Channing's co-star in the road trip instalment of the new anthology series that got people's attention, as Joseph Fiennes was cast as none other than the king of pop, Michael Jackson.
Director Ben Palmer has been quick to defend himself over the decision. 
"We were casting Michael Jackson in 2001 and that obviously is a challenge in terms of the physical resemblance," he explained. "We were really looking for the performance that could unlock the spirit, and we really think Joe Fiennes has done that. He's given a really sweet, nuanced, characterful performance. It's a really lovely, sweet film. I'm really looking forward to seeing how people react once they've actually seen it."
Well, now we've got the first trailer for Urban Legends and, as a result, our first look at Fiennes playing Jackson. Have a look below…
You can catch the series for yourself when it premieres at 10pm on the 19th of January on Sky Arts, but until then the criticisms leveled at the casting of Fiennes are likely to continue being valid.