News
Upgrade: Trailer and Release Date for Sci-Fi Thriller From Saw Creator
Saw creator Leigh Whannell turns his hand to ultra-violent sci-fi with Upgrade, starring Logan Marshall-Green. Here's the first trailer...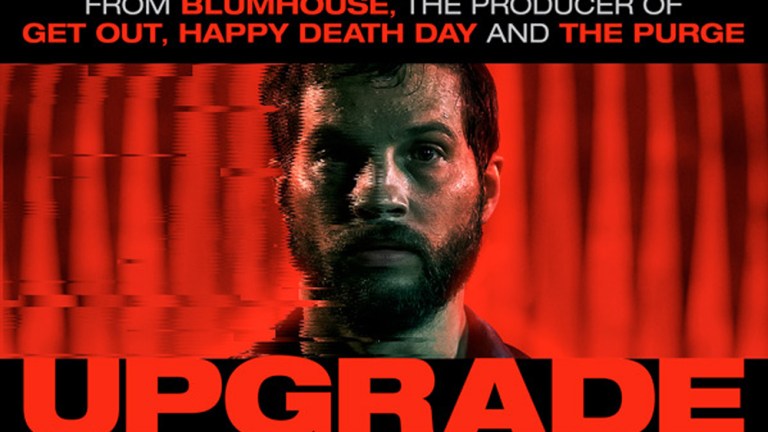 With Get Out emerging to both critical acclaim and financial success, Blumhouse Productions is on something of a roll at the moment – which is quite something, given that it specializes in making low-budget genre pictures like The Purge and Paranormal Activity. 
Upgrade sees Blumhouse's spin-off label BH Tilt continue to explore the strange and violent possibilities of sci-fi and horror – and we have to say, it looks like a lot of fun. This is the latest film from Leigh Whannell, co-writer of Saw and Insidious, who made his directorial debut with Insidious: Chapter 3 in 2015.
On the face of it, Upgrade looks like standard revenge thriller fare: Logan Marshall-Green plays Grey Trace, whose wife is killed in a horrendous mugging; Trace himself is left paralyzed, at least until science gives him super-human powers and he goes on a bloody spree of vengeance.
It's the whole science fiction angle that appears to separate Upgrade from the crowd – that, and the grimly creative action scenes, which see Marshall-Green violently beating up his prey without even meaning to. There's certainly a Three Stooges, slapstick angle to the action – at least until it all starts getting distinctly Saw in its depiction of gore and dismemberment. 
We aren't expecting much in the way of social commentary or satire from Upgrade, but still, it could prove to be one of the year's more entertaining action flicks. And with a tagline like "Not man. Not machine. More", who knows? Maybe it could turn out to be the new RoboCop. 
Bear in mind that there are lots of gory scenes in the red band trailer below that are very not safe for work, so please view with discretion. Below that, you'll find the less harrowing green band promo.
Upgrade Trailer
Upgrade Release Date
Upgrade opens on June 1st.