News
Upcoming Geek Movies
Okay, so we're stoked for Iron Man, The Joker and Cloverfield. But what about the blockbusters (and smaller films) that are a little less further advanced in production?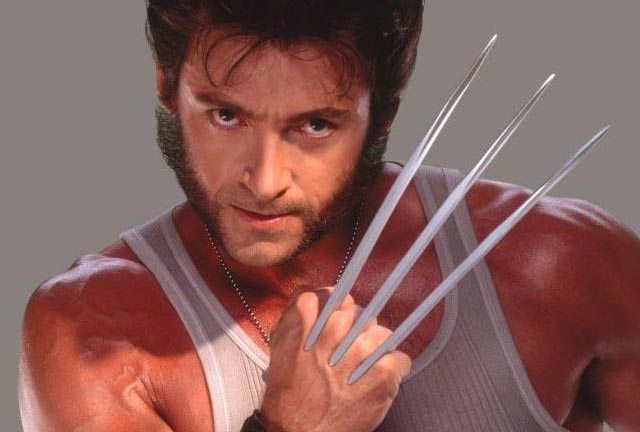 One of the bigger distant lights on the Hollywood slate has got to be the fourth Terminator film, now featuring the apparently inexhaustible Christian Bale as mechanoid-hating revolutionary John Connor. Terminator Salvation: The Future Begins is slated for a June 2009 release under the helm of Charlie's Angels director McG (who will be investing his fee in extra syllables and consonants for his surname). The Kate Brewster role remains officially uncast, and the synopsis reveals that a 'Matrix'-style traitor is to feature in the plot. Uh-oh, this could be biblical…
Highlander director Russell Mulcahey continues his return to genre movies with Zen In The Art Of Slaying Vampires. Scheduled for a nebulous 2008 release, Stephen Elliott-Altman adapts his own novel – about a vampire who uses Zen mysticism as part of his own vampire-slaying lifestyle- for the big screen. So plenty of vampires there, then.
Liev Schreiber and Maggie Q are anecdotally attached to Hugh Jackman's Wolverine origin story, set for 2009 release. Set in the 1970s, X-Men Origins: Wolverine will be directed by Rendition's Gavin Hood, with the bad-tempered hero resuming his quest for memories of his earlier life. Schreiber would be playing a younger incarnation of the William Stryker role that Brian Cox won plaudits for in X-Men 2. Empire reported that Gerard Butler is in talks to play Creed, and that Natalie Portman is also mooted for the cast,
Magneto, the other big X-Men spin off, is also slated for 2009, with Ian McKellen and Patrick Stewart reprising their roles as Eric Lensherr and Charles Xavier to book-end Magneto's origin story. The plot seems to follow the Hannibal prequel in depicting a brutalised Magneto hunting out the Nazis who murdered his wife and family ten years after the war. In the course of his travels he first meets a jaunty Xavier…playing football! Senator Kelly and Mystique are also rumoured to be making a return here.
A little nearer in time comes David Fincher's off-beat sci-fi The Curious Case of Benjamin Button. Now in post-production and scheduled for November 2008 release, this stars Se7en and Fight Club collaborator Brad Pitt as a man who bizarrely begins to start ageing backwards. Cate Blanchett co-stars.
Pitt is also producing the screen adaptation of Max Brooks' zombie apocalypse novel World War Z, rather optimistically slated for 2008 given that screenwriter J. Michael Straczynski is still tapping away. Even the original POTC took a full 12 months from napkin doodle to theatrical release. Our Brad loves to put his untold millions behind sci-fi, as he is also backing the Eric Bana vehicle The Time Traveller's Wife, ostensibly scheduled for a late 2008 release. In this adaptation of the Audrey Niffenegger novel, Bana plays a librarian genetically disposed to time travel, which somewhat upsets his marriage.
Following critical acclaim and box-office disdain for The Mist, Frank Darabont is abandoning Stephen King for the fertile imagination of Ray Bradbury. His Fahrenheit 451 is scheduled for 2009 release, with Tom Hanks the rumoured protagonist, whereas the Darabont-produced The Illustrated Man (last filmed in 1969) will follow within 12 months, notwithstanding a raft of intervening 'ifs'. It's not known whether director Zack Snyder will be coming to London to shoot the segment about the planet where it never stops raining.
Darabont's involvement in the remake/companion-piece to John Carpenter's The Thing seems to be over, and the proposed mini-series sequel/remake has morphed, thing-like, into a full-fledged motion picture. Battlestar Galactica reviver Ronald D. Moore has yet to get the pre-criticised remake out of development hell, though it remains optimistically scheduled for 2009.
Mad Max auteur George Miller is continuing production on the 2010-slated Justice League Of America, though he can barely move for casting rumours. Now that Brandon Routh and Bryan Singer are apparently personae non grata in the world of Superman movies, whoever plays Supie in JLA (currently rumoured to be Friday Night Lights actor Scott Porter) could well be doubling up the role for the next Man of Steel's re-boot as well.
There's going to be a Saw 5. In other news, bears are dangerous.
Those starved of werewolf action have much to look forward to in the long term. 2009's Underworld: Rise of the Lycans seems to be a Kate Beckinsale-free entry in the patchy vampire/werewolf franchise, though original player Bill Nighy is attached to reprise his role as Viktor. Veteran creature designer Patrick Tatopoulos (I Am Legend, Silent Hill, Eragon and zillions of others) is at the directing helm, following Joe Johnston, David Fincher and Frank Oz in the route of directors emerging from visual effects backgrounds.
More wolfy goodness is to be had at the hands of appropriately hirsute actor Benicio Del Toro, who debuts as The Wolfman in January of next year, alongside Anthony Hopkins. Se7en writer Andrew Kevin Walker (who also wrote 8mm and Sleepy Hollow) is the requisite wordsmith, while One Hour Photo director Mark Romanek is calling the shots.
Bond hard man and potato-head Daniel Craig will be playing Old Nick himself in I, Lucifer, a 2009-scheduled adaptation of the Glen Duncan bestseller, currently in pre-production. Craig is to play a Satan given a last chance to redeem himself by God, by living out a blameless existence on Earth. Given a one-month 'taster', the devil intends to do nothing but debauch himself and welch on the deal, but finds annoying human emotions getting in the way. Ewan McGregor co-stars, but the project has already had to be re-financed once, so a deal may have to be signed in blood to actually get it on the screen.
Roland Emmerich is reportedly at the pre-production stage of his Fantastic Voyage re-make, though no cast members have been attached. National Treasure and Charlie's Angels writers Cormac Wibberley and Marianne Wibberley constitute the writing team working from the original Harry Kleiner screenplay, whilst James Cameron himself is a producer. Emmerich's pre-historic opus 10,000 B.C. is out in April.
Ben Stiller and Dick Van Dyke are both returning in Night at the Museum 2: Escape from the Smithsonian, in a sequel currently generating very little street-buzz.
Back in the Marvel universe Stardust's Matthew Vaughn is the appointed director for the 2009 Thor movie, where a disabled student discovers that his alter ego is that of a Norse god with a bad attitude and a BIG hammer. Hannibal Rising actor Kevin McKidd is currently the hottest prospect to sit under the silly horned helmet.
That's it for now, but more ripples in the T-Rex footprint soon!