Features
Upcoming British films you don't want to miss
We profile a clutch of interesting upcoming British films; horrors, thrillers, comedies, and action pictures, that just might tickle your fancy over the coming months…
If anything, 2011 proved how impossible it is to predict the hits and misses of the British film industry. This time last year, mention of The Inbetweeners Movie was much more likely to share the same breath as 'Kevin And Perry Go Large flop' than 'flipping enormous box-office hit', though the latter describes what actually came to pass.
Last year's string of very decent British dramas garnered international awards recognition, films like Shame, We Need To Talk About Kevin, and Tinker Tailor Soldier Spy. What will emerge triumphant from this year's UK crop? Joe Wright's Anna Karenina and Tom Hooper's Les Misérables are early favourites, while Hammer's The Woman In Black and Sam Mendes' Skyfall may also come up trumps awards-wise, but what of the less glossy, lower-budget side of things?
Below, we take a look at some of the smaller British films on their way in the coming months. They won't all be huge hits, but many of them are interesting enough, or well-made enough, to richly deserve our support.
Cockneys Vs. Zombies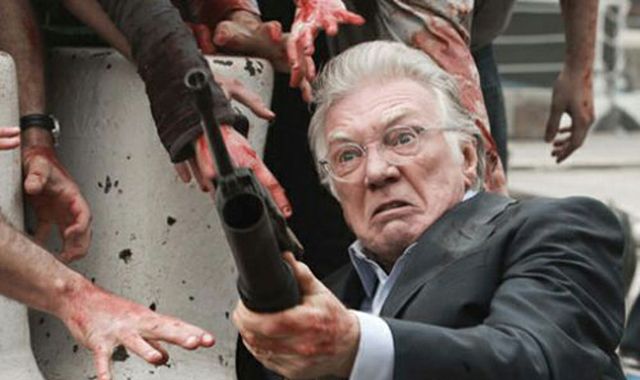 Boasting a name more memorable than promising, Cockneys Vs. Zombies is one of a raft of recent pictures, from Cowboys Vs. Aliens, to Abraham Lincoln: Vampire Hunter and Strippers Vs. Werewolves, trading on a kitsch title. What sets this one apart? Cockneys Vs. Zombies is actually very decent. It's a Shaun Of The Dead-style horror comedy (yes, we know it's an overused comparison, but it really bears repeating in this case) about a group of London bank robbers who have to fight their way through hordes of the living dead. The zombies are slow, the script's fun, and if comedy horror is your genre, then this one's well worth a look.
First-time feature director Matthias Hoene called the shots on Cockneys Vs. Zombies, from a script co-written by Doctor Who, Spooks, Torchwood, Girl Number 9 and Tower Block scribe James Moran and seasoned editor but first-time screenwriter Lucas Roche (Dead Man's Shoes).
Professional cockney Alan Ford stars opposite Michelle Ryan, Georgia King, Honor Blackman and Richard Briers. No UK release date has been confirmed as yet.
Grabbers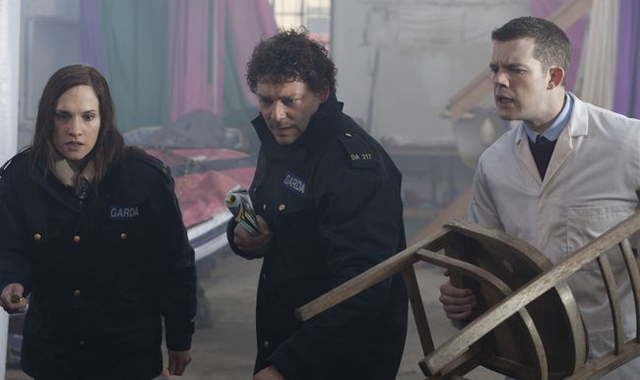 Before anybody sends in a strongly worded letter, we know that Irish B-movie Grabbers isn't technically British, but it was far too interesting to leave out of this group. Described as having an "unimprovable premise" by Telegraph critic Robbie Collin, Grabbers is a tale of blood-sucking aliens allergic to the blood of humans who are a bit Brahms and Liszt. Cue plenty of horror comedy potential as the residents of a small Irish island set about getting as drunk as possible to immunise themselves from alien attack.
A Sundance and Edinburgh Film Festival success, Grabbers is directed by Tormented's Jon Wright from a script by newcomer Kevin Lehane. Richard Coyle, Ruth Bradley and Russell Tovey number amongst the cast.
Grabbers is yet to have a UK release date confirmed, but we'll keep you posted.
Berberian Sound Studio
Another to premiere at the Edinburgh Film Festival, Berberian Sound Studio has to be a shoo-in for this year's soon-to-be-announced FrightFest line-up. Set in 1976, this horror with a mouthful of a title takes place in "…one of the cheapest, sleaziest post-production studios in Italy", where Toby Jones' mild-mannered English sound engineer is employed to orchestrate the mix for a film by an Italian horror maestro styled after Dario Argento.
According to Warp X's press release, Jones' character soon "…finds himself lost in an otherworldly spiral of sonic and personal mayhem", to which we can only offer one word: blimey. The atmospheric film was written and directed by Katalin Varga helmer Peter Strickland as homage to Italian horror and US 70s paranoia thrillers, and you can see it in the UK from the 31st of August.
Sightseers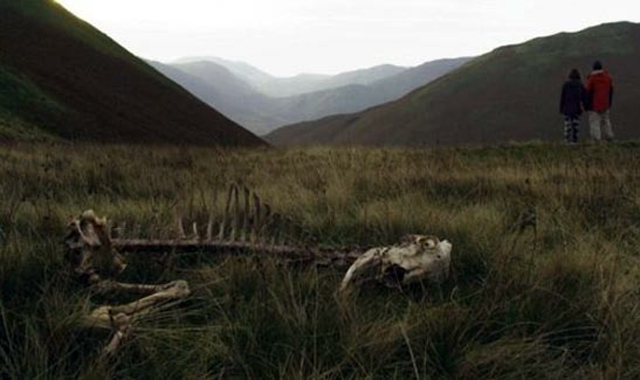 Ben Wheatley's Kill List was something of a head-scratcher, hailed by some as a many-layered, ultra-violent Battenberg cake* of a film that provocatively and ambiguously blended genres, and by others as… something of a mess. The director's follow-up, Sightseers, is a similarly grisly mix of comedy and gore set against the distinctly British backdrop of a caravan holiday gone wrong, and has been warmly received by most at this year's Cannes Film Festival for Wheatley's visual style and the nimble script, which comes courtesy of its two leads, Steve Oram and Alice Lowe.
Sightseers comes to UK cinemas at the end of November.
*Okay, we don't think anyone actually said Battenberg, but you get the idea, different coloured layers and that.
Guinea Pigs
The debut feature from Ian Clark, Guinea Pigs is not to be confused with those chirpy, cute G-Force critters, telling as it does the tale of eight volunteer medical testers losing it on an epic scale in a remote medical facility. The reason for their raging psychopathy? The new drug they're clinically trialling, which turns out to have some pretty serious side-effects.
Clark's atmospheric film has been praised for its documentary-style direction and strong performances, which have earned comparisons with impressive single-location thriller Exam and stylish Spanish pic, Fermat's Room.
As yet, Guinea Pigs' UK release date is unconfirmed, but we'll let you know as soon as we find out.
The Man Inside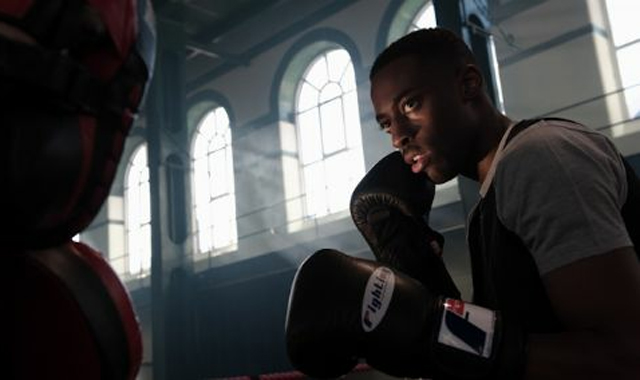 An original British thriller written and directed by Stormhouse helmer Dan Turner, The Man Inside centres on a young boxer (Ashley 'Bashy' Thomas) struggling to escape the violent, criminal life mapped out for him by his convict father (Homeland's David Harewood).
Don't let gritty British indie fatigue put you off, as this one comes with much to recommend it, not least the presence of gifted actor/director Peter Mullan (Tyrannosaur, Neds) as the boxing trainer who attempts to channel young Clayton's demons into his sport. TV's David Harewood and the erstwhile Bionic Woman Michelle Ryan also star.
The Man Inside comes to UK cinemas on the 27th of July.
Pusher
Once the cries of 'Why-oh-why do we need yet more remakes?' died down, the cautious optimism began for this remake of Drive director Nicolas Winding Refn's 1996 Danish thriller debut. The good news about Luis Prieto's English-language Pusher remake is that Refn is on board as an executive producer, meaning the chances of it being butchered in translation are slim.
Refn's crime thriller Pusher grew into a trilogy set in Copenhagen's drug-dealing underworld, and Prieto has transported the action where else, but to London. Grabbers' Richard Coyle stars as the lead in the English version, a dealer who falls foul of both the police and his criminal connections in the course of one very bad week. Model Agyness Deyn is to follow up her Clash Of The Titans cameo with a supporting role.
Pusher comes to UK cinemas on the 12th of October.
Storage 24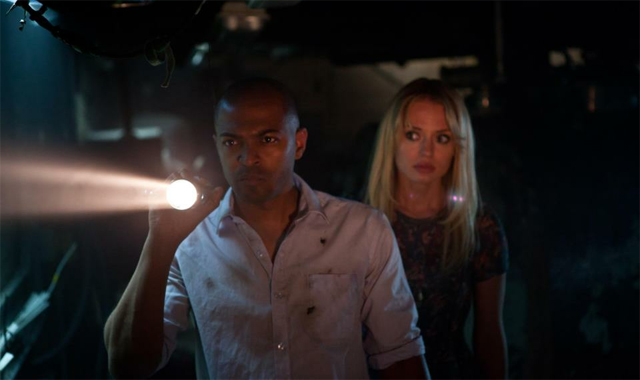 Another from the production house of Noel Clarke, according to whom Storage 24 does for the storage lock-up what Jaws did for the beach (though we imagine fewer summer holidays will be ruined by people terrified by industrial estate storage containers).
The storage lock-up is a genius horror location for when you think about it: isolated, slightly sordid, a place nobody actually lives but full of the mouldering detritus of human life, and importantly, nice and cheap to film in. The perfect place in which to trap a group of characters while a brilliantly designed alien stalks them, one might say.
Storage 24 comes from the director of 2010's school-set horror F, Johannes Roberts, from a script co-written by Davie Fairbanks, Noel Clarke, Marc Small and Manu Kumaran. It's released in the UK on the 29th of June.
The Rise & Fall Of A White Collar Hooligan
This recently-released crime drama comes written and directed by Jack Falls helmer Paul Tanter, and speeds its way towards a DVD release on the 2nd of July.
Based on a true story, The Rise & Fall Of A White Collar Hooligan takes in many standards of the British crime genre: violence, coke, and busty blondes, in its tale of a football hooligan who tumbles into the glamorous world of credit card crime.
British indie repeat performer Nick Nevern plays lead Mike Jacobs opposite a cast of characters called things like Topbeef and Nicey Pricey. If you like your violence geezer-y and your real-life crime stories lager-soaked, then you can't go far wrong here.
The Quiet Ones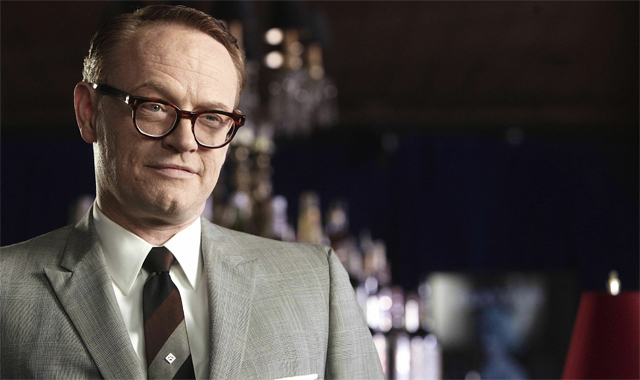 Currently filming, it won't be until 2013 that we're able to see Hammer's next original horror, The Quiet Ones, but we thought the recently-revived British horror studio merited a mention.
In The Quiet Ones, Sherlock Holmes and Mad Men's Jared Harris plays a university physics professor whose experiments create a poltergeist using energy and matter and parabolic curves and you know, physics stuff. A creepy supernatural thriller using the little-used horror trope of physics then, Hammer's latest production is likely to cause some Brownian motion in the audience's trousers. Yes, ladies and gentlemen, a physics/poo pun. Probably best to just smile, nod, and walk away slowly.
Pirates Of The Caribbean 4 and Snow White And The Huntsman's young Sam Claflin co-stars, under direction from Ghost Ship writer John Pogue.
The Knot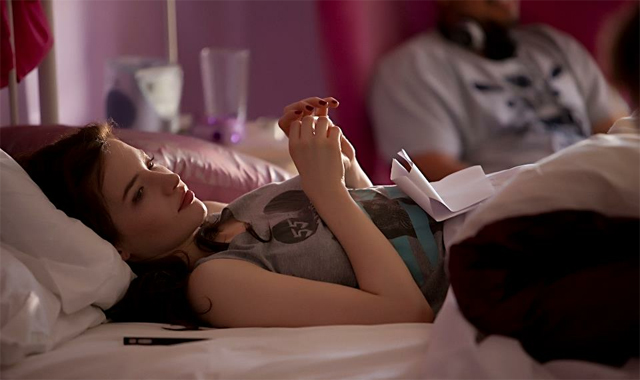 Out on the 1st of October from first-time feature director Jesse Lawrence is rom-com The Knot, co-written by more-pies-than-fingers British film polymath Noel Clarke, with Storage 24 co-writer Davie Fairbanks and Geoff Carino.
It's the story of a couple (St. Trinian's' Talulah Riley and Misfits' Matthew McNulty) who attempt to tie the titular knot under increasingly testing circumstances, ranging from the mundane (they've lost their bridesmaid) to the downright odd (they have to deal with a shipment of pig testicles). The Knot has been awarded a 15 certificate in the UK, so we can expect a level of raunch and gross-out moments akin to The Inbetweeners Movie, let's say.
Noel Clarke and American Pie's Mena Suvari also star.
Airborne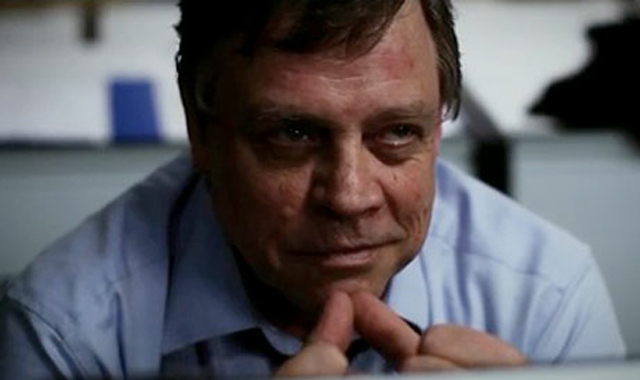 Admittedly a very schlocky-looking horror, we felt compelled to include Airborne in this preview of interesting British pictures for probably the exact same reason it's enjoyed what press it has: Luke Skywalker's in it. Or Mark Hamill, as he prefers to be known.
Directed by Dominic Burns, whose How To Stop Being A Loser was, shall we say, not favourably received, Airborne takes place on a plane during a snowstorm. The assembled passengers and remaining crew (both pilots disappear early on) have to surf a wave of gory horror while some seriously odd shit goes down on board. Its tag-line, Come Die With Me, more or less sums up how high this one's reaching, we'd have said. It's been described as a Twilight Zone thriller and a modest genre flick that comes out of its short run-time mostly unscathed. Probably not an instant classic, but hey, Luke Skywalker!
Tower Block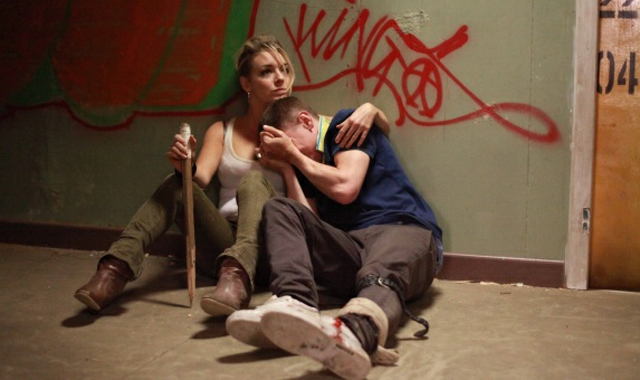 Punters at this year's Frightfest will be granted the first chance to see British thriller Tower Block, which, despite its gritty social drama-sounding title, is being billed as a taut survival thriller. It's from the pen of Mr James Moran, a name you may recognise from his Doctor Who and Torchwood writing credits (not to mention Cockneys Vs. Zombies, the horror comedy we were just on about).
Tower Block's premise is that one year on from witnessing a brutal murder they were too intimidated to go to the police about, the residents of Tower Block 31 are being picked off by a vigilante sniper. It makes use of a classic location in the tower block, the backdrop to a host of great action pictures from Die Hard to Attack The Block and this year's superlative martial arts flick, The Raid.
Direction comes from James Nunn and Ronnie Thompson, with a cast including Gavin & Stacey's Sheridan Smith, Skins' Jack O'Connell and Being Human's Russell Tovey.
Welcome To The Punch
Shifty, Eran Creevy's directorial and screenwriting debut about a man returning to his hometown to find an old friend in over his head with drugs and crime, received almost universal praise for its naturalistic dialogue, performances and shrewdly told story. Mercifully free of stylised Guy Ritchie gangster tics, the film was a calling card for a very talented new writer/director.
Creevy has assembled a strong UK cast for his follow-up, Welcome To The Punch, which stars James McAvoy, Mark Strong, Andrea Riseborough, and Peter Mullan. An action thriller set in the world of detectives and criminal kingpins, Welcome To The Punch may have the ring of just another Brit crime or (gulp) Danny Dyer film, but Creevy's handiwork and his excellent cast are sure to elevate it well above lesser examples of the genre. 
Welcome To The Punch comes to UK cinemas on the 7th of September.
Follow our Twitter feed for faster news and bad jokes right here. And be our Facebook chum here