News
Unsane Trailer: Steven Soderbergh's Scary Psychological Drama
Director Steven Soderbergh's thriller, Unsane, stars Claire Foy as a woman who's forcefully committed to a mental institution.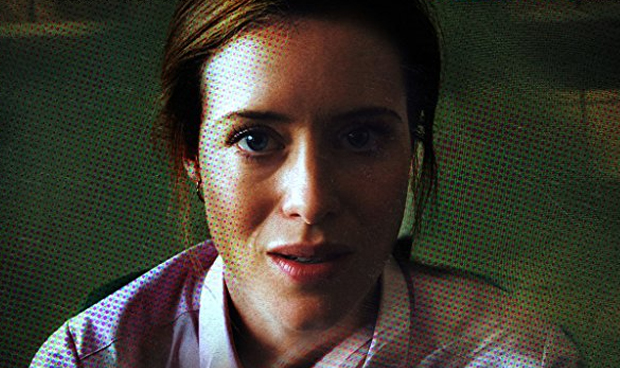 In Steven Soderbergh's upcoming iPhone-shot directorial effort, Unsane, the only crown that actress Claire Foy has potential to wear would likely involve shock therapy. That's because the upcoming psychological thriller depicts a nightmarish ordeal in which Foy's character is involuntarily institutionalized.
However, with unreliable narrators, à la Mr. Robot, being all the rage these days, the question of whether she's actually insane will be a valid one in this film.
Unsane Trailer
The Unsane trailer depicts an American-accent-armed Claire Foy as someone who's a bit jumpy, since she's constantly followed by a man who she believes is a stalker. Yet, she possesses enough self-awareness to invite the possibility that her mind may be playing tricks on her. However, an earnest attempt at attaining a professional opinion with a mental health facility results in her being held against her will and institutionalized.
The horrific circumstances only escalate as her ability to communicate with the outside world is rescinded while a conspiracy of some kind is seemingly erasing her existence. Yet, the fact that she is experiencing visions does raise questions about her state of mind and the possibility is introduced that we may be witnessing these events unobjectively, twisted through her potentially delirious mind.
Indeed, the Unsane poster, seen below, touches upon that duality.
Unsane Details
Steven Soderbergh loves his new iPhone so much he shot a whole movie on it. And if that isn't frightening enough, the man who burst onto the scene by exposing sex and lies on video tape shot the whole film in secret. The director of Traffic, Erin Brockovich, Ocean's Eleven and Side Effects self-distributes his first horror movie, Unsane, through his Fingerprint Releasing via Bleecker Street, the same team that brought his crime drama Logan Lucky to theaters earlier this year. The screenplay was written by Jonathan Bernstein and James Greer.
Unsane stars Claire Foy, the English actress who recently made a name for herself starring as Queen Elizabeth II on Netflix series The Crown, with a major role set to hit in October as the new version of hacker investigator Lisbeth Salander in The Girl in the Spider's Web glistening. She will also appear in October's star-studded astronaut biopic, First Man, opposite Ryan Gosling.
The cast also consist of Joshua Leonard, Juno Temple, Aimee Mullins, Amy Irving, and Jay Pharoah, who described the film as a "reality-horror type" of movie, similar to Jordan Peele's Get Out. Pharoah also said the whole film's shoot took a little over a week, and that Soderbergh was editing the film on set.
Unsane Release Date
Unsane will check in to a theatrical institution when it's released on March 23.