News
Unpopular Opinion: Four Brothers Deserves More Love
John Singleton's modern Western should be a cult classic. We make the case for Four Brothers on this week's UnPop.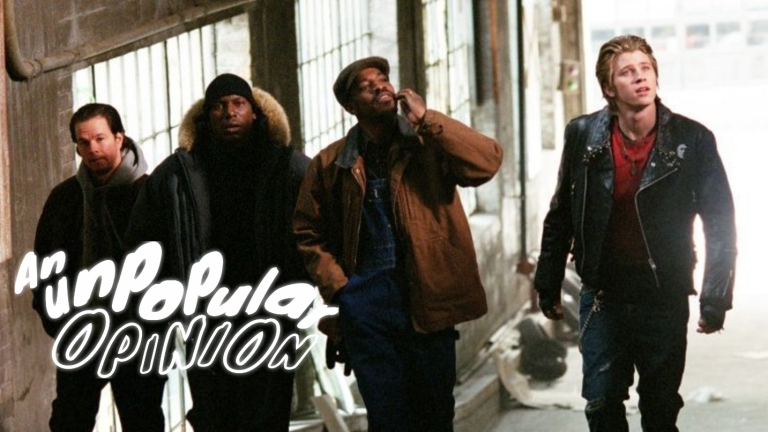 Unpopular Opinions is our new original video series releasing every Wednesday afternoon on the Den of Geek Facebook page. Each week, one of our writers goes against the grain with their pop culture hot takes. 
Want to see us try to defend an unpopular opinion you have? Shoot us an email at tips@denofgeek.us with the subject line: "UnPop."
Unpopular Opinion: Four Brothers Deserves More Love!
John Singleton's crime thriller Four Brother's is an unfairly forgotten movie. It came out in 2005 to lukewarm critical and popular reception. And since then it's been all but ignored. That's a shame because Four Brothers is really a superb modern Western. 
Four Brothers is the story of, what else, four adopted brothers played by Mark Walhberg, Tyrese Gibson, Andre Benjamin (a.k.a. Andre 3000) who were saved from life on the streets of Detroit by their adopted mother Evelyn Mercer (Fionnula Flanagan). When Evelyn is murdered in a convenience store all the brothers return home to Detroit to purse vengenace. 
And that's it. It's a simple story told capably and effectively. Singleton has said he was going for a modern Western vibe set in an urban environment with Four Brothers and he beyond succeeds. The movie is an exciting tale of vengeance that is able to pull off dark humor in addition to legitimately disturbing violence. The performances are roundly excellent as well. It deserves a place at the critical table and consideration as a modern Western classic.