News
Universal's Scarface Reboot Drops Director David Ayer
The director of Suicide Squad had too dark a vision for the new Scarface.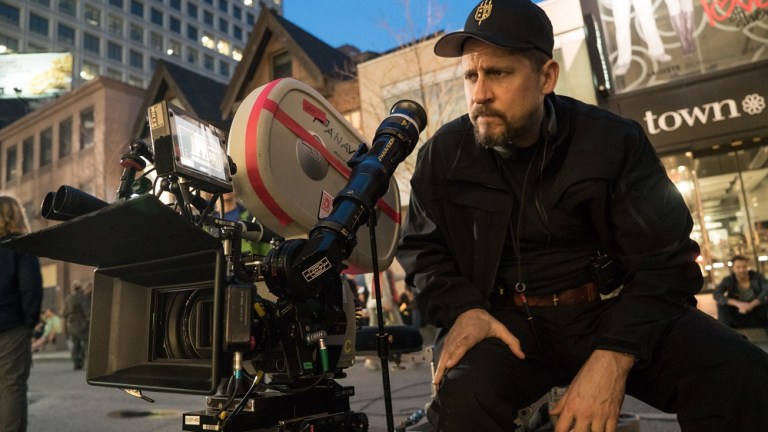 First you get the money. Then you get the director. Then you get make the movie. Universal Picture's upcoming reboot of Scarface is stuck on step two. David Ayer, who assembled one of the baddest gangs in comic movie history for Suicide Squad, won't be directing Universal's new take on the gangster classic Scarface. Ayer stepped in for Antoine Fuqua, who couldn't fit it into his growing schedule.
According to reports, the studio found Ayer's screenplay to be too dark.
Scarface will follow the rise and fall of a Mexican gangster. It will star Diego Luna, who played Cassian Andor in Rogue One: A Star Wars Story,  as the bad immigrant made worse. It will be set in the El Sereno area of South Los Angeles
Ex-street cop Ayer doesn't Fear the Walking Dead, which is also shot in the neighborhood. He grew up in East Los Angeles. Before Suicide Squad he directed the gritty crime films End of Watch, Hard Times and Street Kings. He wrote the screenplay for Training Day.
Aye, is currently directing and producing Bright, which will also star Will Smith, Ike Barinholtz, Noomi Rapace and Edgar Ramirez. He is set to direct the DC Films' Suicide Squad follow-up, Gotham City Sirens, staring Margot Robbie as Harley Quinn.
Brian De Palma's 1983 Scarface, which was written by Oliver Stone and starred Al Pacino, was a remake of the 1932 film produced by Howard Hughes co-directed by Howard Hawks and Richard Rosson that starred Paul Muni and George Raft. That film was one of the major reasons Hollywood instituted the Code of Decency.
In 2014, the Scarface remake was slated to be helmed by Chilean director Pablo Larraín, who announced it would follow a Mexican drug dealer. The producers also looked at Hell or High Water director David MacKenzie and Patriots Day director Peter Berg. The latest version of the screenplay was written by Joel Coen and Ethan Coen (Fargo, Raising Arizona, The Big Lebowski, No Country for Old Men). Earlier drafts were written by Paul Attanasio and David Ayer.
Scarface is being produced by Martin Bregman, the producer of the 1983 version, along with Dylan Clark for his Dylan Clark Productions and Scott Stuber.
Scarface is scheduled to hit theaters in August 2018.
SOURCE: THR