News
Universal Announces Bride of Frankenstein as Next Dark Universe Feature
Universal has given its shared fictional universe an official name and some new, big-name cast members.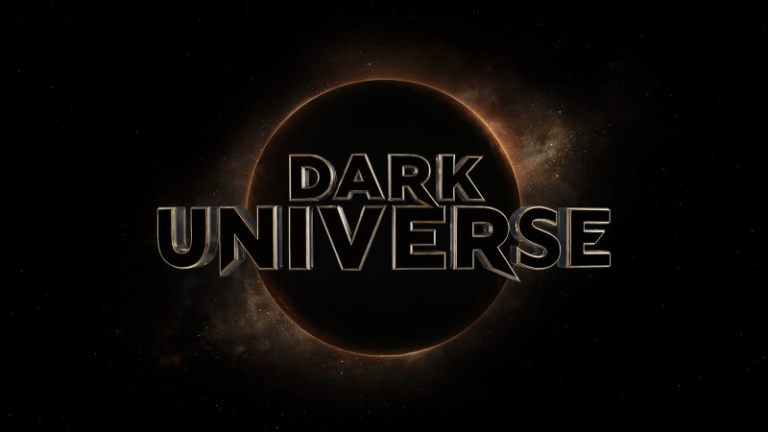 Universal just dropped tons of new details about the shared fictional monsters universe it is planning to launch with The Mummy. Not only does the universe now have an official name — Dark Universe (dun, dun, duhn) — but it has a new film on the docket: Bride of Frankenstein.
Bride of Frankenstein gets director, release date.
Bride of Frankenstein will be directed by Bill Condon (Beauty and the Beast, Twilight: Breaking Dawn) and is set for a February 14, 2019. Happy Valentine's Day! The film will take the place of a previously planned, yet unrevealed title slated for April 13, 2018. Universal has begun the casting process with an announcement to come "soon."
Dark Universe has an official musical theme.
"Thou shalt rise again." 
The Dark Universe has its very own musical theme, composed by Danny Elfman, and a classic Universal monsters movie montage to accompany its introduction. The video is pretty awesome and, frankly, does more to pump me up for the relaunch of this monsters universe than anything else I've seen or heard from Universal in relation to the ambitious project. (After all, this is cinema's first shared fictional universe.)
It helps that Elfman's theme is suitably epic. The musical theme will first appear in The Mummy, but will pop up in future Dark Universe installments, as well, as a recurring theme that ties the franchise together.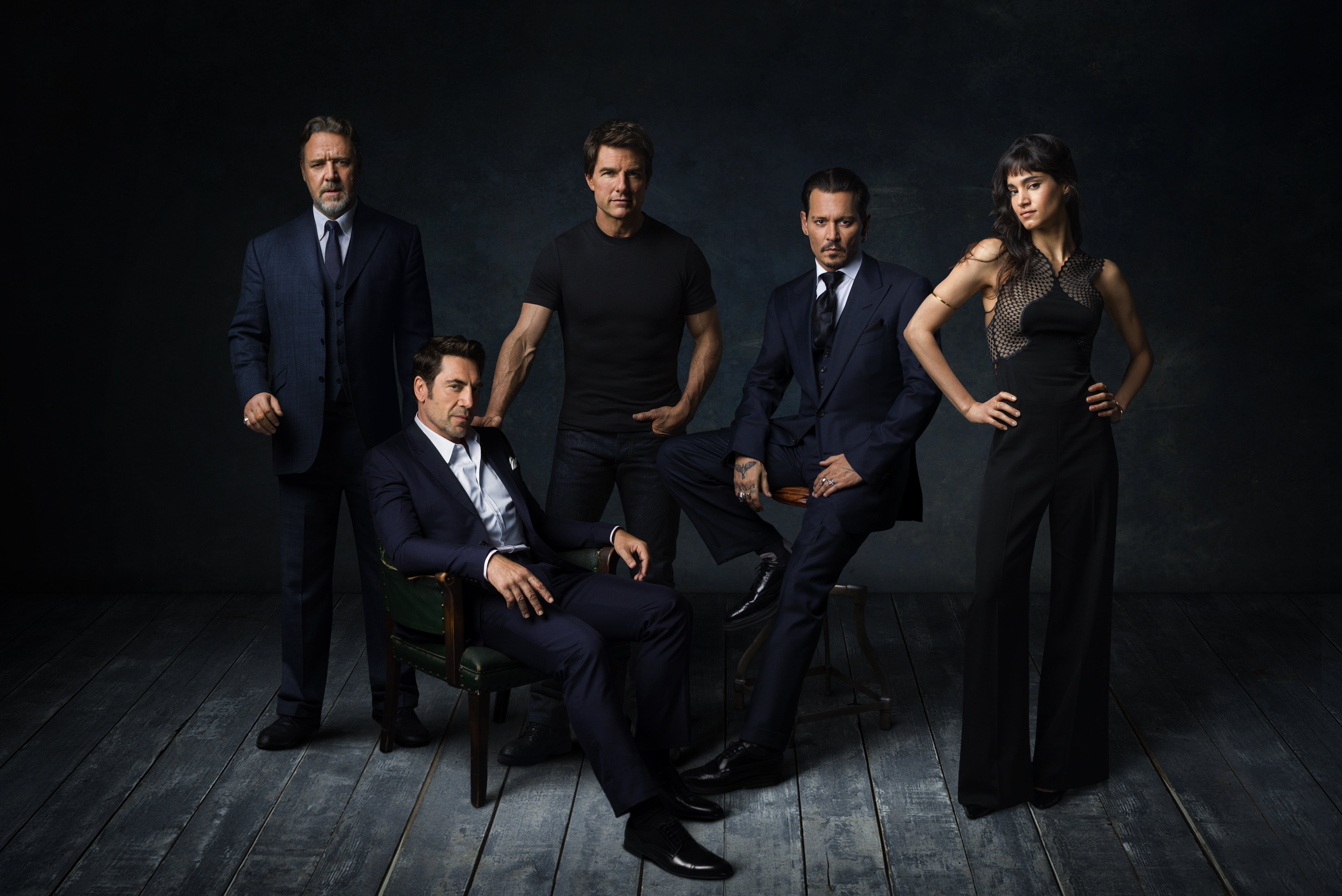 Dark Universe casts Johnny Depp and Javier Bardem in key roles.
What a handsome group! (Notably filled with dudes with complicated public reputations.)
Universal has released this group shot of actors from the Dark Universe, along with the announcement that Johnny Depp has been cast as the Invisible Man and Javier Bardem as Frankenstein's Monster. (Apparently, they're no longer pirates.) 
They join Russell Crowe, Tom Cruise, and Sofia Boutella, who are playing Dr. Jekyll/Mr. Hyde, Nick Morton (this has got to be Van Helsing, right?), and The Mummy, respectively, in, um, The Mummy.
Crowe's Dr. Jekyll/Mr. Hyde is the head of a secret supernatural investigation group called the Prodigium, which will tie the various films together. In other words, he's the Dark Universe's Samuel L. Jackson. Here's the official explanation:
Led by the enigmatic and brilliant Dr. Henry Jekyll, Prodigium's mission is to track, study and—when necessary—destroy evil embodied in the form of monsters in our world. Working outside the aegis of any government, and with practices concealed by millennia of secrecy, Prodigium protects the public from knowledge of the evil that exists just beyond the thin membrane of civilized society…and will go to any length to contain it.
More Dark Universe news as we hear it.