News
Unfriended: Dark Web Trailer Arrives
Unfriended: Dark Web, sequel to the innovative 2014 horror film, shifts its focus to a different type of threat.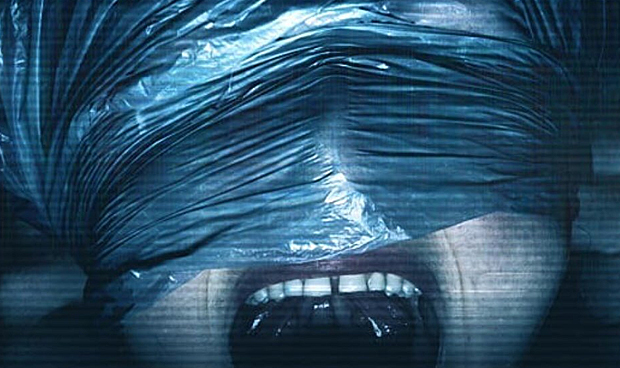 2014's Unfriended utilized a Skype-slasher strategy to convey onscreen terror from an unseen malevolent supernatural force. However, its upcoming sequel, Unfriended: Dark Web (read our review), as evidenced by its subtitle, is touting a more realistic threat. Yet, the now-signature strategy of using the Internet itself as a proverbial Camp Crystal Lake setting for the intense terror experienced by a doomed group of teens remains in place.
Unfriended: Dark Web Trailer
If you were wondering where things could possibly go after the first film, the Unfriended: Dark Web trailer reveals a thematically connected sequel, putting a new bunch of video-chatting teens through a cinematic crucible that's viewable in a collapsible video window. In this instance, the "no one will miss it"-justified stealing of a laptop languishing in a cyber-café's lost-and-found by Matias (Colin Woodell) becomes the catalyst after he discovers that it contains some seriously messed up content with footage featuring the torture of young girls. Consequently, like in the old ghost story about a boy who found a golden arm (or big toe), the laptop's frightening owner is coming to reclaim the item in an ominously torturous process that will make casualties of some of his chat pals.
Besides Colin Woodell, the Unfriended: Dark Web cast consists of names like Rebecca Rittenhouse, Chelsea Alden, Andrew Lees and Stephanie Nogueras. Most notably, Betty Gabriel – the standout actress of movies like Get Out and The Purge: Election Year, along with television runs on Westworld and Good Girls Revolt – gives gravitas to this new primary group.
Unfriended: Dark Web serves as the directorial debut of Stephen Susco, who works off his own script. Susco, as a screenwriter, has banked horror films such as The Grudge, The Grudge 2, Red, Texas Chainsaw 3D and thriller Beyond the Reach. The film is a co-production of Bazelevs, Blumhouse and Universal Pictures (the latter of which is distributing). – Levan Gabriadze directed the first Unfriended.
Unfriended: Dark Web Release Date
Unfriended: Dark Web launches another horrific video chat when it arrives on July 20.
The film premiered at SXSW back on March 9.