News
Underappreciated movies: Joe Dante's Matinee
Sometimes forgotten amongst the Joe Dante back catalogue, Matinee is well worth digging out, argues Simon.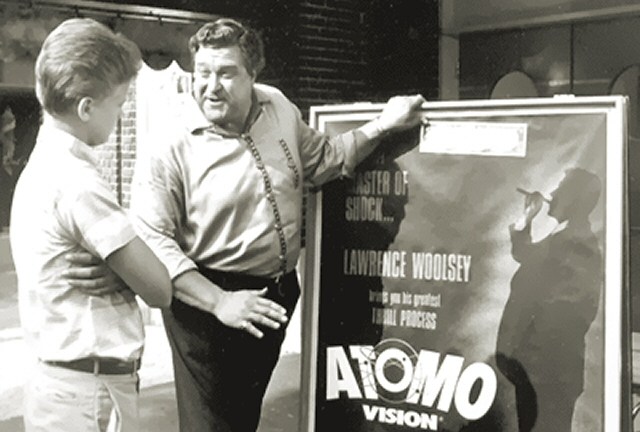 Following up Gremlins 2 was always going to be an interesting challenge for Joe Dante. The sequel to perhaps his most famous film had been joyfully received by the audiences that saw it, but the numbers at the box office didn't stack up to what Warner Bros wanted or expected. Given the sheer amount of work that went into a Gremlins film – as Zach Galligan described to us in an earlier Den of Geek interview – the odds were always on something smaller and a lot more personal.
In the end, Dante plumped for Matinee, an affectionate comedy set during the time of the Cuban missile crisis. It centres around Lawrence Woolsey, gloriously portrayed by John Goodman, who is a movie producer with a film to sell. With tips of the hat to the style and world of the B movie, and to William Castle, Woolsey arrives arrives in the midst of small town American to sell his film.
Woolsey isn't a producer of any major prominence, but he sure knows how to work an audience. And with his film – Mant – set to screen, he initiates a whirlwind of promotion and energy, utilising the fear of the political situation at the time to help garner more interest in his movie.
Matinee follows Woolsey's efforts to promote Mant, but also throws in a few smaller subplots, which truth be told tend to distract from the main attraction. It's not that they're a problem per se, and the film's breezy 99 minute running length disappears in no time, but Woolsey and his film are very much the star attractions. The assorted teenagers and their crushes are interesting enough, though, while Cathy Moriarty is as watchable as ever and Robert Picardo (one of the many Joe Dante regulars in the cast) is in fine form as the manager of the screen where Mant is set to get its premiere.
And it's in the screening of Woolsey's film that Matinee hits top gear. Because not only are the promotional efforts contained to the film's build up, he's not short of a few tricks when the projector starts rolling, either. The screening itself is a riot of tricks, with Woolsey happily rigging up all manner of shocks in the cinema itself, right down to Moriarty's nurse being around to help those who might keel over mid-film due to the terror.
For a comedy, Matinee isn't full of broad laughs, and nor is it a consistent chuckle-fest. But it's a hard film not to like, and a hard film not to be smiling at come the end credits. And it's certainly had nowhere near the level of appreciation it deserves.
Check out our interview with Matinee & Gremlins director Joe Dante here…