News
Underappreciated movies: Con Air
Bunnies in boxes. Convicts on planes. Gleeful action. Simon reckons Con Air - aka Airplane 3 - should finally get the love it deserves...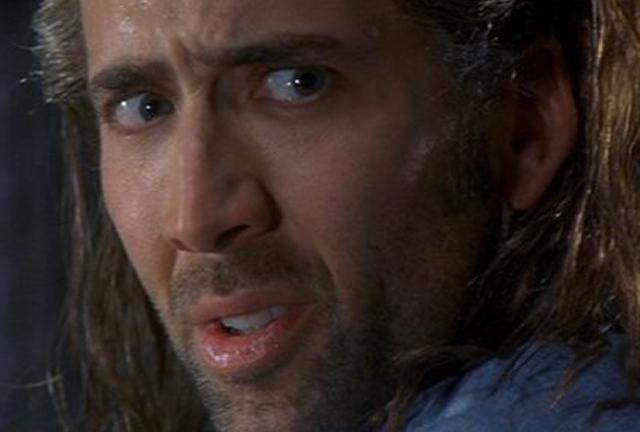 Even on this very site, there's at least one writer so far who has failed to appreciate that Con Air is a modern day action movie masterpiece. A five star real deal.
Sparkling with lines that could underpin a third Airplane movie, and easily surpassing the likes of The Rock and Face/Off that tend to garner more of the acclaim, there's simply not been an action film as gleefully over the top in quite the same way for the last decade. And plenty have tried (I'm looking at you, Charlie's Angels).
There's little point going through plot points, save for acknowledging the whole set up is an excuse to get bad guys on a plane with seemingly no security whatsoever. From there, the group of the most dangerous convicts ever it seems – who are all happily sitting next to each other, with some feeble chains to hold them in place – take over the plane. Hurray.
Only there's Nicolas Cage.
Now I'm not quite sure who thought Nicolas Cage should be an action star, but in the late 90s, their faith was rewarded. And here, he's priceless. With the look of a man who has spent three solid weeks at Glastonbury, possessed by a southern drawl of an accent that must have been a dare, he's the impossibly nice bloke on the plane (his circumstances being covered in a hilarious opening ten minutes, where he exchanges letters with his daughter. Not sure it's supposed to be funny, but it is). And he's the one who has to save it.
But this isn't Cage's film. In fact, there are so many faces fighting for attention, it's hard to work out who I enjoyed watching most. Was it John Malkovich's bizarrely named Cyrus The Virus ("killed more people than cancer")? Was it Steve Buscemi's The Marietta Mangler, singing He's Got The Whole World In His Hands as the plane starts going down? John Cusack in a rare mainstream role, albeit landed with the job of the straight guy in the midst of a circus? Colm Meaney, exploiting every cliché he can find? Or Ving Rhames' Diamond Dog? For once, it's possible to love them all.
Deliciously old fashioned in its execution – and director Simon West has never made anything good since (The General's Daughter and the first Tomb Raider movie are the closest he got) – the unexpected icing on the Con Air cake are some of the lines in the script. The daddy of them all is Cage's immortal demand to "Put the bunny back in the box", but there's far more than that. "What's wrong with him?", Cage is asked by one of his co-passengers at one point, to which the deadpan response ensues: "My first guess would be…a lot".
"Stewardess", Cyrus calls to the guard at the start. "What's the in-flight movie today?". "I think you'll like it Cyrus", he says, "it's called I'll Never Make Love To A Woman On The Beach Again", continuing "it's preceded by the award-winning short "No More Steak For Me Ever".
Or what about the guard saying to one of the prisoners "It smells like someone shit in your mouth", to which he gets the response "He told me that he loved me".
What's not to love?