News
Ultra HD 4K Blu-Ray Discs Worth Getting
We've taken a look at what 4K Ultra HD Blu-rays are worth putting on your shopping list...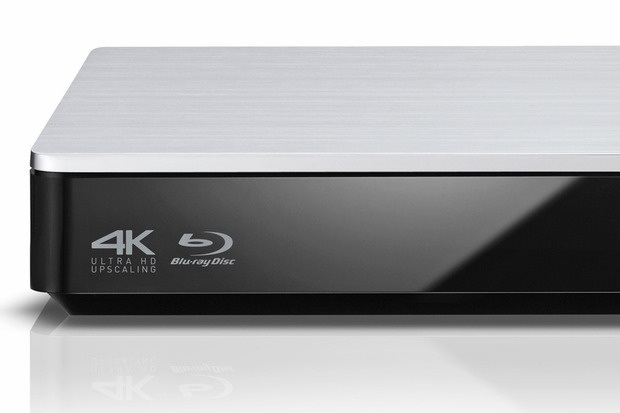 Players are falling in price, 4K televisions seems to have co-sponsored Black Friday, and thus a few more people may just have entered the world of Ultra HD Blu-ray. Slowly but surely, more and more Ultra HD 4k Blu-rays are making their way to stores… With that in mind, here's a round-up of some of the discs that we've enjoyed so far:
Mad Max: Fury Road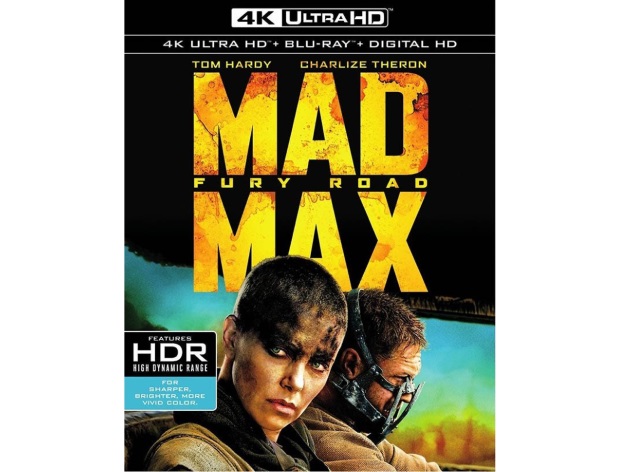 Warner Bros has been one of the main backers of the format thus far when it comes to movie releases, and the pick of its releases to date is arguably George Miller's stunning Mad Max: Fury Road. It carries across the extra features from the Blu-ray release (by, simply, including said Blu-ray in the box, although not the newly-released Blood & Chrome version), and it looks really special. Technically, perhaps not the pick of Warner Bros' release to date, but it's still an excellent disc for an exquisite film.
Batman v. Superman: Dawn Of Justice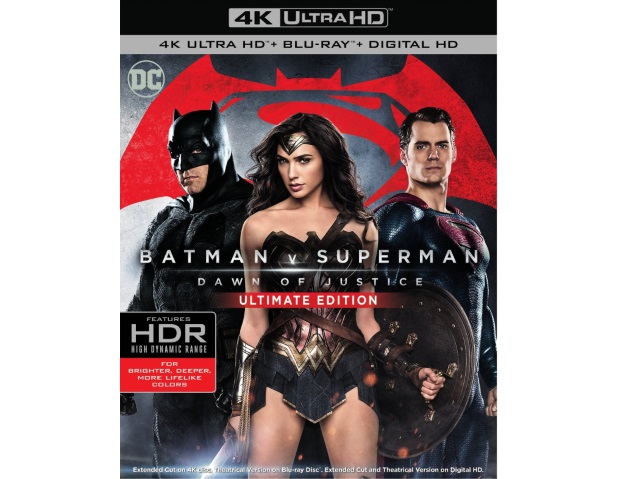 The early days of any format have people scrabbling around for demo discs. Those who recall the early days of DVD might also remember that Batman & Robin was one such disc, and Warner Bros shifted a lot of copies of it as a consequence. Batman v. Superman: Dawn Of Justice is a better film, of course, if one of the more argued over of 2016. There's little arguing with the presentation of it, though. From a technical standpoint, it's one of the finest 4K discs to date.
Warner Bros has also released Man Of Steel, which we've had a quick play with. The same applies. Snyder's visuals – whether you're a fan or not – really make the most of the format.
The LEGO Movie
Animation fares extremely well in high definition – Sony is about to release Sausage Party too, incidentally – and The LEGO Movie is the high point thus far on the format (with apologies, natch, to The Smurfs 2). The film is great, the presentation is great, the disc is great. It's also a real showcase for a 4K presentation, with the sheer level of detail of individual LEGO bricks instantly notable. A HDR demo disc, too.
Pacific Rim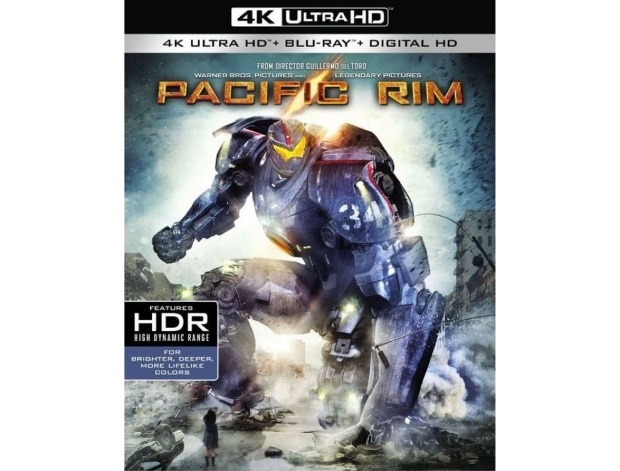 We've got some quarrel with the pricing of some of the catalogue discs on the 4K format, and as such, you may want to do some hefty bargain hunting as best you can. That being said, Pacific Rim is a quality addition to said catalogue. though. Guillermo del Toro's visuals gleam, the sound mix is exceptional, and the extras will keep you busy for hours.
The Great Gatsby
The titles that Warner Bros is choosing from its archive for a 4K upgrade is interesting. Heat is arriving next year, for instance, but in its wave thus far is Baz Luhrmann's The Great Gatsby. The studio is primarily zeroing in on directors with visual flair, and Luhrmann's bloated take on Gatsby certainly doesn't lack that. Again, Warner Bros carries across the extra features by including the original Blu-ray.
Creed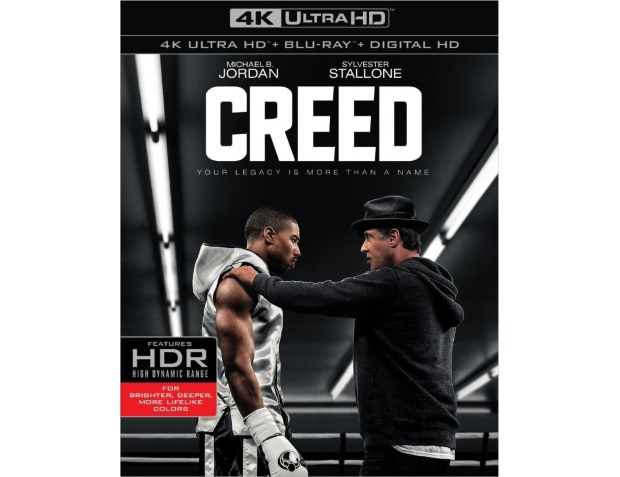 One more from Warner Bros. The terrific Creed – as with all new Warner Bros major releases – has found its way to 4K. It's perhaps not essential as a home cinema workout, but it's certainly something special as a movie. If you've invested in the requisite equipment and have a really big screen though, it'd be daft not to treat yourself. One of the best films of the year for us.
The Martian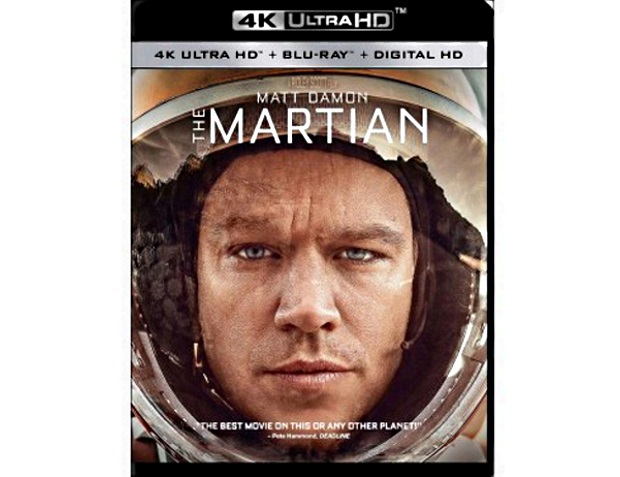 Let's switch to 20th Century Fox. It, too, has been releasing titles on the 4K format for a good few months now, including all of its big new releases (er, Mike & Dave Need Wedding Dates is getting an Ultra HD 4K Blu-ray release). The Martian is available in two versions: The original cut, and Ridley Scott's subsequently released extended version. We've only tried the former – which is being packaged with select players – and it's a good release, most notably for its wonderful audio mix.
X-Men: Apocalypse
Not unlike Batman V Superman, X-Men: Apocalypse may have significant critics as a film, but as a piece of high definition reference material it really does deliver. Again, the excellent sound mix deserves praise here too. We'd be lying if we didn't say the film's still a slog though.
X-Men: Days Of Future Past is also available on 4K HD and is a much better bet film-wise, if weaker as a 4K release. In some territories, X-Men: First Class is also available. Note that there's no region coding on Ultra HD Blu-rays though.
Deadpool
The biggest surprise hit of the year, Deadpool is up for two Golden Globes (Best Actor and Best Musical or Comedy), and Fox has delivered an excellent 4K disc to help you seek out the finer details of the movie's amazing visuals. One of the highlights of the format to date.
The Revenant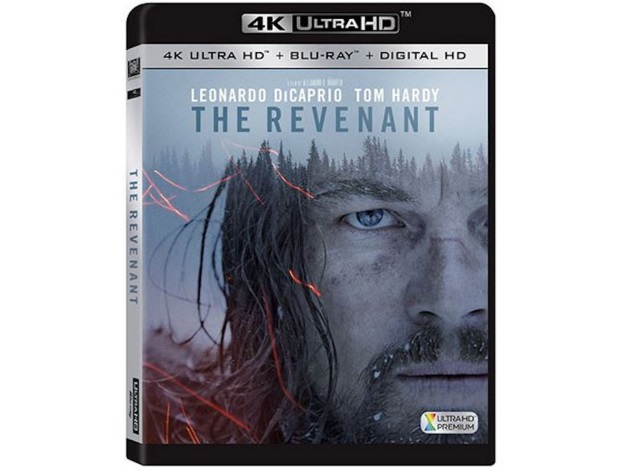 Here's a title that offers a significant visual and audio upgrade on the Blu-ray. The film's setting and background approach have been widely discussed this year, but crucially, this also lends itself to a striking visual treat. The film's use of natural lighting, and the fact that it was shot in 4K, are significant reasons why this is a superb release.
Ice Age: Collision Course
There's some funny stuff in Ice Age 5, if not much narrative glue to hold it all together. Still, in terms of a 4K transfer, this is as good as The LEGO Movie's. It's genuinely glorious to look at, and richly rewards the money you've spent on a quality display. The LEGO Movie is the superior film, mind…
Criminal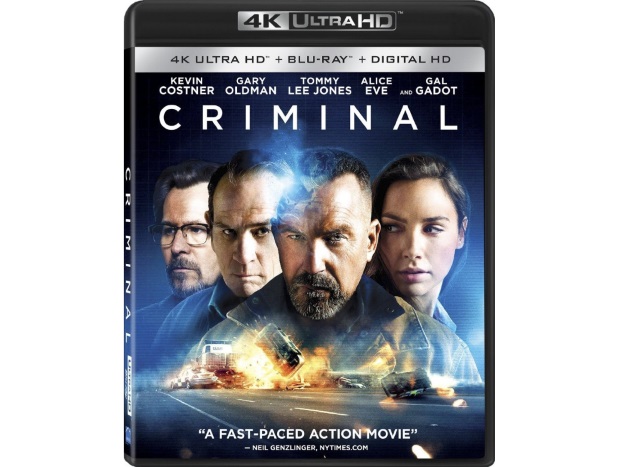 We've only had the pleasure of one of Lionsgate's releases thus far, and it's also put The Hunger Games, Sicario and The Expendables 3 on 4K. Criminal is one of those gritty thrillers where there's plenty of detail for a good quality picture transfer to explore. But—and we say this as Costner devotees—the film is an utter stinker. Bah. Its upcoming release of Deepwater Horizon is one to watch out for.
The Amazing Spider-Man 2
From Sony's archives, let's look at a relatively maligned comic book movie that's made the jump to 4K. There's a lot of fast-moving, colorful action in the film that's reflected in a sharp, snappy transfer. There are extras carried across from the Blu-ray too, and in scenes such as the Times Square battle with Electro, visually, you sure get your money's worth.
Ghostbusters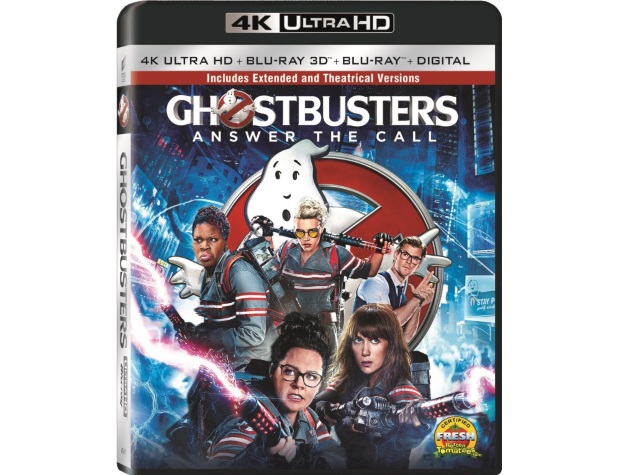 All three Ghostbusters movies are available on the format, although we've only got our paws on the last of them. Whatever your view on the film, it's an outstanding release, and a terrific home cinema workout.
These are the discs we've been able to get our hands on and enjoyed. We'll try and get hold of some Paramount and Universal releases, and update this in due course.
This article is imported from Den of Geek UK.