News
UFO Trailer: Gillian Anderson and Mysterious Sightings
The UFO trailer depicts the ordeal of college students who investigate the mystery of a series of UFO sightings.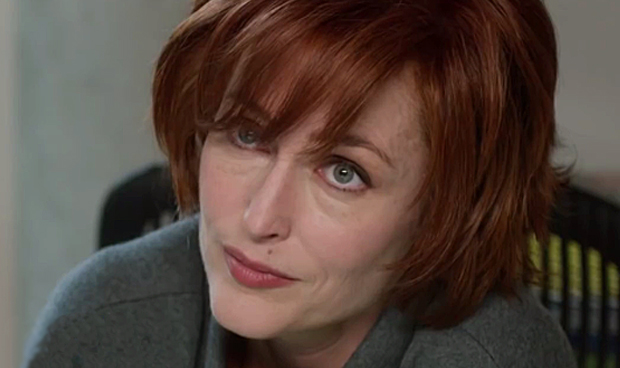 Much like the phenomenon that lends its name, the movie, UFO, is making its upcoming arrival in a stealthy manner.
While the story of UFO centers on a duo of college students – played by Alex Sharp and Ella Purnell – who become ensnared in the mystery of some UFO sightings, the film also touts a co-star who's well-acquainted with the titular topic in The X-Files star Gillian Anderson.
UFO Movie Trailer
The UFO trailer centers on brilliant-but-academically-challenged Derek (Alex Sharp), who becomes fixated on recent reports of airport sighting of UFOs, primarily motivated by a childhood experience. While the professor whose class he's failing, Dr. Hendricks (Gillian Anderson) reacts to Derek's findings with Scully-like skepticism, his girlfriend, Natalie (Ella Purnell) is onboard to help his investigation. However, Derek's meddling puts him on the radar of FBI agent Franklin Ahls (David Strathairn), who could potentially silence the truth (which is out there).
UFO is written and directed by Ryan Eslinger, whose previous written/directorial efforts include the upcoming Colorless Green, 2009's Daniel and Abraham, 2007's When a Man Falls and 2003's Madness and Genius. Joining Eslinger are producers Jeffery Sharp, Tom Rice and Evan Hayes, along with executive producers Jim Kohlberg, Siegfried Harris and Dan Kaplow. Story Mining and Supply Co. (of TV's Outlander,) is producing with Sony Pictures handling worldwide distribution.
Star Alex Sharp is a relative newcomer whose previous films include recent efforts Better Start Running, How to Talk to Girls at Parties and To the Bone. Co-star Ella Purnell, on the other hand, has been seen in high-profile films such as Miss Peregrine's Home for Peculiar Children, Maleficent (as teenage Maleficent,) and Kick-Ass 2, as well as a run on the current Starz TV series, Sweetbitter.
UFO Movie Release Date
UFO is set to blip the DVD and Digital release radar on September 4.