News
Twin Peaks' Kyle MacLachlan Cast in Teen Drama G.L.O.
After his return to Twin Peaks, Kyle MacLachlan will join a dark high school drama called G.L.O.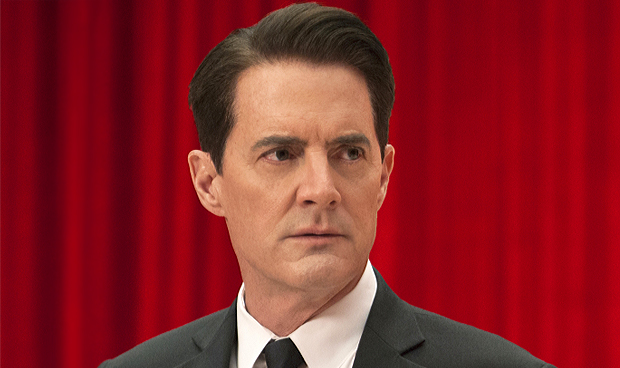 While Kyle MacLachlan has maintained constant visibility as an actor for decades, his reunion with David Lynch for a revival run on Showtime's Twin Peaks: The Return has people marveling in the show's monumentally intriguing incomprehensiveness. However, one of MacLachlan's post-Twin Peaks projects will be an indie film called G.L.O.; a project that assuredly has nothing to do with 1980s women's wrestling.
Kyle MacLachlan will join the cast of indie high school drama G.L.O., reports THR. The film, whose acronym title stands for "The Giant Little Ones," will center on two popular teenage boys, best friends since childhood, who experience a major upheaval in their personal and social lives after "an unexpected incident" occurring at a 17th birthday party, with implications also felt by the boys' families.
For MacLachlan, the veteran actor who came into prominence in David Lynch projects such as 1984's Dune, 1986's Blue Velvet and the original 1990-1991 run of Twin Peaks, this film role in G.L.O. arrives after a mostly television-based CV, with recent runs on Portlandia, Agents of S.H.I.E.L.D., The Good Wife and How I Met Your Mother. He was also the voice of Riley's Dad in Disney and Pixar's 2015 animated smash Inside Out.
G.L.O. will see MacLachlan join a cast that includes Maria Bello (Goliath, Prisoners), Peter Outerbridge (The Expanse, Designated Survivor) and young stars Josh Wiggins (The Bachelors, Max), Taylor Hickson (Deadpool, Aftermath), Evan Marsh (The Journey is the Destination, American Gothic), Hailey Kittle (Walking on Sunshine, 2nd Generation), Kiana Madeira (Wynonna Earp, Dark Matter) and Darren Mann (The 100, Wayward Pines).
Serving as director and writer for G.L.O. is Keith Behrman, who is known for the Canadian docudrama The Stagers and episodes of 2000s-era Canadian television shows such as Godiva's, This is Wonderland and Da Vinci's Inquest. G.L.O. will be Behrman's first feature film since the 2002 drama film Flower & Garnet. Patrice Theroux, Richard Blumenstein, Jason Potash, Paul Finkel, Nathan Morlando, Hussain Amarshi, Daniel Bekerman, Mark Gingras and John Laing are attached as executive producer, with Allison Black onboard as producer.
G.L.O. has yet to book any significant dates.