News
Twilight Filmmakers Consider Saga's Bettering Influence 10 Years Later
Director Catherine Hardwicke and the cast reflect on Twilight changing the industry for the better at NYCC anniversary panel.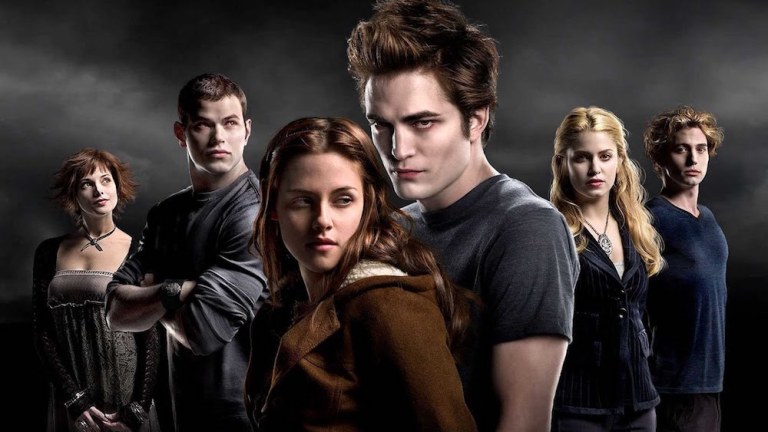 It was both a remarkably unique and familiar story a decade ago: a film largely considered by its studio to be a "niche" risk, in this case for the teenage girl demographic, suddenly opened bigger than anyone expected. Flush with success, the trendsetting film, Twilight, spawned an immediate slew of sequels and an industry playing copycat catchup. Yet it wasn't all sunshine and good feelings; the most painful fallout is that a hit movie viewed only marginally above an indie production by its studio also quickly loses its female director. Despite Catherine Hardwicke being an award-winning director, who also enjoyed major cache for directing Thirteen, she was quickly removed from the Twilight franchise and all of the subsequent four sequels were directed by men.
The irony of this familiar narrative a year following the #MeToo movement's transcendence was as much a part of Twilight anniversary panel at New York Comic Con as the general good feeling and reminisces of filming vampire baseball games. Joining Hardwicke on stage were Kellan Lutz, Jackson Rathbone, and Edi Gathegi, who all have fond recollections of getting the role, the moment they realized Twilight was bigger than just a movie, and even just how cold that blasted baseball sequence was (it's apparently one that Hardwicke both loves and wishes could've been more elaborate with a larger budget). Yet even with Robert Pattinson skyping in to say hello to his fans—though not much else due to technical difficulties—the chat had to turn to Hardwicke's role in helming a zeitgeist-shattering hit being taken away, as well as how the industry has changed (and not) in the 10 years since Twilight made young adult literature one of the buzziest genres in Hollywood.
Initially talking about how excited she was with other YA franchises like The Hunger Games following in Twilight's footsteps, and then giving way to more opportunities like Patty Jenkins' Wonder Woman, Hardwicke took special consideration of one fan's question who asked her thoughts on Fifty Shades of Grey still going through the same creative changeup as Twilight: a woman directing the first movie and men directing the sequels.
"It would have been a little more exciting to me if they had hired female directors for all the other Twilights," Hardwicke said. "That would have been cool. And for The Hunger Games, and for Divergent, and for the Girl with the [Dragon Tattoo], and you know, 50 other movies. But I think people are opening their eyes. Change happens like Emma González says, 'A little bit at a time.'"
Hardwicke went on to say she feels like we are moving forward, both in the moviemaking industry and the larger culture. But while alluding to the confirmation of Brett Kavanaugh to the United States Supreme Court, the director says there will also be painful setbacks.
"I think that this movie made so much money is ammo for Patty [Jenkins] to get to make her movie," Hardwicke continued, relishing Jenkins is even getting to direct the sequel to her hit. "As soon as Patty does so great with Wonder Woman, that's ammo to hire the next female director, and Ava DuVernay who did such a great job. And now we're just building on it, and people are a little bit embarrassed if they have a female character and don't at least try to get a female director."
Building off Hardwicke's comments, Gathegi also spoke of valuing that he was part of a film that helped shape American popular culture for the better.
"This was one piece of the puzzle that opened the door for other projects that would follow," Gathegi told NYCC. "So I'd like to think that that's true, that this sort of began or in many ways continued the conversation we're having today about diversity and inclusion, and female-led projects. And I just love being a part of that journey on this film in particular."
And on a lighter note, Gathegi had an amusing anecdote about how he discovered the hard way another property more directly (or some would say shamelessly) took "inspiration" from Twilight: Fifty Shades of Grey. While Hardwicke was aware that author E.L. James had begun her bondage themed trilogy as Twilight fan fiction, she still found it "kind of cool." Gathegi was, on the other hand, caught off guard in the theater and seemed less flattered.
"I didn't know!" Gathegi laughed about the connection. "I was in the movie theater watching Fifty Shades of Grey, going, 'That's Twilight? Am I crazy, but that's Twilight?!'" Rathbone chimed in "buckets of popcorn, Twilight, and bondage." For the record, Rathbone then added he never actually watched Fifty Shades nor plans to.
Twilight turns 10 years old this November. You can find out about its return to theaters for Fathom Events as well right here.
Read and download the Den of Geek NYCC 2018 Special Edition Magazine right here!
David Crow is the Film Section Editor at Den of Geek. He's also a member of the Online Film Critics Society. Read more of his work here. You can follow him on Twitter @DCrowsNest.