News
True Lies TV series shifts to Disney+
Terminator: Salvation's McG is still very much at the center of bringing True Lies to the small screen.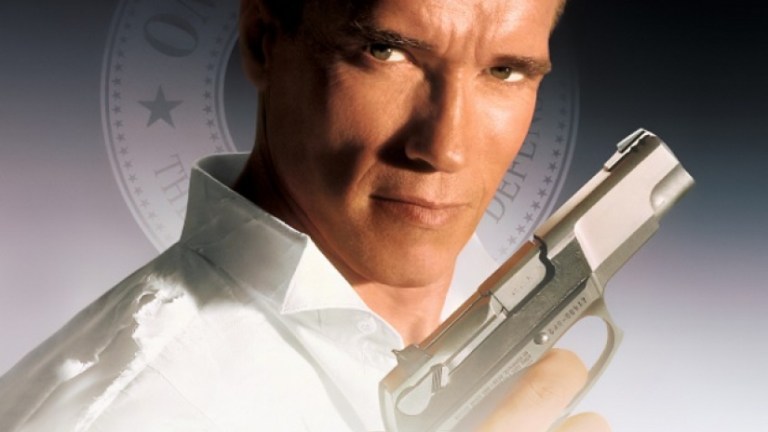 Back in 2017, it was announced that McG was about to produce and direct a True Lies TV series for Fox. These plans were evidently shelved for a time, but it looks like the combined interests of Fisney are working in the proposed show's favor.
Collider sat down recently for a chat with the Charlie's Angels director about what exactly is going on with the TV version of True Lies, and he revealed that it's now set for the Disney+ streaming service. "Well right now my new thing for television is I'm doing True Lies at Disney+," he confirmed. "Which is exciting. I'm writing that one, which is very exciting, because I'm so passionate about that story where you think you know your partner but you don't."
McG writing the project is a new part of the equation, as last we heard Arrow's Marc Guggenheim was on script duties. This new incarnation of the True Lies series may also end up being set in the same universe as the film, allowing Arnold Schwarzenegger to potentially appear. "There's talk of that. It's largely rebooted but there may be a spot there, we'll see."
James Cameron, whose Avatar franchise is now under the Disney umbrella and who helmed the original True Lies movie, has apparently signed off on the new series, and McG is planning to spend this summer writing some scripts for the close attention of his new Mouse House overlords.
A smash hit action-thriller in 1994, True Lies focused on Harry Tasker (Arnold Schwarzenegger) a suburban family man who went to great lengths to keep his job as a spy a secret from his partner Helen (Jamie Lee Curtis) and his daughter (Eliza Dushku). As the film goes on, he finds that his intricately spun web is about to collapse, and Helen may have to process things quite quickly if the two are to prevent nuclear weapons falling into the hands of terrorists.
We have plenty more coverage on the new Disney+ programming right here.