News
Tron 3 Official! Olivia Wilde and Garrett Hedlund Returning
Olivia Wilde and Garrett Hedlund will rejoin director Joseph Kosinski for Tron 3,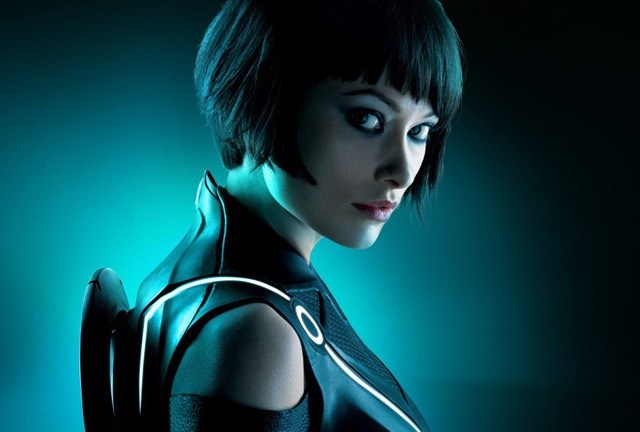 UPDATE!
We've had a good feeling about this for a while now, but Tron 3 is the real deal, it's officially happening, and two crucial stars will return. Olivia Wilde and Garrett Hedlund, whose characters still clearly had more story to tell at the end of Tron: Legacy are back on board, and Tron: Legacy director Joseph Kosinski will also return, which is good news to us as we recently revisited Tron: Legacy recently and found its Zen thing to be well worth a follow up.
The Hollywood Reporter confirmed the news. Tron 3 will probably shoot this Fall in Vancouver.
It's also worth noting that Tron 3 apparently has a title, Tron: Ascension. Production Weekly has the listing, although Film Divider (who pointed it out to us) think that this title could still change:
— Film Divider (@FilmDivider)
March 30, 2015
Our original story follows…
Original Story: March 10th, 2015…
Tron: Legacy has lived in that strange sequel limbo that keeps fans guessing for years. Despite grossing $400 million globally with its 2010 release, the soft-reboot and reinvention of Disney's first digital effects film made just enough to be considered a success, but quizzically so little that The Walt Disney Company shows understandable apprehension at making another one. That is until now, perhaps.
Tron 3 is on the way and sooner than you think, according to Vancity Buzz. The website that is devoted to following all that's happening in Vancouver, movie industry or otherwise, is reporting that Tron 3 is not only on its way to Vancouver, but quickly, with an October 2015 start date for production.
Since director Joseph Kosinski has been trying to get this sequel made for years, but he is not named in the article—only Tron: Legacy star Garrett Hedlund is present—it leaves me feeling a bit cautious about calling this a concrete confirmation. There is also no mention of Olivia Wilde, whose portrayal of Quorra would likely seem vital to a Tron threequel given the ending to Legacy. However, that Oct. 5th start date looks very appealing for fans of the franchise. 
Still, this isn't the first rumbling of Tron 3 we've heard in recent weeks. Giorgio Moroder recently confirmed that he's working with Skrillex on music for a new Tron game, and if there's a new Tron game in the works, that may signal that there's more at work. Badass Digest has also claimed that a "trusted source" has confirmed that the movie is indeed happening and that Joseph Kosinski will return to the director's chair. 
We recommend not gearing up your grid bike just yet, but you can still listen to your Daft Punk soundtrack and dream.