News
Triplets: Eddie Murphy Attached to Twins Sequel
Eddie Murphy may join Arnold Schwarzenegger and Danny DeVito in the Twins sequel Triplets.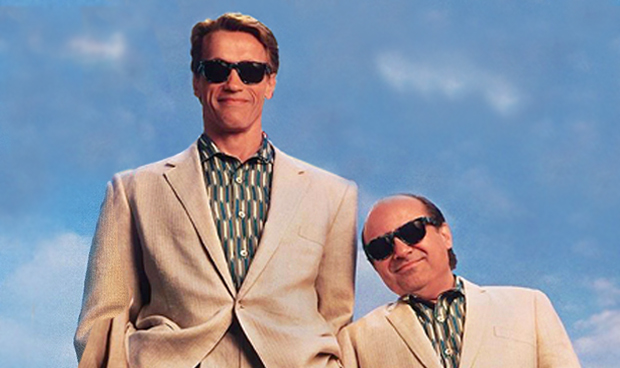 Just when you think a project has completely died, it comes back to life. According to Deadline, Triplets, the long-mooted Twins sequel starring Arnold Schwarzenegger and Danny DeVito, is an active movie again, with Schwarzenegger confirming that the screenplay for the new film is finally complete.
Furthermore, the former California governor said that, as long rumored, Eddie Murphy is attached to play the third brother in the new film, although he's not officially signed yet. All Schwarzenegger would say with regards the plot of the new film is "funny thing that happens in the mixing of the sperm." That'd be one of the more unusual taglines for a modern studio movie were the film's marketing department to go with that.
Schwarzenegger's immediate priority will be filming Terminator 6 this summer. Also on his schedule is a TV series for Amazon called Outrider and that also-long-in-development King Conan movie. It's not clear where or when Triplets falls into that lineup, but it's worth noting that the original film is 30 years old at the end of this year. 
The 1988 original was directed by Ivan Reitman and featured Schwarzenegger and DeVito as unlikely twins separated at birth, with DeVito's character becoming the more streetwise one and Schwarzenegger playing the naive, socially inexperienced brother.
The movie was a hit, grossing $216 million worldwide, and the two stars' decision to take 20% of the box office instead of their usual salaries earned them the biggest paydays of their careers up to that point. 
Could the original twins — with Eddie Murphy in the mix — strike the same comedic and box office gold three decades later?