News
Triple Threat Trailer Shows Tony Jaa and Iko Uwais Fighting (Exclusive)
Watch an exclusive trailer for Triple Threat, a new martial arts movie that puts Tony Jaa, Iko Uwais, and Scott Adkins onscreen together.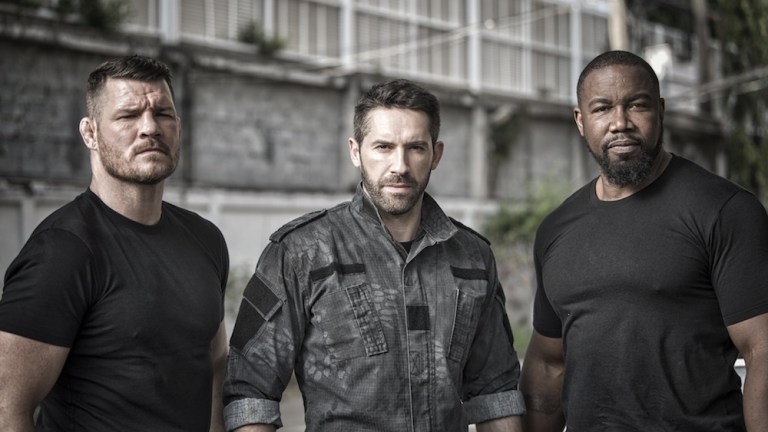 Forget The Expendables. The team you want to be on is the one in which Tony Jaa, Iko Uwais, Scott Adkins, and more are throwing high-flying fisticuffs. That is certainly the very amusing appeal of Triple Threat, a new VOD and limited release cinematic event that brings some of 21st century cinema's best martial artists together for an action movie spectacle.
The film, which is directed by Jesse V. Johnson (a former stuntman on films like Thor and The Amazing Spider-Man) is about a group of mercenaries going head to head with a group of assassins. May the best roundhouse kick win. The synopsis is below:
"A down-and-out team of mercenaries must take on a group of professional assassins and stop them before they kill their target: a billionaire's daughter intent on bringing down a major crime syndicate. This breakneck thriller teams over half a dozen of the world's biggest action stars for the martial arts event film of the year."
The film is obviously on the radar of all martial arts fans given the collaboration of Tony Jaa, best known as the star of the Ong-Bak films, and Iko Uwais, the breakout star of The Raid franchise and Beyond Skyline (he was also the saving grace of Mile 22). The picture also stars Tiger Hu Chen (Kung Fu Traveler), Celina Jade (Arrow), Michael Bipsing (Den of Thieves), Michael Jai White (Spawn, The Dark Knight), Scott Adkins (Accident Man).
Triple Threat will open in wide release for one night only on Tuesday, March 19, but it will then premiere in select cities as well as on Video OnDemand beginning on Friday, March 22. You can get a kick out of the trailer below.
David Crow is the Film Section Editor at Den of Geek. He's also a member of the Online Film Critics Society. Read more of his work here. You can follow him on Twitter @DCrowsNest.