News
Trent Reznor Covers John Carpenter's Halloween for Friday the 13th
Friday the 13th is just Halloween with some numbers backwards for Trent Reznor's cover of a John Carpenter classic.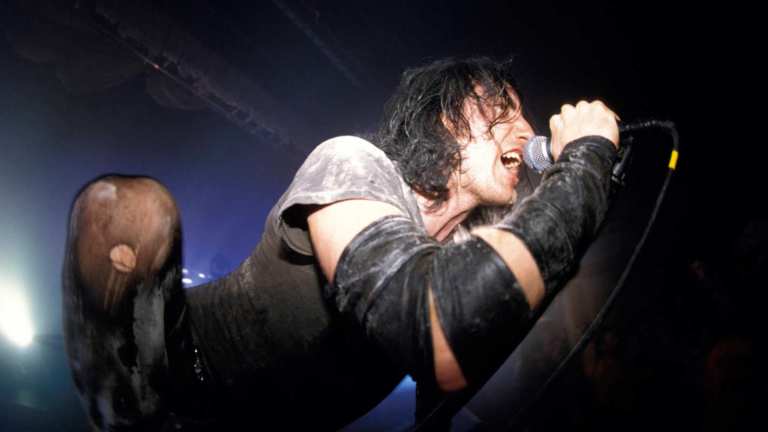 Every day is Halloween for Trent Reznor and Atticus Ross, starting with the only Friday the 13th to occur in October. The Nine Inch Nails musicians recorded a new version of John Carpenter's "Halloween," the recognizable theme from the film Halloween, not to be confused with the music from the film Friday the 13th
"John Carpenter, it's your fault that I turned out the way I did," Reznor said by way of explaining the track will be available through Sacred Bones, Reznor's own Null Corporation and here on Amazon.
Nine Inch Nails scored Ken Burns' The Vietnam War documentary series and were recently heard on  Twin Peaks. They are also readying the release of their new EP Add Violence.
Carpenter is planning to tour behind his new of rerecorded and remastered versions of film scores, Anthology: Movie Themes 1974-1998. Carpenter recently released a music video for his theme from the film Christine.
Here are John Carpenter's tour dates:
10/29/17 – Las Vegas, NV @ The Joint at Hard Rock Casino

10/31/17 – Los Angeles, CA @ Hollywood Palladium

11/2/17 – Anaheim, CA @ City National Grove

11/4/17 – San Francisco, CA @ The Warfield

11/5/17 – Santa Cruz, CA @ The Catalyst

11/7/17 – Maplewood, MN @ Myth Live

11/9/17 – Chicago, IL @ Aragon Ballroom

11/10/17 – Detroit, MI @ El Club

11/12/17 – Toronto, ON @ The Danforth Music Hall

11/13/17 – Montreal, QC @ Metropolis

11/15/17 – Boston, MA @ Royale

11/16/17 – New York, NY @ Terminal 5

11/18/17 – Philadelphia, PA @ The Trocadero

11/19/17 – Syracuse, NY @ The Palace Theatre
Read the full Den of Geek NYCC Special Edition Magazine right here!