News
Tremors 6: First Trailer Arrives
Tremors: A Cold Day in Hell has grabbed a May home release date. Here's the first trailer...
The Tremors franchise rumbles on in the straight-to-DVD market with a sixth film arriving on May 1 in the US, and what better way to celebrate the winter months falling into our rearview than to head to the Arctic!
Yes, Tremors: A Cold Day in Hell will once again pit returning survivalist Burt Gummer (Michael Gross) and his newly-acquired estranged son Travis (Jamie Kennedy) against the hungry, constantly-evolving menace of the Graboids, this time in the harshest of weather conditions, because, well, why not.
As you may know, we've been watching all the Tremors sequels and keeping track of their quality levels right here, and we can't wait to check out this new one – you say "glutton for punishment", we say "tomato!" Wait, that's not right…
…anyway, here's the trailer for the sixth instalment in the franchise:
And here's the official synopsis from Universal…
Burt Gummer (Michael Gross) and his son Travis Welker (Jamie Kennedy) find themselves up to their ears in Graboids and Ass-Blasters when they head to Canada to investigate a series of deadly giant worm attacks. Arriving at a remote research facility in the arctic tundra, Burt begins to suspect that Graboids are secretly being weaponised, but before he can prove his theory, he is sidelined by Graboid venom. With just 48 hours to live, the only hope is to create an antidote from fresh venom — but to do that, someone will have to figure out how to milk a Graboid!
Here are some first look images, too…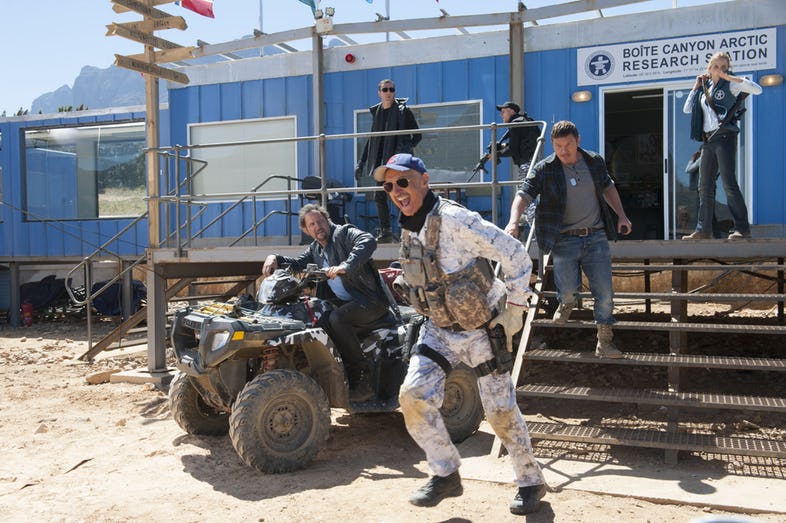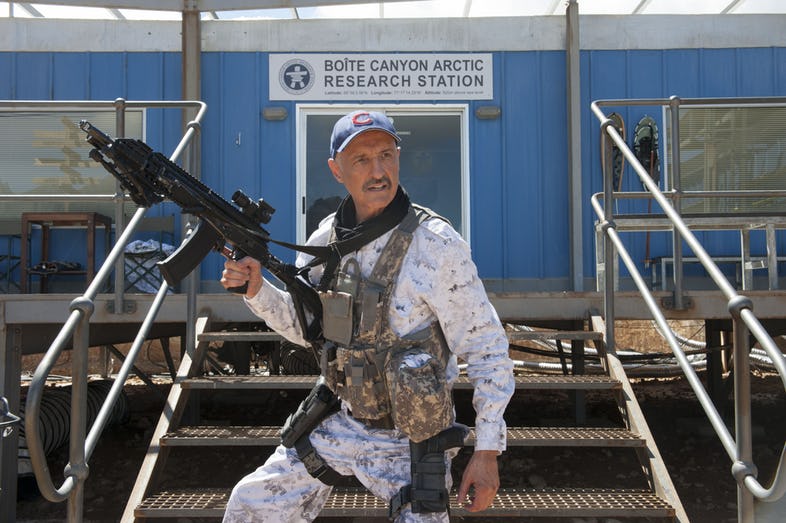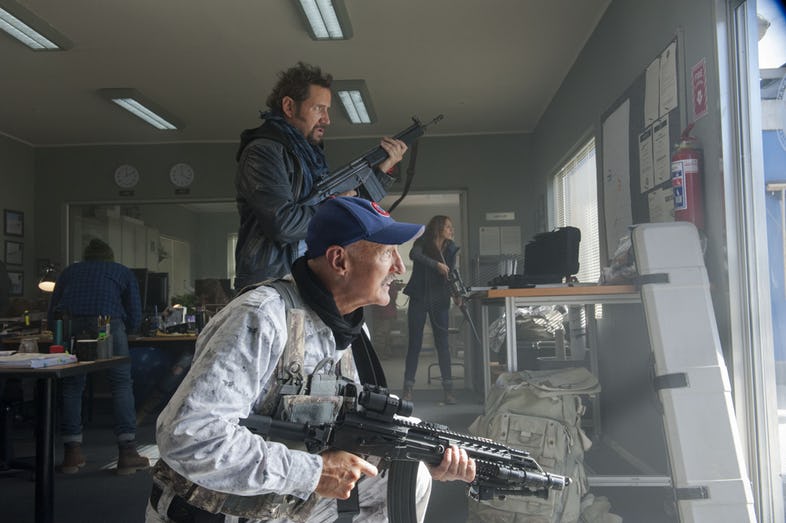 More on this new Tremors as we hear it!