News
Transformers wins over the critics
Early reaction to the Transformers movie is in, and the word is good. Plus: why Mark is really, really looking forward to it...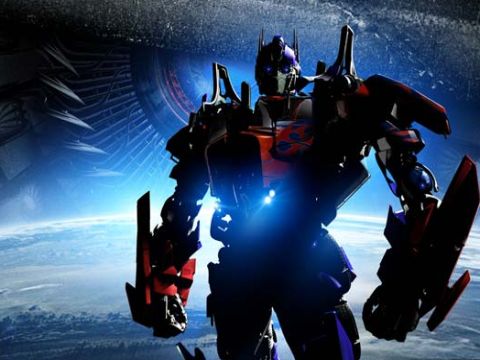 So, Transformers then. It hits American screens this Friday, and the reviews have been surprisingly positive.
We say 'surprisingly' due to the Michael Bay factor. I think it's fair to say that most hardened Transformers fans weren't, and still aren't, best pleased with the choice of director for the film. We quite like some of Bay's films, to be honest – The Rock and, ahem, Armageddon are favourites among some of us here – but he's the epitomy of the big brash American blockbuster director.
It should be said that most of the reviews in so far are from 'general' critics, rather than specific fans of the franchise itself. But with four stars in the bag from Empire, the Washington Post waxing lyrical over its action sequences, USA Today calling bits of it "spectacular" and even the usually snooty Variety giving it the thumbs up, things are looking promising.
But they're all, presumably, assessing it as a summer action vehicle in the midst of a fairly drab summer for such films. Closer to home, our chums at DVD Times have given it a cautious thumbs up too, though. Their reviewer argues that it skips much of the mythology, but nonetheless can't be faulted for its sheer level of fun. Read their review here: www.dvdtimes.co.uk/content.php?contentid=65205
We find out, bizarrely, at the end of the month whether the film's much cop. But here's why one Den Of Geek-er, Mark Pickavance, is getting excited…
"It's a simple idea, they're giant fricking robots but look like other shit, thus avoiding the tediously dull 'hey, aren't you a giant robot?' conversations.
But beyond that simple premise, is this actually worth our interest?
I'm actually really excited by this movie. Why? Because it's toys coming to life, and the very coolest toys at that. Given that Hollywood put my own childhood dreams through the wood chipper with their child-friendly horrible re-imagining of Thunderbirds, I'd just like to see someone else get a better deal. And from most accounts they do.
As a Michael Bay product we're not expecting Shakespeare, or even the lyrics of the Shake'n'Vac advert. But I'm confident that no car will remain unexploded, building standing or explosive undetonated at the end of the mayhem.
While witty and imaginative films with deep and retrospective characters are great, sometimes shear spectacle and kinetic action unleashed is a damned fine substitute.
So grab you're Energon cubes and prepare to be transformed, Autobots Roll!"
So now we wait…