Reviews
Trainspotting DVD review
Trainspotting, the film that put Scotland's low-rent side on the world map, returns in a special edition.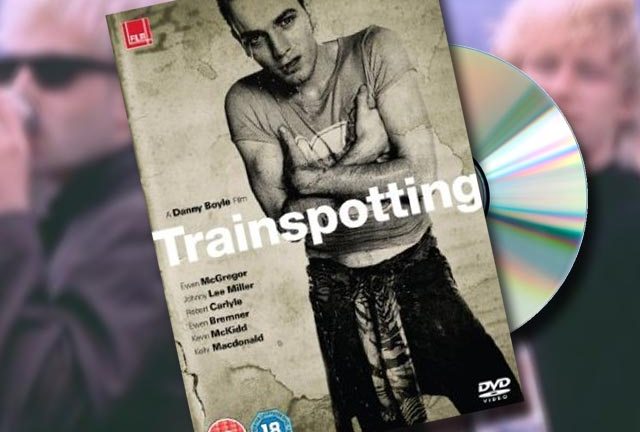 Over the last thirteen years, our collective consciousness has condensed Trainspotting into a collection of iconic snippets – the dash down the street accompanied by Iggy Pop and the famous "choose life" monologue, the sight of Ewan McGregor disappearing down a toilet bowl, the baby crawling across the ceiling, Kelly Macdonald in a school uniform, Begbie attacking a stranger with a snooker cue etc. Revisiting Trainspotting after all this time reminds us that these snippets are part of one fantastic film.
Renton (Ewan McGregor), Sick Boy (Jonny Lee Miller) and Spud (Ewen Bremner) reside in a grim, economically deprived part of Edinburgh, stumbling from one heroin hit to the next. They choose not to get the mortgage, the dental insurance and the electric tin opener; instead theirs is a blurry existence of exhilarating highs, crushing lows and the never-ending quest for the next hit. They are mates with the psychotic Begbie (a maniacal Robert Carlyle) and clean-living Tommy (Kevin McKidd), who eventually succumbs to the lure of heroin. Renton decides he wants to go clean, knowing that in order to do so he must cut loose from his surroundings and ultimately from his friends too.
Since 1996, many films have been dubbed 'the new Trainspotting'; it has become a byword for hip, edgy British cinema. Danny Boyle did for us what Tarantino did for American cinema in the mid nineties. We know now, of course, that Boyle went on to become the darling of the 2009 Oscars, a seemingly impossible scenario ten years ago. Trainspotting caused a ripple of unease, branded as a glorification of drug culture. In fact, the film depicts both the lure of oblivion and the destruction that addiction brings without judgement, without flinching and without glorification.
Danny Boyle attributes the success and enduring appeal of the film to perfect casting. He could be right. It's an ensemble effort in which every single actor delivers an exceptional performance, a pretty rare occurrence. It launched the careers of those involved, particularly McGregor's, but also Kelly Macdonald's. She was unknown before Trainspotting but has since quietly established herself as a first-rate actress, culminating in a BAFTA nomination for her performance in No Country For Old Men.
Trainspotting has weathered well. It was deservedly voted number ten in the British Film Institute's top 100 British films, and proved that it was more than just a 'Cool Britannia' fad. It seems just as fresh and relevant now as it always did. Oddly, the soundtrack, which contributed so much to the edgy tone of the film, is the thing that ages it most. Blur, Pulp, Elastica and most of all Underworld, all root Trainspotting firmly in the 1990s.
So what became of Renton, Sick Boy, Begbie, Spud and Diane after the grand betrayal at the end of the film? We may one day find out – rumours of a sequel continue to circulate.
ExtrasThe presentation of the DVD menu is predictable though nicely executed – choose scenes, choose setup etc. As it was made before DVD extras were factored into filming, the extras on this disc are thin on the ground. But there is a retrospective 'Memories of Trainspotting' feature which includes interviews with many of the key players in the making of the film.
Producer Andrew Macdonald introduced Boyle to Irvine Welsh's novel and they enlisted John Hodge to write the screenplay. Following the success of Shallow Grave, Ewan McGregor quickly signed up. From the interviews you get a sense of what an exciting project it was to be a part of, how they all had a sense that they were part of something significant. Not so for Ewen Bremner however, who does not disguise the fact that he was disappointed to be offered the part of Spud after playing Renton in the stage adaptation – Bremner considered McGregor to be too clean cut, describing the whole project as a "designer version of the book".
Robert Carlyle makes an entertaining interviewee, revealing his hypothesis that Begbie has homosexual leanings. Ewan McGregor seems confused by every question he is asked, Kelly Macdonald is endearing and humble, while it's clear to see how Danny Boyle's vivacious enthusiasm would have infected the cast and crew. They discuss the process of making the film, its reception on release and its enduring appeal. Significantly, none of them rule out the possibility of a sequel…
Film:
Disc:
Trainspotting is out now.