Features
'Tracking Softly' and Writing Films Off Before Release
Mission: Impossible - Rogue Nation is the latest film to be 'tracking softly.' But why are we so keen to lambaste films we've not seen?
And so here we go again. We're two weeks away from the release of a blockbuster movie, and the dreaded term "tracking softly" has reared its head. This time, it's apparently the upcoming Mission: Impossible – Rogue Nation that's reportedly set for a lower than expected opening weekend when it arrives in cinemas at the end of July. Not withstanding the fact that very few people have seen the film yet (and early reactions from those that have are very positive), and that box office success is rarely determined by American takings only, it's still an indicative state of where we are with big movies right now.
Let's do the factual basics first though.
When a film is said to be 'tracking softly,' it means that its expected box office opening weekend isn't in line with initial projections. In the case of Mission: Impossible – Rogue Nation, Variety is reporting that the film is set for an opening weekend of some $40 million in the U.S., "according to pre-release tracking." Were that to happen, that'd be less cash than the first three Mission: Impossible films generated in their respective opening weekends in the U.S., although more than Mission: Impossible – Ghost Protocol.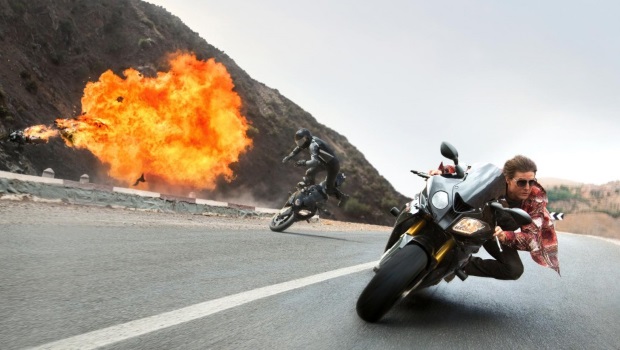 Studios keenly monitor the anticipation and "buzz" leading up to the release of their films of course, and tend to tailor the marketing of their movie as a result of just how aware people are of it. If pre-release tracking suggests problems, then a bunch more TV spots may be ordered, or clips released, or gimmicks unleashed. Anything to put the film in question at the front of people's minds. There is a clear marketing purpose to analysing how interested people are in a film ahead of release.
However, more and more, it feels like "tracking softly" is being used as a prejudgement. That punches can start being aimed in the direction of a movie, notwithstanding the fact that it hasn't been released. Sure, the source of said tracking stories tends to be fairly steady, but the subsequent reporting then has the feel a little too often of writing a movie off.
We saw this with John Carter. A full month before it was released, stories were being written already declaring it a box office disaster, and that it was going to force Disney to have to write off a whole lot of cash.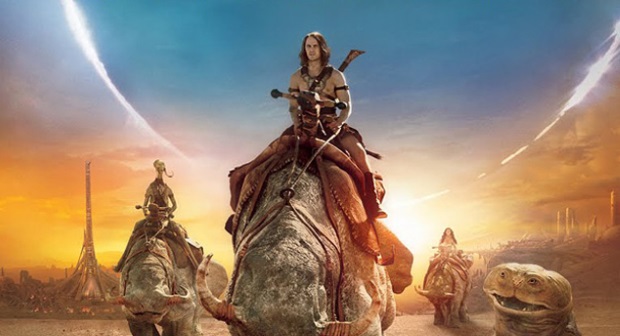 That, in part, came true, although it's often forgotten that John Carter still banked nearly $300 million worldwide (granted, that only just eclipsed its budget). Still: daggers were being drawn, and the film wasn't even out. Now, "tracking soft" has been applied to films that aren't going to bring in a $100 million-plus opening weekend – Tomorrowland, Edge Of Tomorrow, Jack The Giant Slayer, The Help, Silver Linings Playbook, to give some examples – and it feels like the knives are being sharpened early.
We're already in a movie culture where there's an obsession over the opening weekend where a film that could have taken a decade to make can be damned or made in three days at the box office. Not even that, in fact: after one day on release, studios have a fair, and usually quite accurate, projection of how a film's initial cinema run will play out. No matter if it goes on to be somebody's favourite movie, or as with the likes of Pitch Perfect, The Bourne Identity, and Austin Powers, it ignites when it gets to home format. That's not as fun a headline to write. "MOVIE STUDIO HAS BIG BOX OFFICE BOMB ON ITS HANDS" gets more clicks.

Variety – without sensation, to be fair – reports on Mission: Impossible 5's box office projections.
Kevin Smith once argued that audiences shouldn't worry about the box office of a film and that instead, we should just enjoy the movie. I agree with him to a point. Where I differ is that hardened movie fans know that the box office determines what films we'll be watching in two to three years' time. We wouldn't be having cinematic universes if it wasn't for The Avengers hitting big. We wouldn't be having so many R-rated comedies had they not kept delivering at the box office. And if you're wondering why there are so few big Westerns around, it's because the last couple didn't make enough money.
The problem, though, is the rush to judge even before a dollar has made its way to the tills. In that list of films above that were deemed "tracking soft," it doesn't actually mean a flop. In the case of Silver Linings Playbook and The Help, the release strategy was altered slightly to factor into a slower release, to help grow word of mouth. Both movies got Oscar attention, both grossed over $100 million at the U.S. box office alone.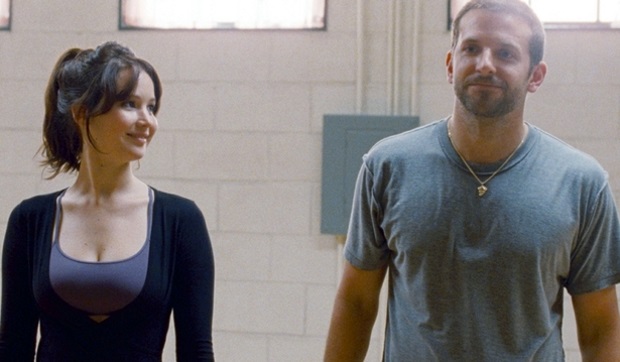 An even better example? How about J.J. Abrams' Super 8? In the run up to its release, the dreaded "tracking soft" button was activated, and the expectation was that Paramount would change its marketing approach and reveal a few more of the film's secrets. But it didn't. It held its nerve, and was rewarded with $260 million at the global box office, half of which came in the U.S. All for a $50 million blockbuster with no star name.
Fast forward to this year, and Terminator: Genisys' release. The tracking for the fifth Terminator film was said to be soft, and Paramount threw everything at promoting the movie. That involved a trailer that gave a key spoiler away – much to the disappointment of director Alan Taylor – to releasing an endorsement from James Cameron, much to the disappointment of Arnold Schwarzenegger.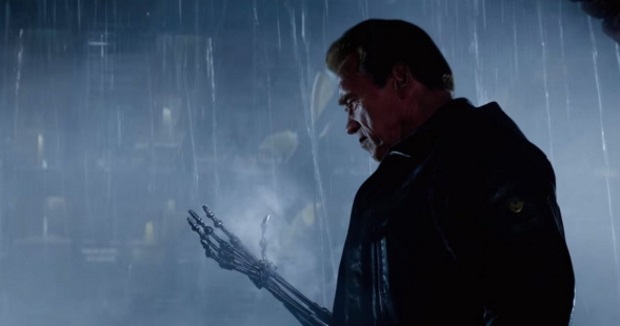 It's naive to think that box office tracking should play no part in the release of a blockbuster movie – each one is a nine-figure business in its own right, after all. The reporting could use some work, though. It's the disappointing side of a growing obsession with box office numbers as a measure of a film's success.
I don't think it'd be a loss if box office tracking numbers stayed beyond closed doors personally, and we saved analysis of cinema takings to the point where people are going to see the film concerned. Where there are solid facts to work with. Instead, it's seemingly a race to see who can write a big film off first, and then potentially jump on its corpse if it does subsequently fail to catch the public's interest.
The irony in the case of Mission: Impossible – Rogue Nation is that its tracking suggests that it'll outgross the opening weekend for Mission: Impossible – Ghost Protocol. But guess which Mission: Impossible film went on to be the most commercially successful one of them all? Yep, Ghost Protocol. Following a $29 million opening weekend in the U.S. (admittedly after a limited release the week before), the movie held its audience for several weeks, winding up with over $200 million in America, and just shy of $700 million worldwide. It's Tom Cruise's biggest grossing film ever at the box office.
Given that Rogue Nation will play over August, where the competition – Fantastic Four aside – is fairly light, Paramount might just be hoping that it enjoys just the same kind of "soft tracking" that Ghost Protocol did…