News
Toy Story 4: what can we expect?
Can the post-Toy Story 3 shorts tell us anything about the upcoming director of Pixar's Toy Story 4?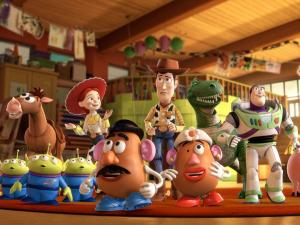 This article contains spoilers for Toy Story 3.
It seems to have become surprisingly tough to keep an open mind about Toy Story 4. Pixar have a mostly excellent track record in these things, especially when it comes to the Toy Story series. We struggle to think of a more consistently brilliant trilogy of films, so why were so many upset about the very real possibility of a fourth, also brilliant instalment, when it was announced last year?
Although some would cite the Cars films, or the impossible and yet still disappointing expectation that Monsters University would live up to Monsters Inc, it doesn't come down to anything so jaded. In all of the ways that Toy Story 3 is an excellent film, it's mostly because it feels like a near unimprovable conclusion to the series.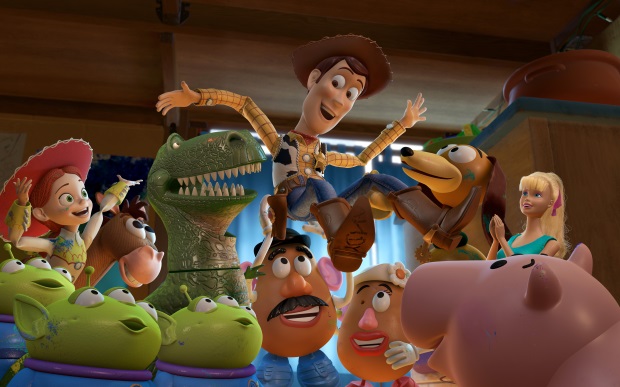 After escaping from accidental donation to the Sunnyside Day Care centre, Woody, Buzz and the gang manage to get home to Andy, just in time to be given to a younger girl called Bonnie before he goes away to college. "So long, partner", Woody says as the toys watch their owner drive away for (sob, gulp) the last time.
Any viewer who was roughly the same age as Andy in the third film will have grown up right alongside him, watching these films. The characters are to Pixar what Mickey Mouse and friends are to Disney.
Therefore it made lots of sense that the studio would continue to make shorts about the characters and close the book on the feature film side of things. As Toy Story 3 director Lee Unkrich announced at the time, "We're going to keep them alive, they're not going away forever."
Now we know that Toy Story 4 is pencilled in for 2017, with John Lasseter and co getting very excited about the story they've dreamt up, it's interesting to see how the shorts and specials have explored supporting characters and different aspects of being a toy in this world. But does this give us any indication of what to expect from the fourth feature?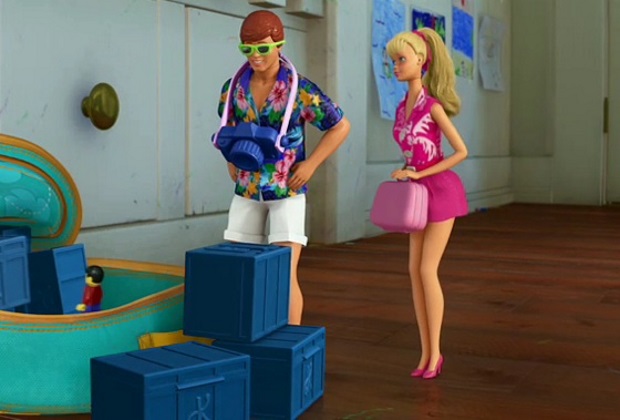 A year after they bade farewell, the toys were back on screen in the first of a series of three Toy Story Toons. Hawaiian Vacation screened in front of Cars 2 in cinemas, which immediately made it the most enjoyable part of that particular cinema visit for anyone over the age of 10.
This one is largely just a good excuse to see more of Michael Keaton's Ken, one of the surprise highlights of the third instalment, as he and Barbie try to stow away in Bonnie's backpack for her family's weekend trip to Hawaii. When they're left behind, the other toys rally to try and create a Hawaiian experience for the pair in Bonnie's room.
Small Fry, the funniest of the shorts so far, made its debut in front of Disney's The Muppets. The characters are constantly getting lost throughout the films, but this one finds Buzz mistakenly left at a fast food restaurant and attending a support group meeting for kids' meal toys with abandonment issues. Meanwhile, a hyper kids' meal toy version of Buzz takes his place in Bonnie's room.
The third short, Partysaurus Rex, was a bit of a sweetener to Pixar's 3D re-releases (it preceded Finding Nemo 3D in cinemas in 2012 and is currently only available on the 3D Blu-ray of Monsters Inc.) but also brought a beloved supporting character to the fore for the first time.
Two TV specials have followed- the spooky Toy Story Of Terror and the hilarious Christmas special that aired on Sky Movies recently, Toy Story That Time Forgot. They are longer than the previous shorts, but not quite long enough to fully explore a story as the three features have. However, they certainly show that Pixar has no shortage of ideas when it comes to the ever-expanding cast.
One character we'd love to see return is Combat Carl from Toy Story Of Terror. Having previously been seen getting blown up with a firework by 'bad' but creative kid Sid in the very first Toy Story, Jessie ran into Carl (voiced brilliantly by Carl Weathers) during the Psycho spoof at a motel where the unscrupulous owner was stealing toys from guests for online auction.
Likewise, the Battlesaurs were a terrific addition in the most recent special. Led by Kevin McKidd's Reptillus Maximus, they had their own huge playsets and even a kick-ass Saturday morning cartoon theme song. (All together now- "Battlesaurs! Battlesaurs! Battlesaaaaaaurs!" *electric guitar noise*)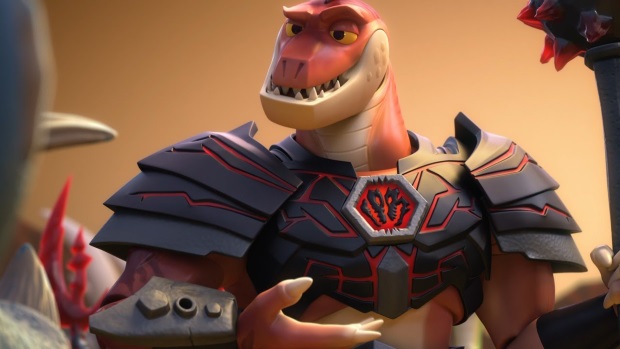 Writer-director Angus MacLane fleshed out the most implausibly massive complete set of figures by going back to the first film's conceit – that certain toys are manufactured to be delusional enough that they believe they're real. In this case, that led to much more violent behaviour than we've seen before with the weirdly funny spectacle of a gladiatorial death-match.
We saw how LEGO, Transformers and even Pez dispensers behave when their owners aren't around in Toy Story Of Terror alone – only the limits of Pixar's imagination can keep them from going even further with that in the future. The cast of Small Fry were especially enjoyable, with a menagerie of sight gags such as Ghost Burger, Tae-Kwon Doe and Funky Monk, plus a cheeky nod to 1981's Condorman.
Given this, we can probably expect Toy Story 4 to bring in even more new characters – the third instalment introduced a whole bunch of them when the action was transplanted to the Sunnyside Daycare Centre. Moreover, judging by the way in which post-Toy Story 3 instalments have focused on characters who didn't really get centre stage in the series proper, like Barbie, Ken, Rex, Jessie and Trixie, maybe that's what the next feature has in store too.
But what of the story? All that has been teased so far is that it will be a love story. Just like Toy Story 3's prison break, that means a genre that we haven't really seen the series tackle before. That could mean that Barbie and Ken are back, or that we're going to see a Before Midnight style drop-in on Mrs Potato Head, but perhaps Toy Story That Time Forgot points elsewhere.
In that one, we meet a kid called Mason, who gets all those Battlesaurs for Christmas. He's around the same age as Bonnie, but then the characters in these films have always aged in the gaps between films, with Andy getting to college age in the decade between the second and third movies. By 2017, it could well be about those two kids having grown up together, which is an angle that we haven't seen explored in Toy Story before; it could well involve Woody and the gang playing matchmaker to the two kids.
It's only speculation at this point, because the trilogy as it stands forms one complete arc over the course of Andy owning the toys. As many have observed, the metaphor of kids outgrowing their toys and not wanting to play with them anymore is one that gets parents with kids of a certain age sniffling. The end of that arc is part of why Toy Story 3 feels so much like a finale.
However, the shorts have worked well as a continuation of the universe that has been set up, and if nothing else, they suggest that there's more than enough inspiration for a fourth Toy Story movie. Whatever you think of their other franchises, Toy Story is Pixar's gold standard and there's no reason to fear they'll sully that now.