News
Toxic Avenger Franchise Lands at Legendary
It looks like we might be headed for a Toxic Avenger reboot.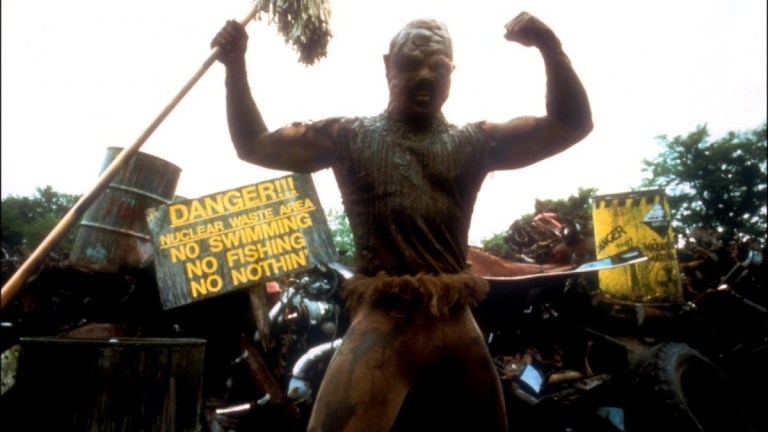 Somehow, against all odds, nobody has managed to reboot The Toxic Avenger yet. Oh, there have been attempts. In 2013, Arnold Schwarzenegger was attached to join a Toxic Avenger reboot where he would play Toxie's heroic coach, "The Exterminator." Thankfully, that never happened.  More recently, Sausage Party director Conrad Vernon was working with writers Mike Arnold and Chris Poole (who were working off the Steve Pink/DC Mitchell draft that Arnie had been involved with) on another attempt to bring the character back to the big screen.
It would appear that all previous reboots have dissolved like so much flesh in a barrel of radioactive waste, though. Legendary Pictures has picked up the rights to The Toxic Avenger franchise, so it's inevitable that we're going to see a new movie sooner or later. Maybe. After all, Toxie has been remarkably resistant to resurrection.
For those not in the know, the Toxic Avenger is "a hideously deformed superhero of superhuman size and strength" and sometimes billed as "the first superhero from New Jersey." Basically, Melvin Ferd is a janitor in a health club who falls into a vat of toxic waste and becomes, well…"a hideously deformed superhero of superhuman size and strength." He starred in four remarkable gross-out affairs from Troma Films, an animated series with an environmental theme (look, it was the '90s) called Toxic Crusaders (toldja…'90s), a toy line (the '90s were weird, yo), and a slightly better than you might think Marvel Comics series. You can learn more about the four core Troma Toxic Avenger movies right here…if you dare.
Toxic Avenger godfather Lloyd Kaufman and Michael Herz will executive produce whatever form the Toxic Avenger reboot takes, with Alex Garcia and Jay Ashenfelter doing the honors for Legendary. Can a big budget Toxic Avenger movie possibly work? Maybe we'll find out. But considering it has been nearly 20 years since Toxie has "graced" the screen, and that there is currently no writer or director attached to the project, I wouldn't hold my breath.