Features
Top 10 upcoming British directors
Nick salutes ten of the most promising upcoming British film directors around today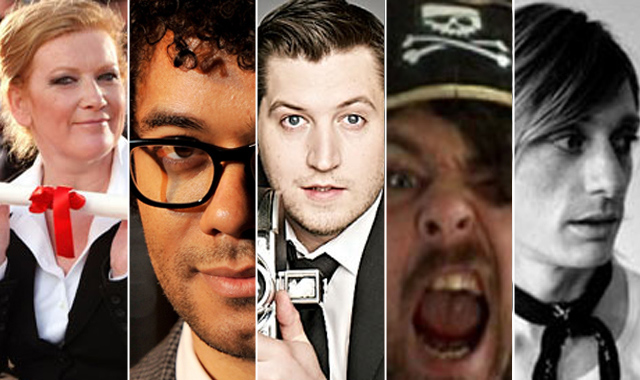 Following the demise of the Film Council, and all the doom-laden prophecies that brought, it may feel odd to think that we're seemingly on the cusp of very exciting times for the British film industry. We may no longer have a dedicated body helping get films out there, but what we do have is an abundance of incredibly talented filmmakers, all beginning to make their mark and establish themselves as serious players globally. Help is also at hand to support new talent – Pinewood Studios have launched a new initiative to fund British films, and their first project is the quite wonderful A Fantastic Fear of Everything. So with that success fresh in our minds, let's celebrate some of the British talent to look out for. It's in no particular order, and I've left off such filmmakers as Duncan Jones who have already made it, but below are ten major talents. 
Joe Cornish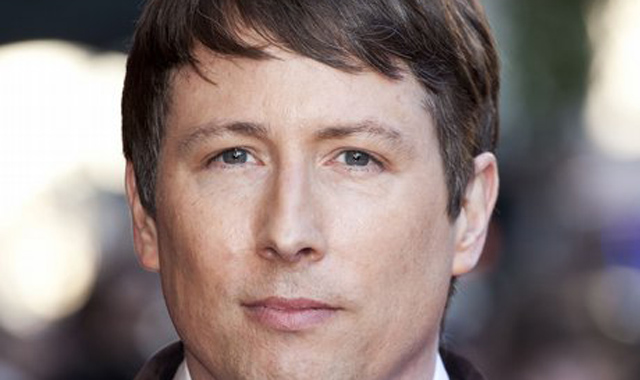 After his brilliantly enjoyable, dynamic, and entertaining film debut Attack the Block, Joe Cornish then landed on Spielberg's radar and co-wrote the screenplay for Tintin alongside Edgar Wright and Steven Moffat, firmly making him the man of the moment in Hollywood. Not bad for the former TV and radio presenter who once jokingly claimed during a Glastonbury hosting stint that some of Rolf Harris's behaviour verged on the autistic, and led to him and partner in crime Adam Buxton being removed from hosting duties… Following their massively successful stint at 6Music, Buxton has since gone onto to pursue BUG at the BFI (well worth checking out) while Cornish set to work on his film debut, the sci-fi action comedy extravaganza, Attack the Block. Although he admitted to not knowing what he was doing at first on-set, the film is clearly directed with a confident touch by a filmmaker with complete trust in his own and his cast's ability. Perhaps we shouldn't be too surprised though, as Adam Buxton himself has remarked on their toy movie remakes from The Adam and Joe Show, 'Joe's approach to the toymovies he took charge of like Toytanic and Saving Private Lion tended to be more deconstructive and straightforwardly, well, funny.'
Andrea Arnold
Only two low-budget films into her career, and already Andrea Arnold  had won prizes at Cannes and a couple of BAFTAs. A further film on, and she is sitting on the Cannes jury. The best thing is that it's totally deserved. Arnold has made two of the most incendiary socio-realism films of recent years, and in a country which due to historical, artistic and budgetary reasons specialises in this genre, that's no mean feat. Arnold's work, Red Road and Fishtank, are already must-watch mini-classics, and Arnold herself has played a large part in helping the rise of the mighty Fassbender, whose turn in Fishtank firmly established his already formidable acting chops and versatility.  Some might say she's hardly upcoming, but I firmly believe Arnold's best work is yet to come – her adaptation of Wuthering  Heights hinted at what she could achieve later on. Not bad considering this is her second career too – Andrea Arnold began in TV dancing on Top of the Pops before graduating to become a children's TV presenter. Readers of a certain age may remember her stint on Saturday morning show No. 73 alongside Neil Buchanan and Sandi Toksvig…
Richard Ayoade
Quite rightly hyped following his 2010 debut Submarine, Richard Ayoade is the other star of The IT Crowd that might just take Hollywood by storm, although for his directorial prowess rather than his leading man charm. Part of the recent wave of comedy talents-turned-filmmakers, Ayoade knocked it out of the park with his whimsical coming-of-age tale sound-tracked by The Arctic Monkeys' frontman Alex Turner. Ayoade's adaptation of Joe Dunthorne's novel was accomplished, sweet, well-acted and technically masterful – just take note of the use of colour palette throughout to tell the audience about each character, and then inform of them of changes. Ayoade is of course no stranger to working behind the scenes, directing music videos for The Arctic Monkeys, Vampire Weekend, and Kasabian among others, as well as creating the legendary Garth Marenghi's Darkplace alongside Matthew Holness. Anyone in any doubt of Ayodae's film geek credentials merely needs to see the love and depth of knowledge apparent in the show. His next film, The Double, features Jesse Eisenberg as a man driven insane by his doppelganger, and should be a highlight of this year.
Tom Kingsley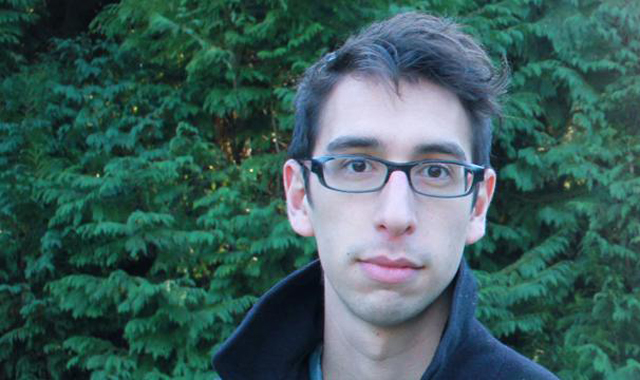 I'm going to get the shocking part out of the way right now. Tom Kingsley is a mere 26 years old. Yep, I know… He's also the co-director (with similarly youthful actor/director Will Sharpe) of one of the most exciting British films of last year, the critically adored but pretty much impossible to see Black Pond, which garnered him award nominations galore, including a BAFTA nod for Outstanding British Debut. Teaming together the controversial Chris Langham and the brilliant Simon Amstell, the film told the darkly comic tale of a family accused of murder. Kinglsey himself, alongside Sharpe (and also Richard Ayoade) is a Cambridge graduate and more importantly a member of the famous Footlights revue group. Pretty much a fast-track into the upper echelons of the creative industries, being a Footlights member is the de facto training ground for young British talent. Following this, Kingsley was taken on at a Soho production company on the back of his short film work, and went on to direct music videos for artists such as Fatboy Slim. It was after the success of their short film Cockroach that Sharpe and Kingsley decided to make the plunge into feature films, and the result was the £25,000 Black Pond. A incredibly bright future indeed beckons for this young talent.
Crispian Mills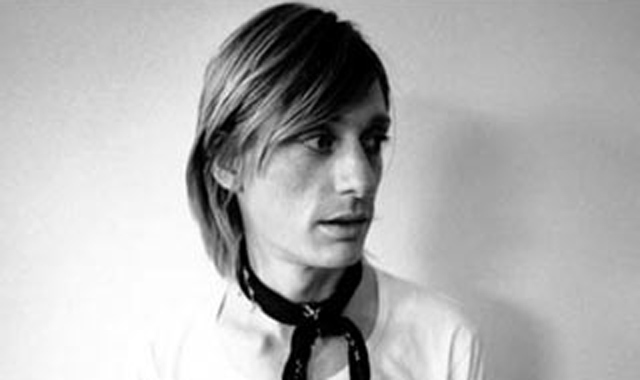 Yep. That Crispian Mills. As in Kula Shaker frontman Crispian Mills. Rock star turned debut director with his film A Fantastic Fear of Everything, it seems that Mills may have found his true calling after all. Working with fellow debut director Chris Hopewell, A Fantastic Fear of Everything is an assured first film, with an absolutely blinding first half (it doesn't quite keep up the quality the whole way, but it's a definite treat throughout) which makes you forget that this could easily be portrayed as a musician having a laugh and making a film because they can. Instead what you have is someone who understands the language of film, and how to get the best out of his cast and crew while putting a personal spin on the material. While Crispian Mills comes from a theatrical family (his mother is Hayley Mills), it's no easy thing to take on the responsibility of a film set and get a watchable, let alone enjoyable, product out of it.
Gareth Evans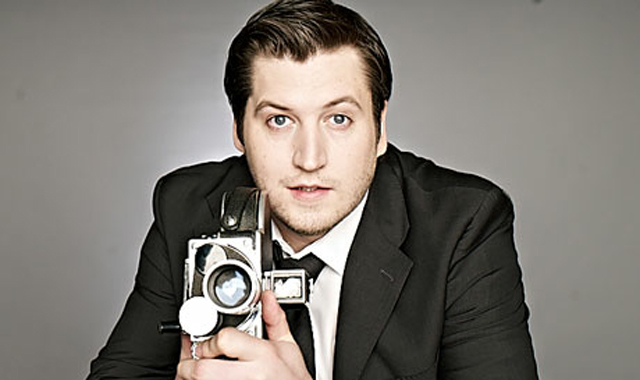 Anyone who has seen The Raid will probably be desperately seeking Evans' earlier films, anticipating what he's going to do next, or wondering who the hell he is, and why a Welshman has made one of the finest Asian action films of the last ten years. Actually scratch that, one of the finest action films of the last ten years full stop. Gareth Evans has quite the story too, graduating with a degree in Media Technology and an MA in scriptwriting from Glamorgan and the Cardiff School of Creative & Cultural Industries respectively, Evans plied his trade making educational films (with one self-funded film, Footsteps) before moving to Indonesia to break out of the 9-5 monotony his life had become. Originally there for six months to make a documentary about the martial art Pencak Silat, he fell in love with the culture and the country, and moved there permanently to be part of the burgeoning Indonesian film industry. After discovering martial artist Iko Uwais, the pair decided to make films together – the second of which is The Raid. It's a hyper-real balletic beauty of an action film, and one which you will literally applaud, and marks Evans as one of the brightest talents to emerge in the action film world.
Ben Wheatley
Of the varied range of directors on this list, I think Wheatley is one of the most interesting – I loved his debut feature Down Terrace, but unlike the vast majority of critics (and audiences) wasn't that impressed by his follow-up Kill List. However, what is undeniable is that it's impossible to pin this man down to one genre, let alone a uniform style – Wheatley is an unorthodox filmmaker who could probably turn his hand to anything he wanted to, and make it interesting (if not entirely satisfying!) Two thirds of Kill List is incredibly taut and claustrophobic, not to mention intriguing and brutal, but the ending left many unmoved. His next film, dark comedy Sightseers, recently premiered at Cannes to a very warm reception. Wheatley himself is almost the opposite of the Footlights brigade. An Essex lad from Billericay, he gained prominence due to his internet viral sensations, including the oft-viewed Cunning Stunt. This soon brought mainstream work to his door, leading to work directing BBC comedies such as Time Trumpet before his leap into the unknown and the critical success of Down Terrace, before making a splash with Kill List last year.
Gareth Edwards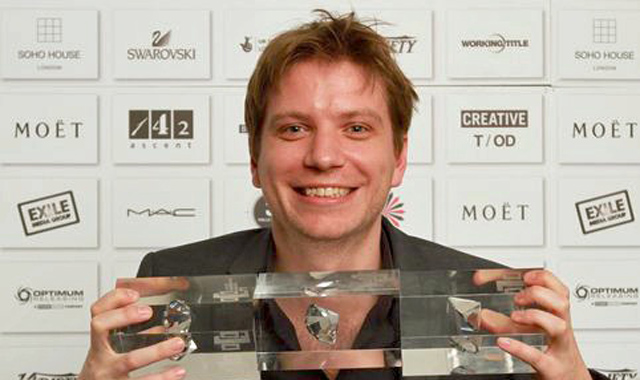 With only one film under his belt, it might seem strange that our second Gareth is perhaps the most established director on this list. Yet when that film was the low-budget indie road trip with incredible special effects movie Monsters, then it's easy to see why. Monsters was shot guerrilla style in Central America, with a ton of encouraged improvisational acting from his leads, and then Edwards spent a lot of alone time in his bedroom on After Effects creating a completely believable sci-fi world for them to live in. It was a staggering achievement and considering the amount of things that could have gone wrong (not including a lack of script or crew) the fact that a watchable film emerged is a triumph. The fact that is far more than a watchable film and for many was one of their films of the year is nothing short of sensational. Quite rightly he's been handed the keys to the kingdom by Hollywood and put in charge of the Godzilla reboot. Not bad for a guy who four years ago entered Sci-Fi London, a film competition where you have to make a film in 48 hours!
Paddy Considine
Some people aren't content with being amazing at one thing. Being an acclaimed actor and frequent collaborator with Shane Meadows obviously didn't keep Paddy Considine busy enough. So he also decided to try his hand as music, screen-writing and directing. As you do. Luckily for us, he made something very special indeed, with 2011's Tyrannosaur. Based on his earlier short film Dog Altogether, Tyrannosaur is a powerful, harrowing and excellent piece of filmmaking from the heart, and one which should have seen Olivia Colman make a clean sweep of every acting award going, but shamefully left her ignored. Still, if Considine can coax a performance of that magnitude from a lead in his first time behind the camera, I can't wait to see what he does next. He's one of my favourite actors, with a broad range of talent and a brilliant disdain for the limelight you can't help but admire, but that fact I would rather he directs more is testament to his potential.
Eran Creevy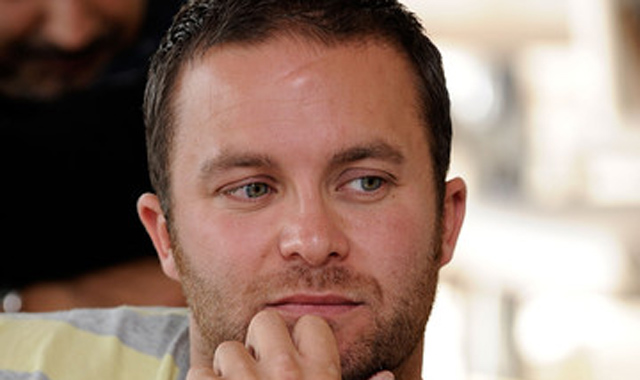 How to make it in the film industry? Step 1, 'blag' your way onto the set of Matthew Vaughn's debut Layer Cake as a runner. Step 2, impress enough that you get to be assistant director on several more British films. Step 3, write and direct the acclaimed film Shifty and get the brilliant Riz Ahmed to be your lead in it. Simple. Creevy actually more than justified his rapid ascent to the director's chair with his thrilling portrayal of urban London, and the dangers of the drug trade. Funded by Film London's Microwave scheme, it was shot in a mere 18 days, and mixed first time acting talent with seasoned pros such as Jason Flemyng, and struck a chord with many due to its realistic nature (based heavily on Creevy's own youthful experiences). Following his first brush with film, Creevy honed his directing trade with music videos and commercials, before unleashing Shifty. His efforts have since been rewarded with Ridley Scott producing his next film, Welcome to the Punch, due for release later this year.
Follow our Twitter feed for faster news and bad jokes right here. And be our Facebook chum here