Features
Top 10 underrated performances of 2010
As 2010 draws to a close, we celebrate the year's 10 most underrated performances...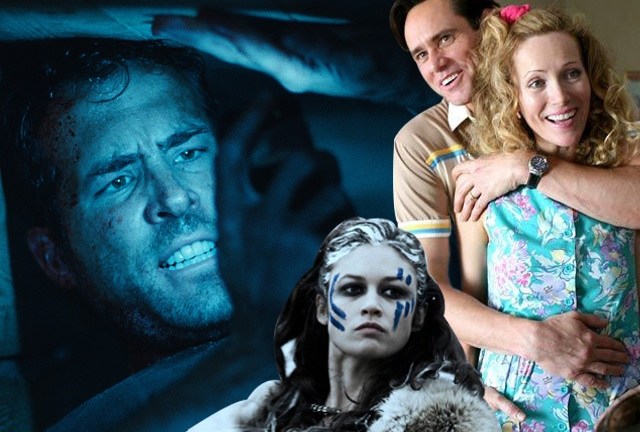 As we head into awards season, the likes of Colin Firth and Helena Bonham Carter are hotly tipped to pick up nominations at the very least, if not actual gongs for their acting in The King's Speech. Christian Bale made a big old physical transformation for The Fighter, as did Natalie Portman for Black Swan. But those two films won't come out until 2011 in the UK, and nor will The King's Speech.
The tendency is to award stuff that comes out at the very end of the year, and so a lot of good performances earlier in the movie calendar are forgotten. Most of these actors didn't undergo gruelling physical transformations or star in the kind of film that Oscar likes to reward. They were just good. Maybe not Oscar good, but they were undervalued, either in reviews or just within the films in which they played.
Here are ten performances you haven't been thinking about all that much in 2010.Jim Carrey – I Love You Phillip Morris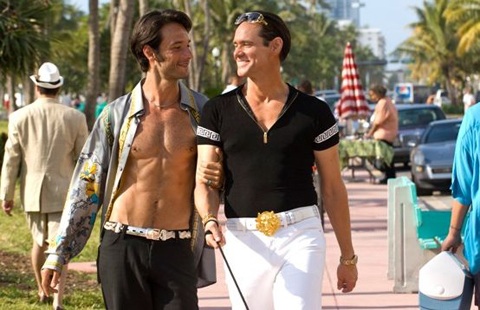 I Love You Phillip Morris was sitting on the shelf for a good while before it was released in the UK back in March, and it's only just made its Stateside debut this month. Whether there's a stigma against the film's subject matter or not, I've been saying since I saw the film that Carrey does a fantastic job as the homosexual family man who becomes a conman to pay for his extravagant lifestyle after coming out.
The film goes to pains to remind you that this is based on the true story of Steven Russell, but even if it weren't, Jim Carrey sells the hell out of the character. He sinks to hideous depths to get what he wants, but he's so good at getting it that he's a riveting character. More than that, it sells the romance angle with his titular soul mate Phillip Morris – you root for their relationship even in spite of Steven being a total bastard.
Jackie Chan – The Karate Kid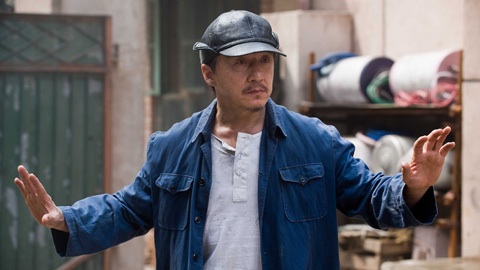 To many fans of the original, it does not exist in this dojo, but the remake of The Karate Kid seemed to win most people over. The reason for this was obviously Jaden Smith, compounded by his totally suitable collaboration with Justin Bieber over the end credits. Sarcasm on, sarcasm off. Nope, for me at least, it was because of everybody's favourite martial artist/actor, Jackie Chan.
What's happened over time is that he's become a better actor in the English language – as good as he is in his native language, in fact. In The Karate Kid, he was the only point I could connect with, bringing the pathos as well as the slapstick we love him for. If I had to be beaten up by a movie star, I'd like it to be Jackie Chan. It would still hurt, but at least it would be more fun than being mashed to bits by Stone Cold Steve Austin or Jason Statham.
Clark Duke – Kick-Ass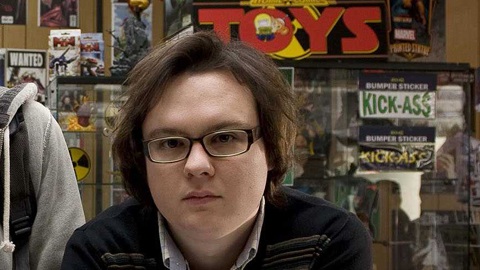 Not Aaron Johnson, or Nicolas Cage, or Chloe Moretz, or Mark Strong or Christopher Mintz-Plasse or even Jason Flemyng. Don't get me wrong, they were all excellent in what was one of the year's best films, by my reckoning. But no, I'm talking about Dave Lizewski's buddy Marty, played by Clark Duke. I saw this film four times in cinemas and of everyone, Marty consistently got laughs every single time he was on-screen.
I firmly believe that Clark Duke is one of the most exciting young actors working in comedy today. Outwardly, he's pretty harmless and, well, round, but the guy is really, really funny. In Kick-Ass he steals several scenes with his comic timing, getting laughs even without saying a word at a peak in the tension of the main plot. He also gives great comedy performances in Hot Tub Time Machine and the somewhat-underrated but terribly-named Sex Drive, and here's hoping his star continues to rise in 2011.
Patrick Fabian – The Last Exorcism
To me, he's this year's Sharlto Copley in District 9, in how his awesomeness totally blind-sided me. Why have so few critics picked out this performance? Fabian plays the man who's looking to expose professional exorcism as the modern day answer to snake oil salesmanship that it is, and he plays a character who's lost his faith brilliantly. It makes it all the more effective when he's faced with a real possession.
I don't rate the ending of the film as badly as everybody else seems to, especially as I think people focus on the wrong part of that final twist. Ambiguity is an ending that worked for Inception, but I don't think it would have made a fitting conclusion where so much of the film was ambiguous already. Either way, Patrick Fabian gives one of the finest horror movie performances in recent memory, and not one that should be overlooked because of the type of film it appears in.
Olga Kurylenko – Centurion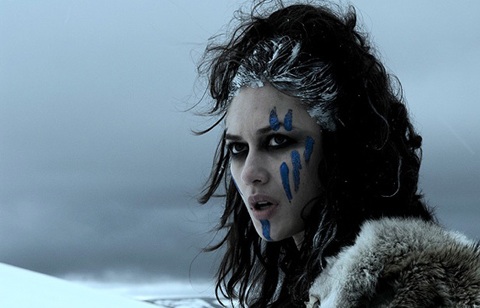 Neil Marshall took the Magnificent Seven approach in casting a fine ensemble of great actors as his straggling Ninth Legion survivors. Michael Fassbender continued to lend his talents to less obvious fare than most of his calibre, and there were also great shows from the likes of David Morrissey, Noel Clarke and Liam Cunningham. The problem is, they're kind of outshone by Olga Kurylenko.
As Etain, she's a character whose tongue has been cut out, and so the full range of her vocal performance is to grunt and occasionally scream bloody murder as she scythes through a troop of burly Roman soldiers. She's utterly magnetic though, and clearly the most important person on screen whenever she turns up. Not bad for someone who doesn't say a word.
Kayvan Novak – Four Lions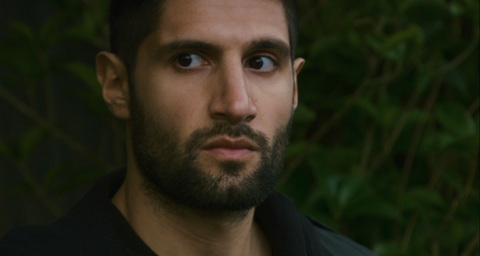 It's difficult to hate a suicide bomber who just wants to jump the queue to get on the Rubber Dinghy Rapids. As the clueless Waj, the part-time Fone/Facejacker is one of the very best things about Chris Morris' poignant satire. Novak is part of the reason why Morris pulls off the risky act of humanising terrorists.
His naivety as he blindly succumbs to the whims and zealotry of his mates is one of the more affecting parts of the film, but his idiocy is also very funny at points. He clutches The Camel Who Went To Mosque, the only book he's ever started, and picks on targets like Mini Babybel. Novak brings it to life in a way that makes you glad you're laughing, because otherwise you might be crying.
Alison Pill – Scott Pilgrim Vs The World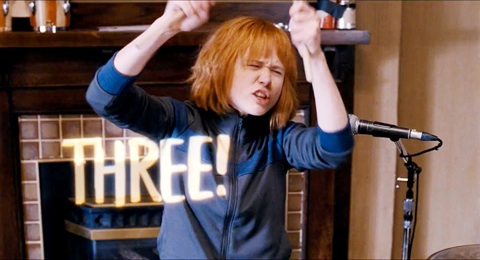 As with certain players in Inception, it can be seen that actors who do a great job in an ensemble piece don't get as much notice, because not one of them is bigger than the movie as a whole. Take Alison Pill for instance. Even in those reviews that did take time to praise the supporting players within Michael Cera's OTT monomyth focused on Kieran Culkin's Wallace Wells or Ellen Wong's Knives Chow, or Brandon Routh's Todd Ingram.
Allison Pill plays Kim Pine, a character who suffers for most of her back story from the comics having been cut out of the film. A necessary cut when you're condensing six books down into one film, but she's more than capable of picking up the slack. Whether screaming Sex Bob-Omb's battle-cry or giving a well-timed death stare across a room, Kim is an electric presence in a film that's chock full of villains who explode into coins. Bravo.
Ryan Reynolds – Buried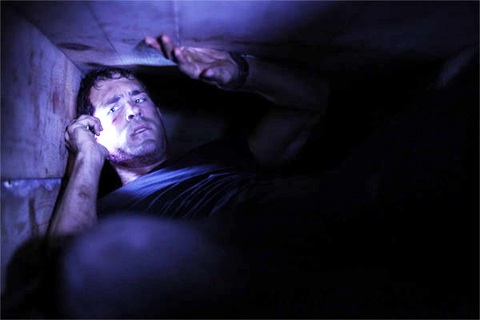 It's an odd choice, this one. When Buried came out, much of the acclaim was around Ryan Reynolds' acting, mostly because he's the only actor we see on-screen in the entire duration of the film. And rightly so. He's brilliant, making you want to stay with him even in a meticulously constructed claustrophobic nightmare setting that you're dying to get out of.
So why 'underrated'? Well if Patrick Fabian is this year's Sharlto Copley to me, Reynolds is this year's Sam Rockwell. That's because I reckon Sam Rockwell should have won the Oscar for Best Actor earlier this year. Instead, he didn't even get a nomination. So I mean it in the nicest way possible when I say that Reynolds gave a performance so good that the Academy are bound to ignore it, especially with James Franco doing a similar 'I'm trapped' turn in 127 Hours.Emily Watson – Cemetery Junction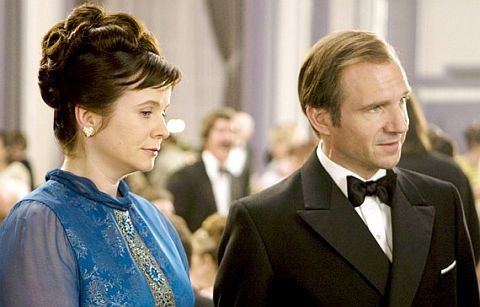 She was one of the more universally lauded parts of this rather more serious outing for Ricky Gervais and Stephen Merchant, but the film happens to be one of the more underrated efforts of the year, so she gets a special mention. Emily Watson is just tremendous in this, and I struggle to think of another film where she's as good as she is here.
As the good wife to a misogynistic and business-addled Ralph Fiennes, she is utterly compelling. Watson's not in the film all that much, but she always leaves a huge impression when she wistfully leaves a cup of tea at her husband's side. Her character is so much of what our bright young heroes dread becoming – repressed and downtrodden by society's expectations – but Watson is absolutely magnificent.
Forest Whitaker – Repo Men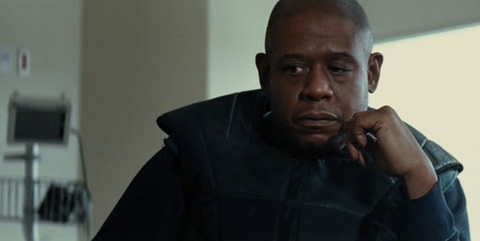 How many actors have won an Oscar in the last decade and then continued to up their game? To be slightly more specific, what was the last good Halle Berry film you saw? Whitaker won for playing Idi Amin in The Last King Of Scotland, but didn't let it go to his head. In Repo Men, he's Jude Law's sidekick turned pursuer, and he comes across here as a gleeful mix of the doggedly loyal Danny Butterman from Hot Fuzz and the bat-shit crazy Bennett from Commando.
You could be forgiven if you forgot this one, as it's part of a distinctly sub-par action flick that blatantly rips off the ending of a certain Terry Gilliam film. A Terry Gilliam film that's approximately a million and one times better than this, no less. Still, Whitaker's turn is what will make it worth a watch if you ever spot it rattling around on Sky Movies or after the News at Ten on ITV somewhere down the line.
I for one was frustrated to see that these performances didn't get more kudos, so it must be maddening to see if I missed out any performances that you particularly hoped to see in an article called 10 underrated performances of 2010.
If you want to advocate an undervalued player, leave your suggestions in the comments! Let's see if we can't get them an award nomination of some kind…
Follow Den Of Geek on Twitter right here.