Features
Top 10 TV stars we'd like to see more of on the big screen
They light up the small screen, but have seen relatively little exposure in the movies. Here's James' of TV stars we'd love to see on the big screen…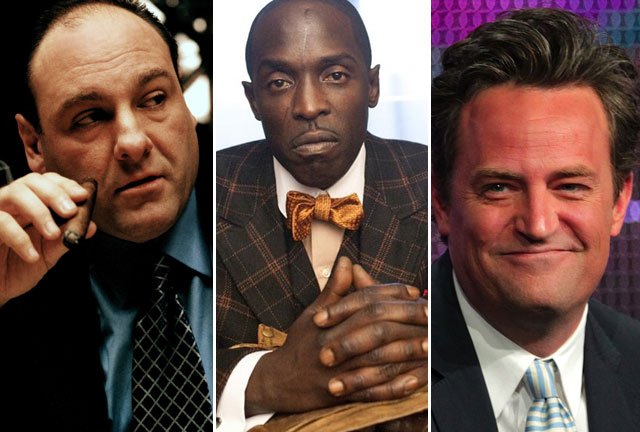 Straddling the fine line between success and failure in Hollywood is like walking a tightrope of future career persecution and retrospective judgement.
Success on the TV screen is not always amply rewarded with a success on the big screen. There are a few ways to make the cut – reinvent your career through TV (Keifer Sutherland style), take the path less trodden with a series of slow-burning support roles (JK Simmons) or have a huge hit on TV simply too large to ignore (Ricky Gervais).
Hollywood is a bit like an elitist private members club – once you're in, you're in, but cracking it has proven far too difficult for this list of talented actors in the past. We, the people, want more of them. So, without further ado…
Bradley Whitford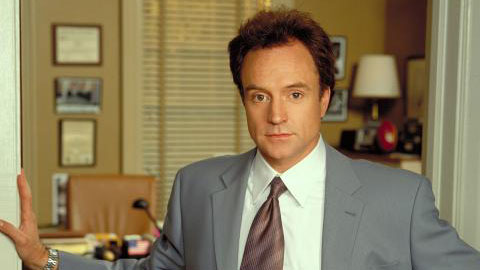 While The West Wing was originally part-conceived and created as a vehicle to re-launch Rob Lowe's stalled Hollywood career, it was Whitford that remained the shining light and emotional centre through the show's seven seasons. The winner of three straight Emmy Awards for Outstanding Support Actor in a Drama Series for the role of Josh Lyman, Whitford's career on the big screen simply failed to take off.
Despite a key supporting role in Al Pacino's Oscar winning film Scent Of A Woman and further smaller parts in respectable fare such as The Client and Philadelphia around the mid-90s, lead roles have so far eluded him. Often miscast as a villain on the big screen, most notably in horror-show Billy Madison, Whitford's ability to cope with sharp-tongued, rapid-fire dialogue and switch seamlessly from pathos to logos is unparalleled.
Versatile, witty and charming, he's been criminally underused and simply doesn't get the recognition he deserves. You can catch him in upcoming horror flick The Cabin In The Woods, penned by none other than Buffy and Angel creator Joss Whedon, alongside Thor star Chris Hemsworth and the underrated Richard Jenkins.James Gandolfini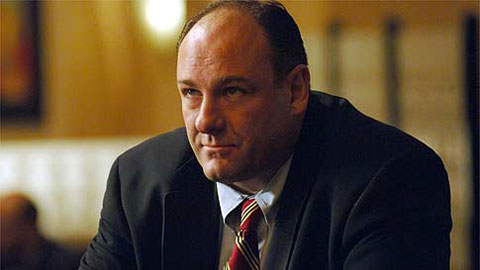 The Sopranos is one of the best TV shows ever made, mostly because of Tony Soprano. Gandolfini's complex portrayal of a New Jersey crime boss struggling to maintain control of his old-school criminal organisation, beset by the strains and stresses of the modern day is a must-see. Volatile, powerful and compelling, Gandolfini drives The Sopranos to be the show it is, with quite possibly the single most excellent TV character ever committed to television.
Success on the big screen hasn't eluded Gandolfini to the same extent as some of the other actors on this list, but I get the feeling that it was merely token recognition of the success of The Sopranos, as opposed to any underlying urge to cast him. It's fair to say that his forays into the world of film have been met with a mixed reception at best so far – star turns in The Man Who Wasn't There, The Last Castle, 8mm, The Mexican, and ensemble piece Romance And Cigarettes have all barely scratched the surface of what Gandolfini is capable of producing. 
Perhaps his character-driven portrayals aren't ideally suited to the two-hour format of film, but future support roles opposite Brad Pitt in crime film Cogan's Trade, a star-studded cast including Tom Hanks and Sandra Bullock in Extremely Loud And Incredibly Close and opposite fellow Sopranos cast member Steve Buscemi and Jim Carrey in Burt Wonderstone could go some way to rectifying that in the very near future.
Matthew Perry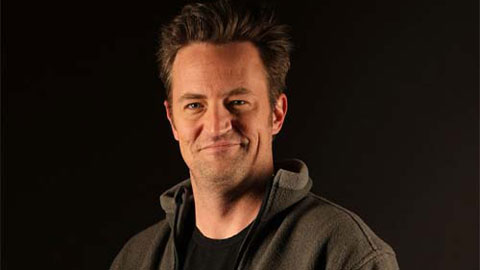 I always got the sense when watching Friends that Perry was comfortably the best actor on set. Whereas Matt Le Blanc became locked in self-parody and David Schwimmer lacked star quality and possessed a burning ambition to get behind the camera, Perry was the true male star of what must go down as one of the most perfectly simple sitcoms of all time.
The success, or lack thereof, of the Friends cast since the curtain was brought down on Central Perk for the final time back in 2004 has been well documented.
Jennifer Aniston simply makes the same film, a variant of Rachel, over and over again. Lisa Kudrow seems content to keep a low profile and Courtney Cox is more suited to the subtleties of television. While Perry may be most famous for playing Chandler Bing, it was his role as Matt Albie in the short-lived Sorkin creation Studio 60 On The Sunset Strip which went some way to proving his acting stripes, tackling a series of close to home issues such as drug addiction and pressures with fame and success in the process.
His guest role as Republican Joe Quincy in The West Wing also saw him win two Emmy awards for Outstanding Guest Actor in a Drama Series, despite appearing in just three episodes. He may have been typecast as the light comic relief, but there's much more to Perry than meets the eye.
Michael Kenneth Williams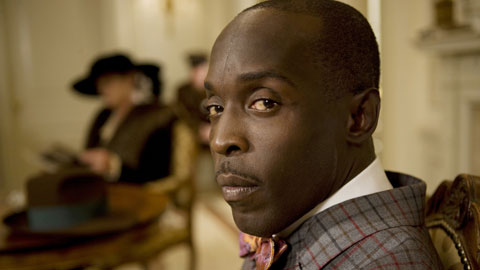 It takes an awful lot to stand out from the crowd on a show as strong as The Wire. One of The Wire's biggest qualities was the strength of its superb cast, but Williams' memorable turn as the contradictory modern day Robin Hood of West Baltimore, Omar Little set him apart. Little was responsible for some of The Wire's best moments – whether it was taking prophetically about The Game, making a fool of mob lawyer Maurice Levy in court or teaming up with Brother Mouzone to bring down Stringer Bell, William's thought-provoking and moralistic portrayal of Little is one the show's highlights.
Williams' career since The Wire has begun to flourish and he looks to be heating up the Hollywood cooker little by little, year on year. Roles include Brooklyn's Finest, Life During Wartime, The Road and a recurring, pivotal role as Atlantic County underground crime boss Albert 'Chalky' White in Martin Scorsese's excellent Boardwalk Empire.
So what's next on the horizon? A role in Quentin Tarantino's highly-anticipated Django Unchained alongside the likes of Leonardo DiCaprio, Jamie Foxx and Samuel L Jackson awaits. Fellow Wire co-star Idris Elba once stated, when talking about the recent under-representation of black actors in Hollywood: "Imagine a film such as Inception with an entire cast of black people – do you think it would be successful? Would people watch it? But no one questions the fact that everyone's white. That's what we have to change."
Something tells me the likes of Williams and Elba will go some way to redressing this imbalance in the near future.
David Duchovny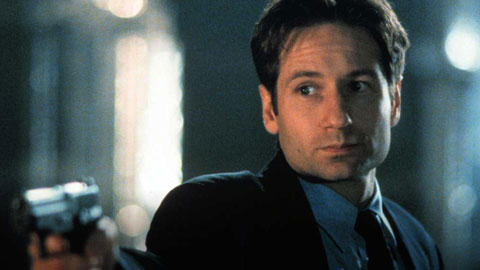 He's been the star of both the critically acclaimed X-Files and the outright hilarious Californication, but still, we simply don't see enough of Duchovny on our cinema screens. Seemingly content with what can only be described as the role of a lifetime, essentially playing a more extreme version of himself as the self-destructive novelist Hank Moody, it's as FBI agent Fox Mulder that Duchvony is most famous for.
Funny, intelligent and with charisma by the bucket load, it seems odd that Hollywood never really came calling. Winner of countless Emmys and Golden Globes for both drama and comedy, Duchovny remains an elusive talent; an enigma yet to be cracked by film.
A promising start in Kalifornia opposite Brad Pitt back in 1992 was never capitalised on, and it has since been followed up by the good (Things We Lost In The Fire), the bad (Evolution) and the ugly (Return To Me).
Steve Coogan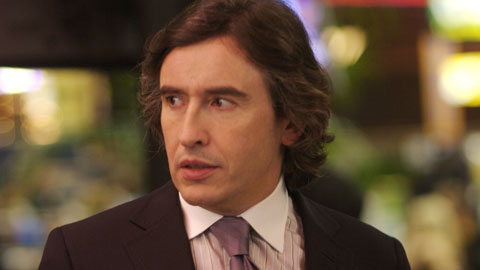 Steve Coogan is a comedy god of UK television. Taking his place in the pantheon of greats, he will quite rightly be held in the same esteem as the likes of Cleese, Cooper and Hancock. Alan Partridge is without doubt the greatest British comedy of the last 25 years (sorry, Office fans).
Endlessly watchable, subtly brilliant and immediately quotable, I've since found that a decent knowledge and understanding of all things Partridge is a useful barometer as to whether you're a person of any worth or not. You get the feeling Coogan knows his time has been and gone, with the tragic misstep of playing Phileas Fogg in the horrific Around The World In 80 Days opposite Jackie Chan and Arnold Schwarzenegger proving somewhat fateful in derailing what Hollywood ambitions he may once have harboured.
While cameos in more successful films alongside Hollywood cronies appreciative of his talents, such as Tropic Thunder and Night At The Museum have seen him become fractionally more recognisable across the pond, he's still underachieved hugely compared to his fellow BBC comedy alumni Ricky Gervais and Simon Pegg. The mooted Alan Partridge movie might change that.
Coogan is well known to be prone to introspection, which is what made The Trip such an unexpected delight last Christmas. It was here and in 24 Party People, both helmed by Michael Winterbottom, where Coogan has shown off his otherwise unseen acting chops.
Noah Wyle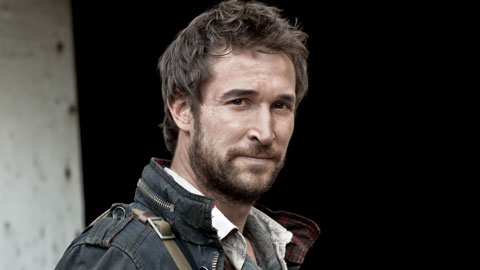 Around the mid-90s, ER was the pinnacle of US television. If you didn't have a cameo in it as a patient, you were a nobody. So exactly the same as our very own Holby City, then, right? Wyle's performance as Dr John Carter was one of the keys to the show's lasting success and broad appeal. From wide-eyed medical student to embittered chief resident, Carter's journey is a great lesson in character development. His roles have since been few and far between, though, despite garnering critical claim for his 11-year stint on ER.
Minor roles in Donnie Darko, Oliver Stone's W (Dubya) and A Few Good Men are as good as it's got for Wyle on the big screen so far. Although he's probably not ideally suited to playing a lead role in a dramatic picture, it's nonetheless surprising that he's failed to capitalise in a big way on the popularity and affection in which he's held with something more substantial.
Nathan Fillion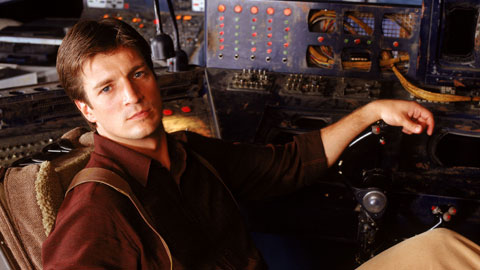 Immensely watchable, Fillion is one of those rare actors who manages to improve whatever he's in tenfold just by his presence. Would either Firefly or Serenity have worked anywhere near as well without the irrepressible Captain Malcolm Reynolds at the helm? It's doubtful. Engaging, extremely likeable and endearing in equal measure, Fillion captures an everyman appeal without being like every other man.
This may sound like I secretly harbour a Fillion man-crush, and you'd be right for thinking that. It's not a secret anymore. I've been outed. He's the king of the B-movies, whether it's Slither, Waitress or Trucker. He makes the unwatchable not only pleasant, but downright enjoyable.
With a market saturated by supposed 'funny men', even a Fillion operating at 50 per cent of his capacity is instantly more winning. We want more. Make it happen, Hollywood.
Edward James Olmos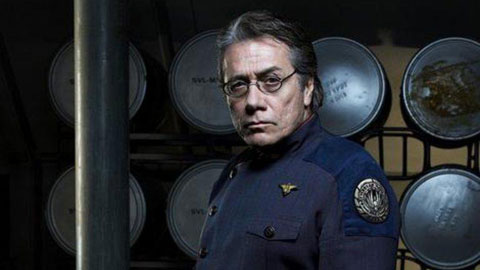 Nobody plays grumpy, steely-eyed men of principle quite like Edward James Olmos. While most will be familiar with his work on the reimagining of the Battlestar Galactica series as Commander William Adama, it's worth mentioning that he has an Oscar nomination under his belt for Best Actor after playing inspirational mathematics teacher Jamie Escalante in Stand And Deliver back in 1988. 
Olmos is equally as well known for playing Lt Martin Castillo in Miami Vice for five years and for a brief cameo stint on The West Wing as troublesome but impassioned associate justice to the supreme court, Roberto Mendoza. His recent turn, fifth on the bill, in last year's Green Hornet seemed an unusual choice. In a year of superhero overload, Green Hornet was certainly one of the weaker entries.
TV usually offers actors like Olmos a steady stream of work as they enter the twilight of their careers, but with studio execs seemingly incapable of seeing past the likes of James Cromwell and Tom Wilkinson as their go-to choice for 'serious man in a suit', they'd be hard pushed to find someone as natural a fit for the role as Olmos, even it does seem a tad beneath his range.
Peter Gallagher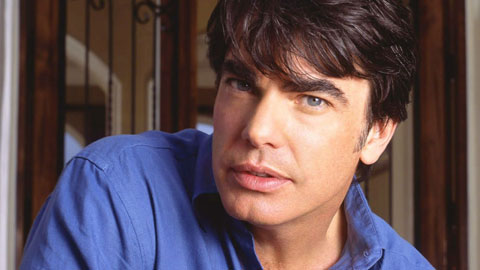 To put it quite simply, the man that made the interminable melodrama fest that was The OC an enjoyable enough watch on a lazy Sunday afternoon. I for one didn't tune in to watch Ryan's moody teenager shtick, nor Seth's wise-cracking, neurotic sensibilities. No, I watched it for Gallagher's Sandy Cohen – the benevolent, opinionated and lively father figure of the ever-growing harem of one-dimensional privileged teens that are apparently ten a penny in Orange County.
Again, his age means that he's destined never to be leading man material; nevertheless, he's still a dependable actor with folksy charm. Conviction saw him brush off the cobwebs of his serious side, and he's got a decent enough pedigree in indie films, most notably Steven Soderbergh's breakout picture Sex, Lies And Videotape, not to mention smaller roles in American Beauty and the Coen brothers' The Hudsucker Proxy. 
He seems sincere, mischievous and most importantly, knowingly self-deprecating, as his turn as Dean Koons in Californication will attest – an often overlooked quality in today's cinema. Plus, he just looks like he'd always have a Werther's Original handy to give you should the occasion call for it. Now that's something you can't put a price on.