Features
Top 10 sci-fi and fantasy beards
The sci-fi and fantasy genres simply wouldn't be the same without a bit of arresting facial hair on its protagonists. Here are Sarah's top 10 beards...
Beards are awesome, aren't they? The right kind of beard can make any man into… well, a slightly hairier man, but theoretically a much more awesome man. Beards seem pretty intrinsically linked with sci-fi and fantasy, too: there are some kinds of facial hair that just scream "this is the future!" while "beardy" has been used as an adjective to suggest excessive nerdiness.
We, of course, would never use "beard" in a pejorative sense, ever. Because, as previously mentioned, beards are awesome. Here are the ten best beards in all of sci-fi and fantasy:
10. Rubeus Hagrid (Robbie Coltrane)The Harry Potter franchise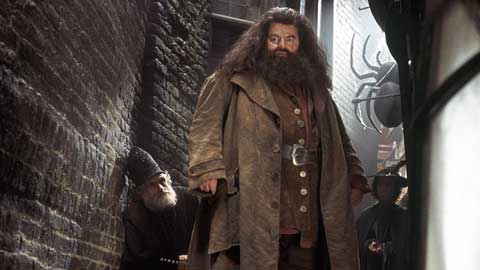 According to an article in Scotland on Sunday, part of the character concept for Hagrid is that he's a "mountain of leather and hair." So, of course he's got a spectacular beard. Look at that. If you'd just been told you were a wizard, that's the kind of beard that would totally reassure you that everything was going to be okay.
9. RJ MacReady (Kurt Russell)The Thing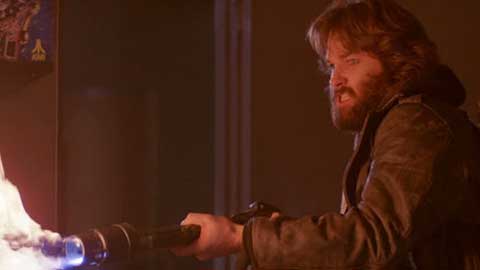 MacReady's beard is reassuring in an entirely different way: this is a hero beard. You don't get to have a beard like that unless you're gonna kick some ass; if you see a guy sporting facial hair like that, you know he's the kind of guy you want on your side if, say, there were some kind of alien shenanigans going on.
8. Obi Wan Kenobi (Alec Guinness/Ewan McGregor)The Star Wars franchise
It's unusual for the same beard to grace two different faces, but both Alec Guinness and Ewan McGregor have played host to Obi Wan Kenobi's beard, at different stages in its life. On Guinness, it's white and wizened, the kind of beard that conveys wisdom; on McGregor, it's more youthful, more reckless, more similar to the hero beard. Either version works for us.
7. Marcus Cole (Jason Carter)Babylon 5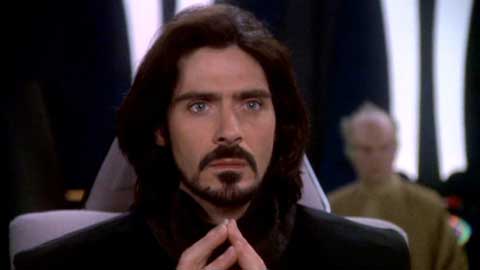 This is a great illustration of how much you can tell about a character (and possibly a film or TV show) just by looking at a beard. Marcus's beard is very obviously styled, and suggests both a futuristic setting and something of the knights of the Round Table. Pretty much ideal for Marcus who, as a Ranger, is a kind of space warrior – but one with honour and perhaps even chivalry.
6. Ming the Merciless (Max von Sydow)Flash Gordon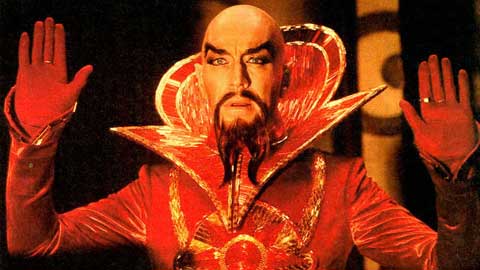 Another beard that tells you everything you need to know about a character, Emperor Ming's beard immediately marks him out as a baddie. It's the opposite of the hero beard; this pointy, almost fang-like beard suggests that this is not a person you want to get on the wrong side of. Or any side of, really.
5. Davy Jones (Bill Nighy)Pirates Of The Caribbean: Dead Man's Chest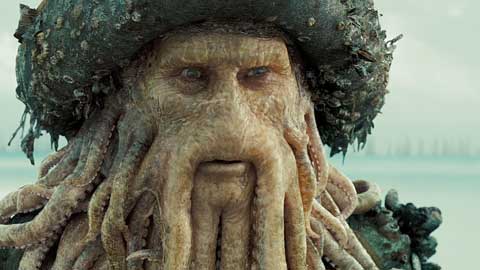 The only beard on the list not to actually be made of hair, Davy Jones's beard is made up of squid-like tentacles, and as such, is fairly villainous-looking. Plus, it's kind of gross. Which is perfectly appropriate for an undead sea captain intent on sailing the seven seas with a crew of damned men. Jones wouldn't be anywhere near as creepy looking if he'd had a seaweed beard, or, God forbid, gone clean-shaven.
4. Gandalf (Ian McKellen)The Lord Of The Rings franchise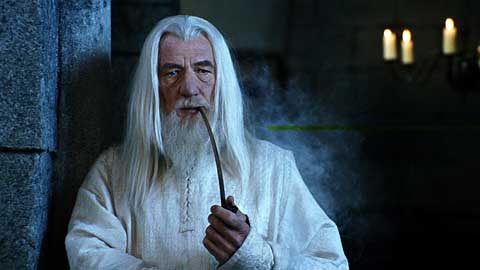 All the best wizards have beards like this. It's exactly the kind of beard you look for in someone who can wield a magic wand properly. It's not a beard for beginners; this is a serious beard, the beard of experience and wisdom and age and intelligence.
3. Mentor (Brian Blessed)Space: 1999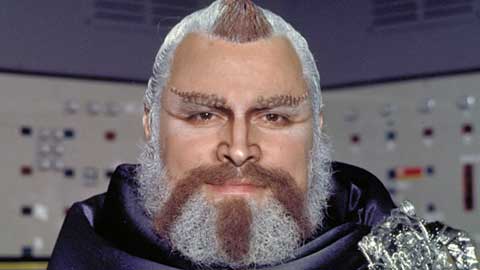 You can pick Brian Blessed in anything and pretty much be guaranteed incredible beard-work, but this striped wonder from Space: 1999 is a particular highlight. Blessed played Mentor, a Psychon scientist attempting to save his homeworld by, uh, feeding it the psychic energy of aliens. Doesn't that beard just scream eccentricity and possible homicidal tendencies?
2. Commander Will Riker (Jonathan Frakes)Star Trek: The Next Generation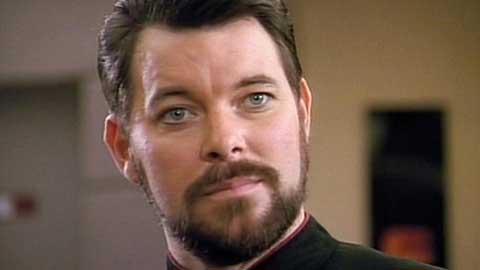 Look familiar? Yup, that's the hero beard again. Riker's beard symbolises the moment Star Trek: TNG became great, at the beginning of its second season. The beard saved both the show and the character, transforming the previously underwhelming first officer into someone properly kickass. If you're an aspiring beard-wearer, this is probably the one to aim for. It looks achievable, friendly even, but it's also the kind of beard that lets you know the wearer is pretty amazing.
1. Seneca Crane (Wes Bentley)The Hunger Games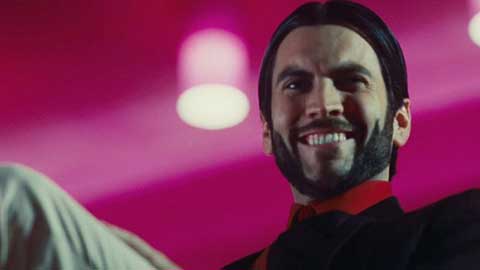 The newest entry on the list, Seneca Crane's fantastic beard in The Hunger Games has caused something of a sensation. The beard has its own Facebook fan page, with over 25,000 likes. (Bentley even made a video responding to the popularity of the beard, whilst sadly clean-shaven.) It's inspired a meme, even, with people Photoshopping the weirdly swirly contours of the beard onto anyone and everyone (Angelina Jolie and Nicolas Cage are among those who particularly benefit from it).
The beard was designed by make-up artist Ve Neill, who reckoned the character should be "gorgeous and striking in a very severe way" and designed the beard accordingly. Someone give the woman a medal.

Follow Den Of Geek on Twitter right here. And be our Facebook chum here.