Features
Top 10 most ridiculous falls from a great height
Take the plunge with us into Hollywood's hardest-to-swallow freefall extravaganzas...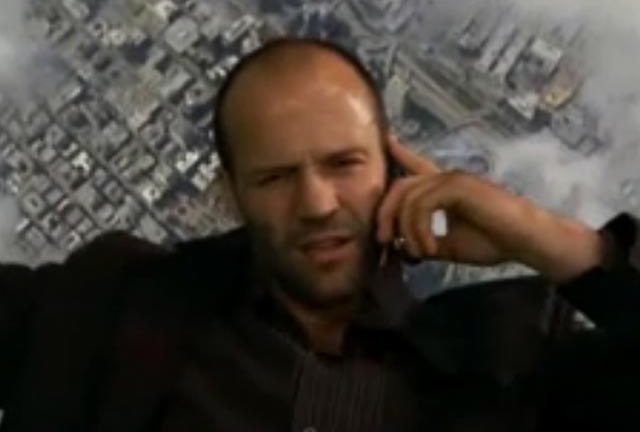 Out on the veranda at Dennis Publishing there's a certain part known as 'suicide corner', simply because if you stand there for more than ten seconds contemplating the partial skyline of London's West End near the railings, some wag will approach you with the adjuration 'not to do it'.
Looking down from that lofty height yesterday, I idly wondered just how much damage that apparently modest drop would do to a person, and of course one has to calculate such matters in celluloid…
10) Commando (1985)Watch this clip of Our Arnie hanging on gamely to an airplane as he works his way up to bigger-budget films, and calculate his chances of surviving the drop as the plane rises. You can almost hear your inner clock: sprained ankle…broken leg…quadraplegic…PIZZA! And of course Arnie doesn't let go until 'pizza'…
9) Moonraker (1979)Having wrestled a parachute off of The Bad Guy, a luckless Roger Moore double must then tussle with Richard Kiel whilst plunging down from the stratosphere, in the pre-title sequence to 007's deepest incursion into sci-fi territory. But Kiel's Acme Bad Guy Parachute proves a lemon, leaving him to be rescued from pizza-dom but a most serendipitous circus tent. Which would have had to have been the size of Nebraska to save Jaws from a descent at such a height…
8) The Hudsucker Proxy (1992)The Coens went for a Burton with the ending of their highly under-rated Capra spoof/homage. Didn't anyone tell them that you never go full Burton? Having set Hudsucker at fantasy-level 4, they unexpectedly ramp it up past the red zone with an outrageous Deus Ex Machina, as a heavenly Charles Durning stops Tim Robbins' fall to impart some heavenly wisdom and furnish a nice soft landing…
7) Butch Cassidy And The Sundance Kid (1969)No-one can remotely argue with the wisdom of Paul Newman when he advises terrified non-swimmer Robert Redford that 'The fall alone'll probably kill ya!', when contemplating a desperate escape down a very deep ravine. It would, indeed, kill ya.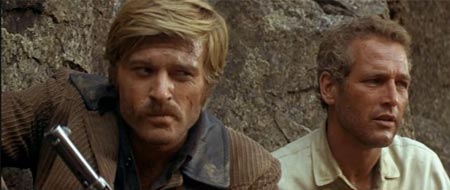 6) Goldeneye (1995)It's not the actual bungee jump from Switzerland's Verzasca Dam that baffles credibility in Pierce Brosnan's first outing as 007, but the fact that Q has somehow contrived to calculate the exact elasticity of the bungee cord so that Bond has a moment's grace to deftly connect with land at the end, without being either catapaulted back into Italy or ending up as 003.5…
5) King Kong (1933)The Empire State Building is a whopping 1,250 Feet high, the fictitious simian a good seven tons at the most conservative estimate. Is it just me that believes Fifth Avenue would have been wearing the noble savage like cheap chiffon after a dead fall from the top? "T'was beauty splattered the beast all over Bloomingdales"…
4) Blue Jean Cop (aka Shakedown, 1988)How I wish the one web-video depicting this outrageous ending had not been removed recently, for it is an amazing thing to watch a police/legal drama perform a 180-degree about-face in the last ten minutes and turn into an action-fest that probably even had Bruce Willis shaking his head. Just as the bad guys seem to have made their escape by light airplane, intrepid Sam Elliott jumps onto the fuselage, gamely holds on as the plane soars away and lobs a grenade into the hull before dropping an eye-watering 600-feet into the drink without a scratch as the nasties explode above him.
3) Batman Returns (1992)Frail and put-upon secretary Michelle Pfeiffer is clearly made of sterner stuff than is immediately apparent, when she falls from the top of Christopher Walken's skyscraper, tearing through enough gossamer-like awnings to save her from a pizza-ey end. I had no idea that being licked by a bunch of filthy alley-cats could cure a broken spine, but there you have it…
2) Superman III (1983)Undoubtedly this would have occupied the number 1 slot in any list of this nature until 2006, as Richard Pryor inadvertantly skis off a skyscraper, hits very few impediments (all of which his velocity would have shattered like a ballerina's hopes) and still manages to walk away with a second-rate comedy exit…
1) Crank (2006)A fall from an airplane without a parachute? Fatal? What are you, some kind of GIRL…? Mr. Statham lends tacit credibility to his status as our most beloved cinematic bonehead by nonchalantly calling his girlfriend in free-descent from 8,000 feet before not only failing to turn into soup on the New York sidewalk but even having the temerity to get up and make a sequel…
Thanks to Stefan Smith and Anthony Enticknap for their help with this list!
Honourable mentions:The Bourne UltimatumRush Hour