Features
Top 10 films of Bill Murray
Bill Murray's covered a lot of ground in his thirty years on screen, and Glen celebrates the best of his work...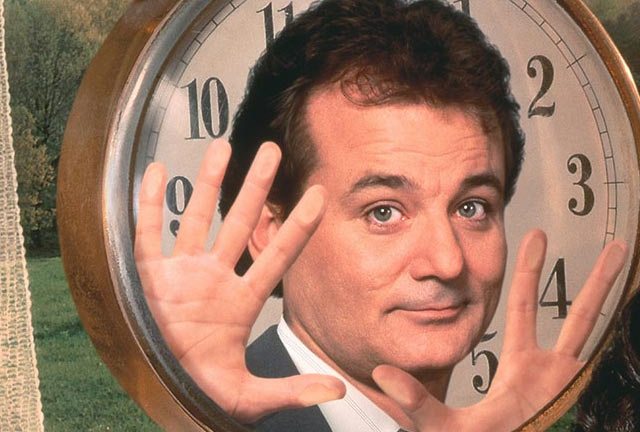 'Bill, Groundhog Day, Ghostbustin' ass Murray', as so eloquently put by GZA, in Jim Jarmusch's Coffee And Cigarettes, has long been a favorite of mine and his casting is one of the things that gets me excited about a movie's release. With this being the case, I thought it would be fitting that he gets the top ten movies treatment…
10. Broken Flowers (2005)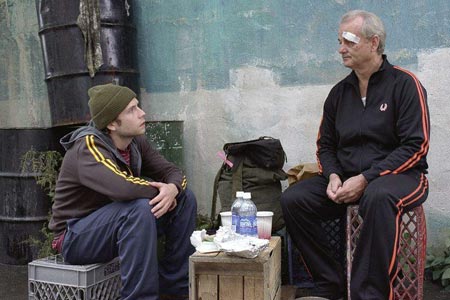 In a role written exclusively for Murray, by Indie film maker extraodinaire, Jim Jarmusch, Broken Flowers sees Murray play Don Johnson a successful, middle-aged, business man who receives an anonymous letter informing him that he has a 19-year-old son who is looking to find his father. Initially, Murray's uninterested but – following some encouragement from his super-sleuth neighbor Winston – he visits his ex-girlfriends to get to the bottom of the mystery.
The film is considerably more accessible than a lot of Jarmusch's films and this is helped no end by the charm and the quality of performance by Murray.
9. Where The Buffalo Roam (1980)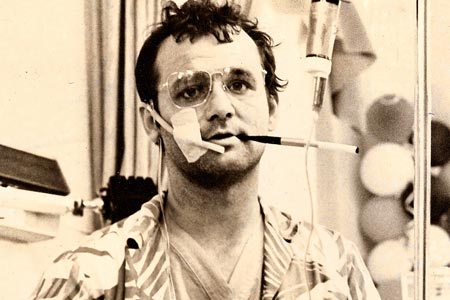 One of Murray's earliest lead roles sees him playing the pioneer of Gonzo Journalism, Hunter S Thompson, some 18 years before Johnny Depp excelled in the same role in Fear And Loathing In Las Vegas.
Where The Buffalo Roam is loosely based on Thompson's book Fear And Loathing On The Campaign Trail '72. Murray captures Thompson's mannerisms brilliantly, assisted greatly by the fact that he spent time preparing for the role by hanging out with Thompson and experiencing the 'Gonzo' lifestyle first hand.
I'd recommend this to anyone who enjoyed Fear And Loathing In Las Vegas. It's interesting to see the similarities between Depp and Murray's portrayals of Thompson.
Murray and Thompson stayed in contact up until Thompson's death in February 2005. A transcript of a conversation between Thompson and Murray, where Thompson puts forward his idea of 'Shotgun golf' is well worth a read .
8. Caddyshack (1980)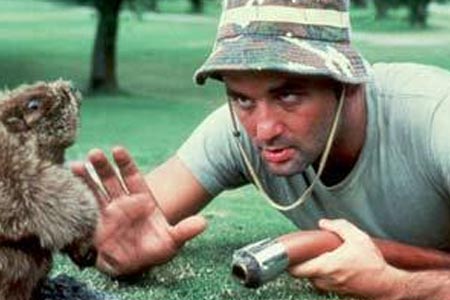 In this movie, co-written by Bill's brother Brian Doyle Murray along with Harold Ramis, Murray plays Carl Speckler, an unhinged groundsman that's hot on pursuit of a gopher that's wreaking havoc on the golf course.
Caddy Shack features an array of top US comedic talent – including Chevy Chase and Rodney Dangerfield – but it's Murray's performance that steals the show. A role that was initially intended to be much smaller than it ended up being, Caddy Shack provided a show-case for Murray's improvisational skills.
7.  The Life Aquatic With Steve Zissou (2004)
Another role written with Murray in mind – Wes Anderson's Life Aquatic finds Murray playing Steve Zissou, an aquatic adventurer, whose best years are behind him, on a mission to kill the 'Jaguar shark' that killed his friend.
Murray's at his deadpan best in this movie but also demonstrates a fragility that makes Steve Zissou so likeable.
6. Scrooged (1988)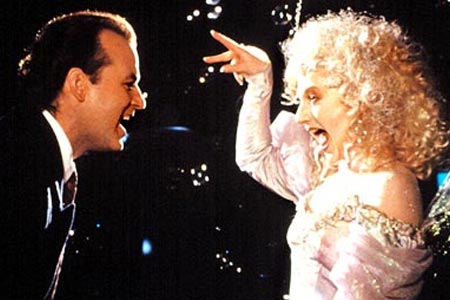 One of the finest Christmas movies ever (along with Gremlins, of course), in my humble opinion. Murray plays Frank Cross, a cynical TV executive whose studio is planning a live adaptation of Charles Dickens' A Christmas Carol. Cross isn't exactly full of Christmas cheer; due to unpleasant childhood experiences he neglects family and treats his staff poorly. He's visited by the ghost of Christmas Past, Present and Future to show him that he must change in this brilliant, modern (well, it was at the time) spin on the Dickens' classic.
5. Kingpin (1996)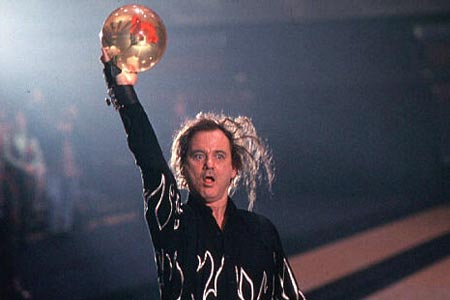 Murray plays Ernie McCracken in the Farrelly Brothers' bowling comedy. Following defeat at the hands of Woody Harrelson's Roy Munson, seasoned pro bowler McCracken exacts revenge on Munson by sabotaging his car and convincing him to join him in a spot of hustling so that he can afford the repairs on his car. They're caught out, though, and McCracken escapes leaving Munson to face punishment, in the form of his bowling hand being amputated by having it placed in a ball-return. Munson, unable to bowl himself, convinces Ishmael Boorg (Randy Quaid), a prodigiously talented bowler, to turn pro. Hindered by the fact that Ishmael is Amish, and has little interest in affairs outside of his community, Munson exploits the fact that Ishmael's family is set to lose their land and convinces him to enter a $1,000,000 winner-takes-all bowling tournament.
Murray plays the bad guy to great effect in a role initially intended for Jim Carrey, but it's hard to imagine anyone else in the role, such is the quality of the performance.
4. Lost In Translation (2003)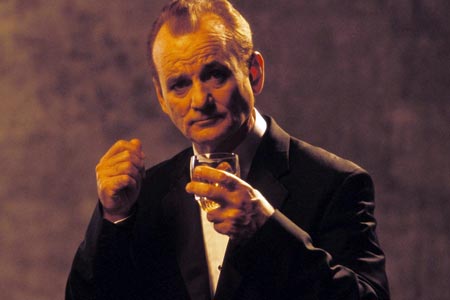 The role that earned Murray his first (and to date, only) Best Actor Oscar nomination; he lost out to Jamie Foxx for his portrayal of Ray, but received a Golden Globe and a BAFTA award. Murray excels playing Bob Harris, a film actor, whose best years are behind him, visiting Tokyo to film a whisky commercial. Whilst there he meets Scarlett Johansson's newlywed Charlotte and their relationship blossoms through sharing the experiences of a different culture.
Seeing Murray give a spirited performance of (What's So Funny 'bout) Peace, Love and Understanding is a treat, as is his heartbreaking rendition of More Than This.
3. Rushmore (1998)
Arguably one of Wes Anderson's finest movies and one of Murray's best performances. Murray plays Herman Blume, a middle-aged steel tycoon at war with Jason Schwartzman for the affections of Olivia Williams' in this wonderful movie.
Rumour has it that Bill Murray was so taken with the script, after he read it, that he offered to do the film for free.
2.  Groundhog Day (1993)
Ramis and Murray team up again for this movie about a weatherman reliving the same day of his life over and over again.
The movie caused arguments between Ramis and Murray, since Murray wanted the film to have a more philosophical tone and Ramis wanted it to be more comedic. Groundhog Day retains elements of both, and the result is fantastic. It's a shame that Ramis and Murray haven't teamed up again since, as a result of the arguments, although they could be re-united for Ghostbusters 3. Which takes us nicely to number 1…
1. Ghostbusters (1984)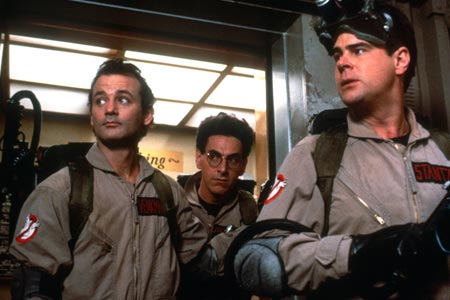 One of the few childhood favorites of mine that still holds up to repeat viewing. Bill Murray, Harold Ramis and Dan Ackroyd, play three parapsychology professors who, having had their research-funding withdrawn at New York's Columbia University, embark on a career in spectral investigation and removal. Ghostbusters stands the test of time largly due to the quality of writing (by Ramis and Ackroyd) and the performances of all three. Murray is particually excellent in embodying the cynicism and sleaziness of Dr Peter Venkman.
The Blu-ray release of this comedy classic is one of my most eagerly awaited of the year.
What's next for Mr Murray?
The good man has a number of interesting projects lined up: re-united with Wes Anderson for The Fantastic Mr Fox and Jim Jarmusch for The Limits Of Control. He's also set to appear in Aaron Scneider's Get Low which is about a small town man planning his own funeral to solve his own murder case. And, of course, there's the rumors about Ghostbusters 3 (fingers crossed!) and a rumored appearance as a zombie in Ruben Fleischer's Zombieland.