Features
Top 10 films of 2011: Senna
The best documentary of 2011, and also one of the very best films of the year, too. We champion the brilliance of Senna, right here...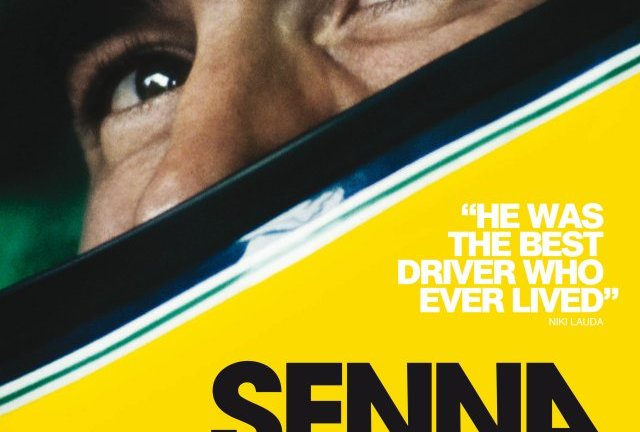 Over the past few weeks, Den Of Geek writers have been voting for the films of the year. It's a democratic vote, which inevitably means that things end up in a slightly funny order that not one individual writer is likely to fully agree with. But it's still a fine list. Here's entry number three…
3rd place:Senna
It was towards the back end of 2010 that I was having a chat with someone at Universal Pictures. We'd been talking about the successful cinematic re-release of Back To The Future, and the conversation turned to the studio's 2011 slate. Which, I asked were the films to keep an eye on? Without blinking, he uttered one word: Senna. 
He was right. So, so right. 
Few people, come the start of 2011, would have predicted that a documentary about the life and tragic death of a Formula 1 driver would be in so many people's top five movies of the year. Yet here we are, with it sitting third in out list, and appearing frequently in many others. 
But why?
Well, in the hands of writer Manish Pandey and director Asif Kapadia, Senna is a brilliantly crafted documentary, gluing together just why its subject was so important, digging up unseen, compelling, archive footage, and building towards a tragic ending that you feel coming right throughout the film. Even though you know it's on its way, though, it doesn't make it any less impactful, or breathtakingly sad. It's hard to watch with your eyes open.
It's extraordinary, really. It's not unusual to go into watching some films with knowledge of what's to come, but the skill here is in approaching Ayrton Senna's life story in such a fascinating manner, finding small moments of interest, and building to a greater whole. 
Much of it, crucially, comes from the rare footage of the man himself, both as a Brazilian icon (appearing on Brazilian telly as the national celebrity he clearly way) and as the startling racing talent that he . We also get to look behind the curtain of the sport of Formula 1, and it's a savage world that we find.
Simmering with rivalries and politics, the presentation of this is all the more effective in Senna because Kapadia never resorts to voiceover to do his work. The story is told, from start to finish, via the skilful knitting together of footage. This comes at no cost to the narrative thrust of the film, which is fleshed out and strongly paced.
In spite of the mish-mash of material here, and the variable physical quality of it, it's surprising just how cinematic the end result feels. But then this isn't really a film that plays by the rules. 
Eschewing not just the voiceover reliance, but also doing away with documentary stalwarts such as the to-camera interview, the film's mix of content is precisely chosen. The conflict in particular with Alain Prost is a rivalry that leaps off the screen, although there's a suspicion that Prost has been done a little bit of a disservice in the way he's presented. Senna, by contrast, comes across as a heroic figure, and perhaps a slightly deeper documentary may have filled in a few more of the gaps.
Yet Senna remains an outstanding film. Few things I've seen on a cinema screen this year have riled me as much as a behind-closed-doors meeting of Formula 1 drivers, and the presentation of the politics therein (it's actually, as Seb Patrick pointed out in his review earlier this year, got all the ingredients of a biopic). 
Furthermore, few sights have got over the sheer difficulty of a profession, in this case driving, as the moment where Senna tries to lift aloft a trophy, but simply doesn't have the strength left in his body to convincingly do so. I found that alone a really quite haunting image.
Finally, few films have brought such a lump to the throat, and tears to the eyes this year. Ayrton Senna's death was seen before millions of people on television at the time, and the sense of unfairness, injustice and waste at the ending of his life is just as strong, if not more so, at the end of this film.
Senna is a film that works whether people are interested in Formula 1 or not (in fact, there's an argument that it's even stronger if you don't). It's some achievement, and it deserves to be richly rewarded in awards season. More than anything, though, it deserves to be seen as one of the tensest, most well put-together and heartbreaking films of 2011.