News
Tomb Raider: Everything We Know About the Movie Reboot
The Tomb Raider reboot's first trailer has Alicia Vikander in full Lara Croft mode. We have that plus, casting and release date details!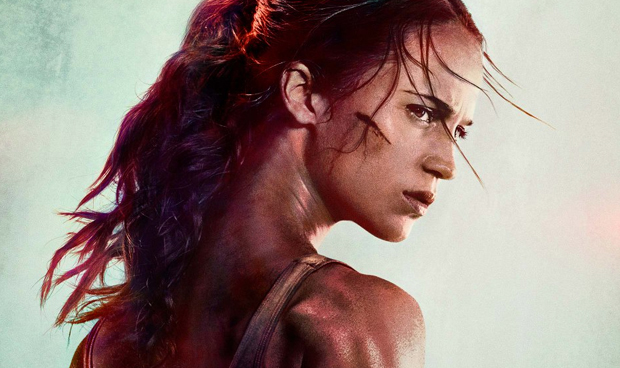 The 2018 Tomb Raider movie reboot will star Alicia Vikander, whose fame has surged in recent years coming off acclaimed hits such as The Danish Girl and Ex Machina. The new Tomb Raidermovie is set to be directed by Norwegian director Roar Uthaug (The Wave) and will use the most recent Tomb Raidervideogames, which focus on a younger Lara Croft on her first big adventure, as source material.
Moving on from the Tomb Raider films of Angelina Jolie, this iteration will be a prequel of sorts, with Vikander portraying a younger, inexperienced version of Lara Croft, who embarks on one of her first major adventures.
This is your one-stop shop for Tomb Raider movie news!
Tomb Raider Trailer
We've got a second, full-length trailer for the Tomb Raiderreboot, and this one tells us even more about what to expect from Lara Croft's origin story… 
And here's the first, which sees Alicia Vikander offering a more grounded take on the video game icon. The trailer gives us our first look at Walter Goggins as Mathias Vogel, the kind of ally we suspect Lara should not put too much trust in.
Ahem…
If you're still hungry for more, here's a TV spot with a few glimpses of additional footage…
Tomb Raider Movie Release Date
The Tomb Raiderreboot will hit cinemas on March 16, 2018.
Tomb Raider Movie Story
Per the official synopsis:
Lara Croft is the fiercely independent daughter of an eccentric adventurer who vanished when she was scarcely a teen. Now a young woman of 21 without any real focus or purpose, Lara navigates the chaotic streets of trendy East London as a bike courier, barely making the rent, and takes college courses, rarely making it to class. Determined to forge her own path, she refuses to take the reins of her father's global empire just as staunchly as she rejects the idea that he's truly gone. Advised to face the facts and move forward after seven years without him, even Lara can't understand what drives her to finally solve the puzzle of his mysterious death.

Going explicitly against his final wishes, she leaves everything she knows behind in search of her dad's last-known destination: a fabled tomb on a mythical island that might be somewhere off the coast of Japan. But her mission will not be an easy one; just reaching the island will be extremely treacherous. Suddenly, the stakes couldn't be higher for Lara, who—against the odds and armed with only her sharp mind, blind faith and inherently stubborn spirit—must learn to push herself beyond her limits as she journeys into the unknown. If she survives this perilous adventure, it could be the making of her, earning her the name tomb raider.
Tomb Raider Movie Photos
Here's the first official poster for Tomb Raider.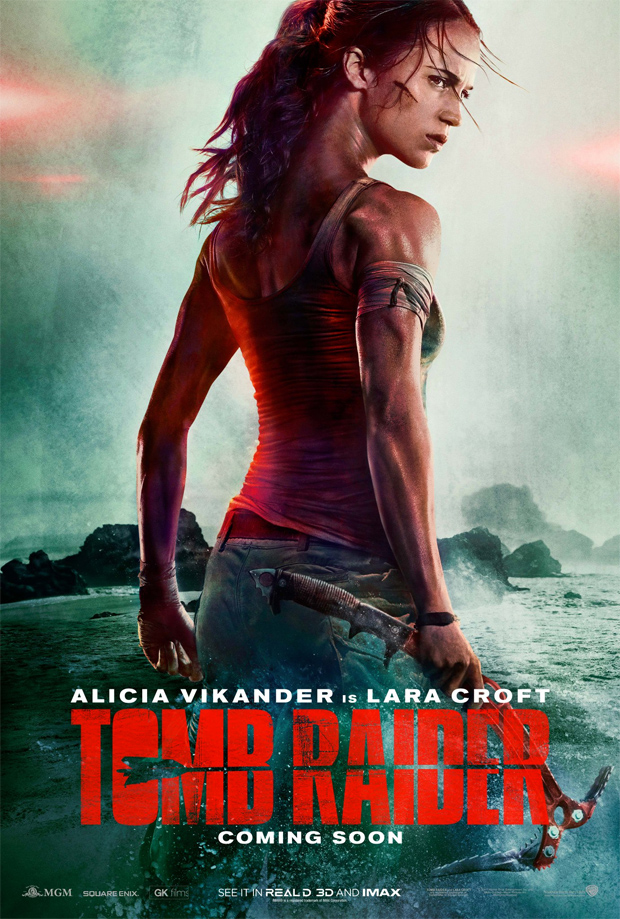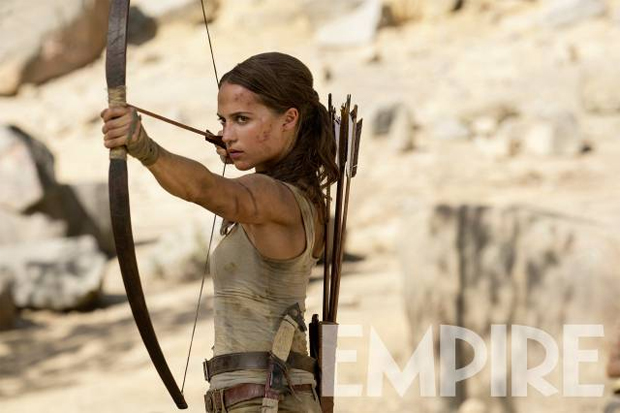 If the previous photos from the Tomb Raider reboot haven't driven home the idea that this film franchise reboot is drawing heavily from the 2013 video game franchise reboot, then this image, arriving via Empire, should set it in stone. The sight of Alicia Vikander's new cinematic version of adventurer Lara Croft stuck in the wild, covered in dirt, wielding a bow and arrow is a definitive callback to the 2013 Tomb Raider game and its 2015 sequel.
The upcoming film – like the recent video game reboot of the 1996-launched series – is meant to depict the early trials and tribulations of a younger version of Lara Croft, as played by the surging starlet Vikander. Interestingly, she will be 29 when the film arrives on March 16, 2018 – three years older than Angelina Jolie was when her first outing as Croft in the 2001 original Tomb Raider movie was released. Yet, Vikander's look seems to successfully pull off the idea of her Lara being a dogged debutante.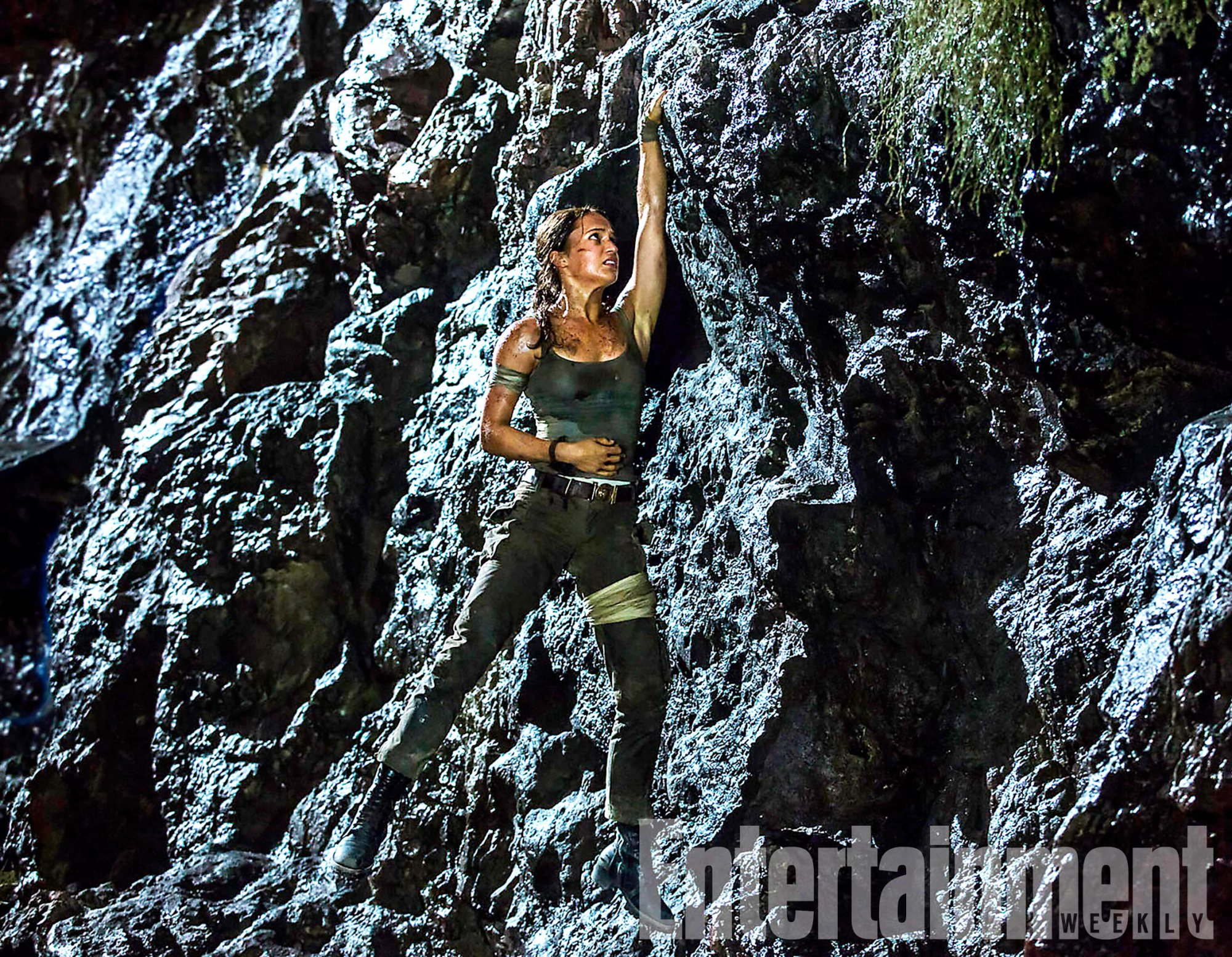 We've seen photos from the set of the production courtesy of Twitter that make it look like Vikander will be doing a lot of her own stunts during filming. Speaking to EW about shooting the action scenes, Vikander said:
Just like in The Wave, we have a lot of water sequences. I spent my last two days of shooting in a tank and that was my 16th total day being fully drenched or submerged in the water … For one action scene, we used the London venue for Olympic rafting. They threw me down that river — with my hands tied — about 50 times. I didn't need to act, just react!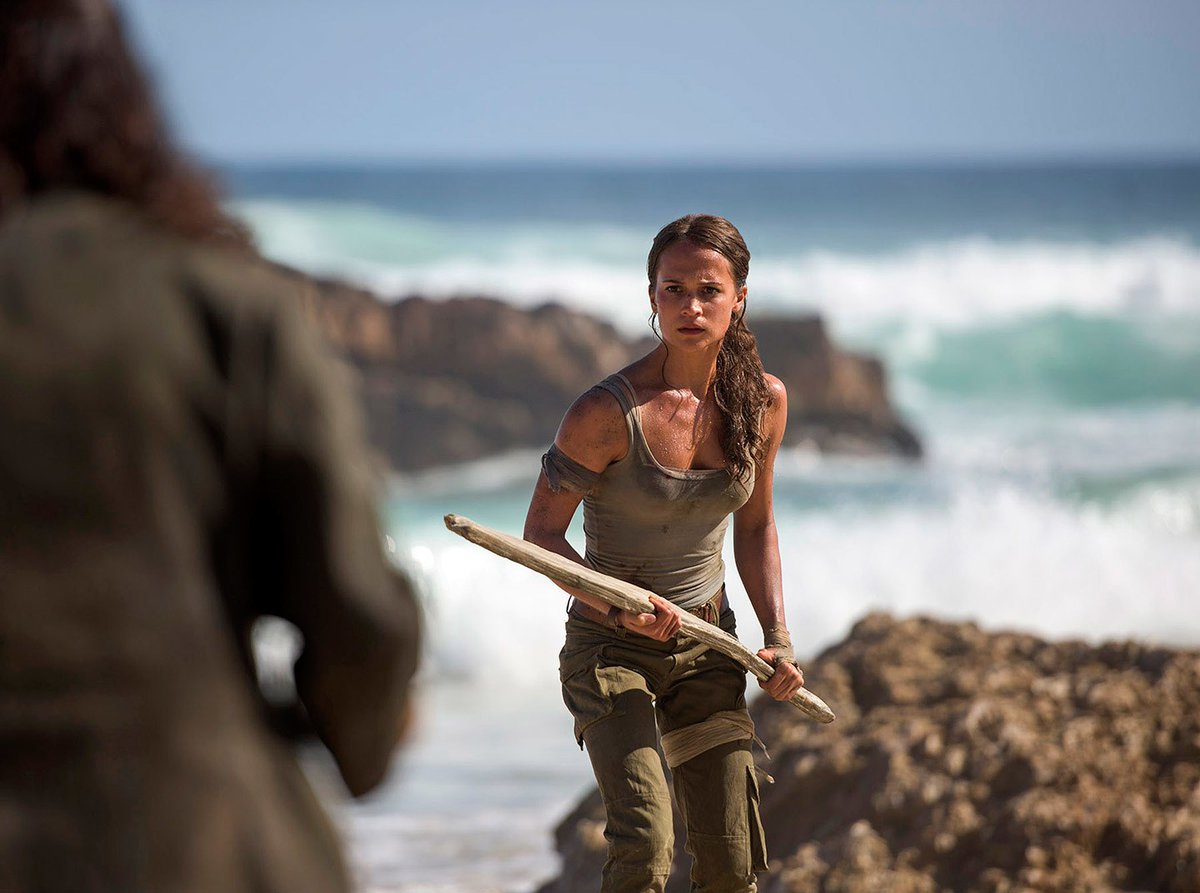 Tomb Raider Movie Cast
Oscar-winning actress Alicia Vikander stars as Lara Croft in the upcoming Tomb Raiderfilm from MGM, Warner Bros, and GK Films, according to The Hollywood Reporter.
The 28-year-old Swedish actress has been making a lot of waves in Hollywood. In the past few years, Vikander has enjoyed starmaking turns in The Danish Girl and Ex Machina, with other recent/upcoming films including The Light Between Oceanswith Michael Fassbender and Rachel Weisz, Tulip Feverwith Judy Dench and Christoph Waltz, and Jason Bourne with Matt Damon and Julia Stiles.
Star Wars: The Force Awakensstar Daisy Ridley was previously in talks to star in the film. While Ridley would have made a great Lara, too, no doubt the Star Warsfilms are keeping her very busy. And Vikander is another great choice. The young actress has proven herself in everything from period drama to science fiction to romance, and made it look easy.
Vikander is currently one of the most sought-after actresses in Hollywood right now, so this is a big boon for the Tomb Raiderreboot. As a former ballerina, the actress also has the physicality necessary to pull off such an action-oriented role. 
The news was made official via THR, announcing that Dominic West has been cast in the role of Lord Richard Croft, the father of Vikander's Lara and a central, enigmatic figure throughout the games and original Tomb Raider movie. West is best known for his role on Showtime's The Affair, as well as work in The Wire and films like 300, Pride, and Genius.
The role of Richard Croft has been performed before by the stunt casting of Jon Voight in the 2001 Tomb Raider, as he is the real-life father of Angelina Jolie.
Variety reports that Daniel Wu (Into the Badlands) will play Lu Ren, "a ship captain who partners with Croft on a quest to find her father," which gives us just a little bit more information about the plot. Um, it will probably involve a sea voyage.
Tomb Raider Movie Villain
We also know that Walton Goggins (Justified) has been cast as the film's villain.
In December, Variety reported that Goggins was finalizing negotiations to jump onboard the 2018 Tomb Raider reboot movie as the villain.
The industry demand for the veteran actor Goggins has become especially strong recently, having come off powerfully memorable television roles on FX's Justified and Sons of Anarchy, a hilariously sinister and flamboyant foil for Danny McBride on HBO's Vice Principals, as well as film appearances in The Hateful Eight and Mojave; a recent discography that shows a range amenable for a villain run in this Tomb Raider tentpole revival.