News
Tom Hardy is Unrecognizable as Old Man Al Capone
Tom Hardy shows off his Al Capone look in the first official photo from Fonzo.
Tom Hardy is showing off his scars for his role as legendary gangster Al Capone in the upcoming biopic, Fonzo.
Chasing Fonzo envisions Capone as the "ruthless businessman and bootlegger who ruled Chicago with an iron fist," according to the official synopsis. By time he was 47, he earned the reputation as "the most infamous and feared gangster of American lore." The movie begins his story as "dementia rots Alfonse's mind and his past becomes present as harrowing memories of his violent and brutal origins melt into his waking life."
Fonzo is coming from writer-director Josh Trank, who directed Chronicle and Fantastic Four. The movie will start when Capone is released from prison at the age of 47 and suffering dementia that was triggered by syphillis.
Check out this incredible photo of Hardy in full Capone makeup…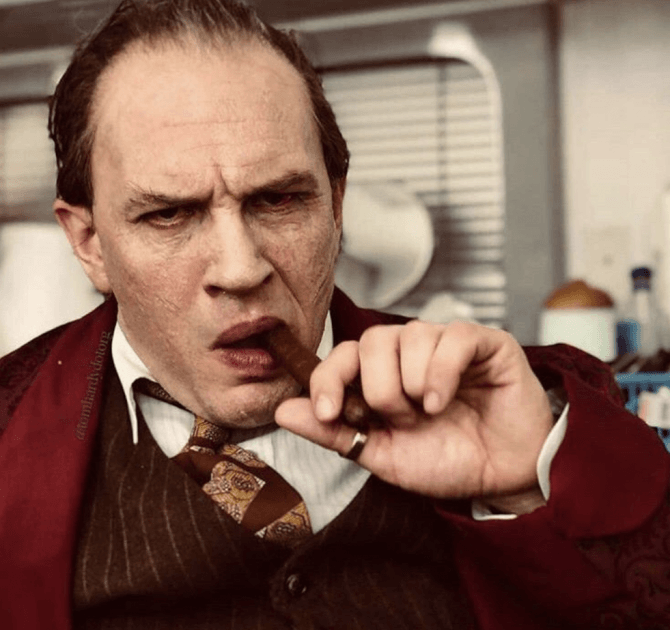 Tom Hardy will play Capone. He played both Kray twins in the British gangster movie Legend from 2015. He also played real-life criminal Charlie Bronson, not to be confused with the Death Wish actor, and probably tougher.
Linda Cardellini, who recently starred in the Netflix series Bloodline, will play Capone's Mae. Matt Dillon will play Johnny, Capone's best friend. Dillon will next be seen in Lars von Trier's The House That Jack Built. Kyle MacLachlan will play Capone's  doctor Karlock. MacLachlan starred in Showtime's revival of the cult series Twin Peaks. Katherine Narducci will play Capone's sister Rosie.  
Read the latest Den of Geek Special Edition Magazine Here!