News
Tom Cruise Injured During Mission: Impossible 6 Stunt
A Mission: Impossible 6 building jump stunt leaves Tom Cruise injured and limping.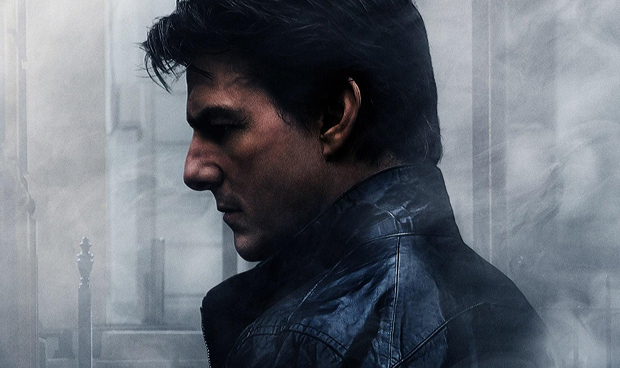 Tom Cruise was injured after a building jump stunt filmed for Mission: Impossible 6 went wrong. While the 55-year-old A-lister has performed a variety of insane stunts in service to his Mission: Impossible film franchise over the past 21 years, it seems that this particular stunt – a building jump – may very well have caused a painful setback.
The incident – with footage initially released via TMZ – occurred on Sunday while shooting the sixth M:I film in London. Cruise, as his embattled agent character Ethan Hunt, was safely strapped to rigging, tasked with making a lengthy building-to-building leap. However, he couldn't quite clear the hurdle in this parkour exhibition and ended up slamming into the side of his destination. Upon pulling himself up, he can clearly be seen limping.
Another video shows that Cruise attempted this stunt at least twice, apparently failing each time, leading to the belief that his injuries may be severe. Indeed, the second video, which looks up at the stunt, shows Cruise's forceful collision with the side of the building, accompanied by the loud sound of a violent slam. For now, though, nothing has been confirmed by either director Christopher McQuarrie or by Cruise himself, regarding the star's condition.
*According to Paramount's subsequent official statement on August 16 regarding Cruise's condition and the status of Mission: Impossible 6:
"During production on the latest Mission: Impossible film, Tom Cruise broke his ankle while performing a stunt. Production will go on hiatus while Tom makes a full recovery, and the film remains on schedule to open July 27, 2018. Tom wants to thank you all for your concern and support and can't wait to share the film with everyone next summer."
Regardless, the incident drives home the idea of the physical toll that this franchise continues to take on Cruise, despite how well he's aged and his labor of love status with the series. The Mission: Impossible franchise – the 1996-launched film spinoff of the popular 1960s TV spy series – has put Cruise in some serious stunt predicaments over the decades, with the most recent examples being an insanely-altitudinal climb of Dubai's Burj Khalifa skyscraper (the world's tallest building,) for 2011's Mission: Impossible: Ghost Protocol and a sequence that had him hanging off the side of a flying Airbus A400M Atlus for 2015's Mission: Impossible: Rogue Nation.
Mission: Impossible 6 is still operating on a schedule that stealthily moves toward a release at theaters on July 27, 2018.
*This article was updated with new information.
Read and download the full Den of Geek Special Edition magazine here!