News
To Dust: Asking Life's Big Questions with Matthew Broderick
We chat with Matthew Broderick about his new film To Dust and how the dark comedy tackles the great mystery of what comes next.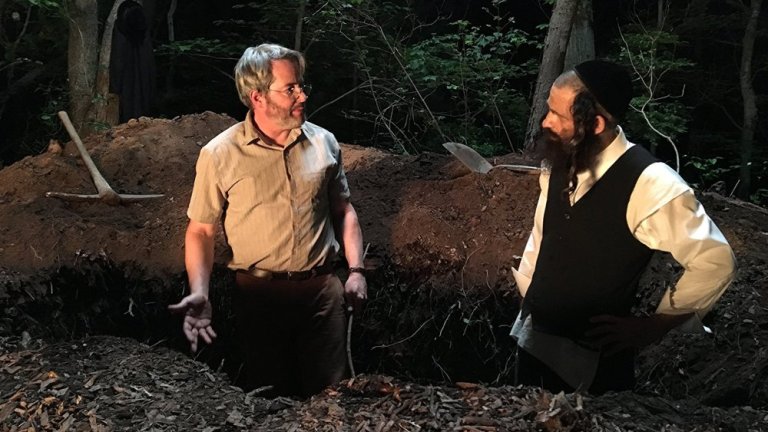 Ashes to ashes, dust to… well, you know the rest. Have you ever thought about the words though? As we pass on from this world, our bodies lowered into the ground—unless you've chosen to be cremated, in which case, those words seem all the more pertinent—do you wonder if we actually, become dust? While literally turning to dust may not be what many people expect to be the actual outcome for our mortal bodies, what does actually happen? That is the question Shmuel (Géza Röhrig, Son of Saul) has after his wife passes away from a battle with cancer. As an Orthodox Hasidic Jew, these are questions his religion has no real answer for. His search for answers lead him to Albert (the incomparable Matthew Broderick), a science professor who seems to be going through the motions without much drive. After what starts out as a partnership formed out of pity, Shmuel and Albert begin a road of scientific and philosophical exploration that will help heal them both in ways they may not have expected.
Fear not though, as heavy as all of this sounds, To Dust is actually a clever, dark comedy that sees this unlikely pair fumble their way through a journey for answers that does not disappoint. Slightly reminiscent at its onset to the Coen Brothers' A Serious Man, To Dust is a much more personal piece that will connect with viewers from all walks of life. We sat down with the film's stars and director Shawn Snyder to talk a little bit about religion, character flaws, and of course; Tom Waits! When do you not talk about Tom Waits though?