News
Time Freak Trailer Arrives
Game Of Thrones star Sophie Turner becomes the object of a teen time traveller's affection and regret in the first Time Freak trailer.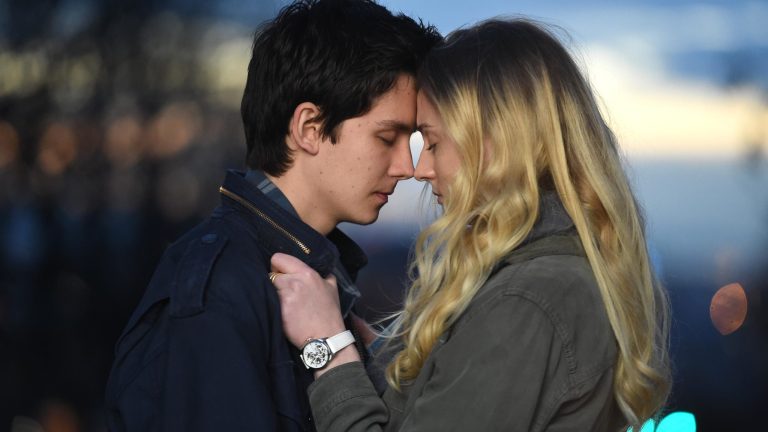 It's a frustrating time to be a Sophie Turner fan. The final season of HBO's ratings-hogger Game Of Thrones won't arrive until well into 2019, and Dark Phoenix, the forthcoming X-Men film that the actress will be the center of, has just had its release date pushed back – again – until the summer of next year.
Here's something to tide you over, then! A first trailer for Turner's new sci-fi rom-com Time Freak has arrived. Andrew Bowler has directed this feature based on his 2011 short film of the same name, and it looks to be the sort of thing you'd watch on an evening and go "ahh, that was nice."
Turner's co-stars here are Asa Butterfield (who led the ill-fated Ender's Game adaptation) and Santa Clarita Diet's Skyler Gisondo. The two of them will be rewinding time as often as they can to ensure a perfect romance is realised between Butterfield's science geek Stillman and Turner's Debbie. Likely by the end, they'll discover that no such thing can exist, but we're speculating.
Take a look…
Here's a quick synopsis, too, if you can't watch the trailer at the moment:
If you could turn back time…could you win back the love of your life? That's the problem puzzling Stillman (Asa Butterfield, Ender's Game), a physics genius recently dumped by his stunning girlfriend Debbie (Sophie Turner, "Game of Thrones"). So after creating a timeline of their romance and a machine to rewind the past, he grabs his wingman, Evan (Skyler Gisondo), and sets off to right every wrong he made with Debbie. But as this insane comedy proves, there are some mistakes too perfect for science to fix.
Time Freak will be released on November 9. We'll keep an eye out.
Read and download the Den of Geek NYCC 2018 Special Edition Magazine right here!