News
Tim Burton's Frankenweenie: a live action short with an animated future
Tim Burton's 1984 live action short puts an English bull terrier into the Frankenstein story. We have a closer look at Frankenweenie...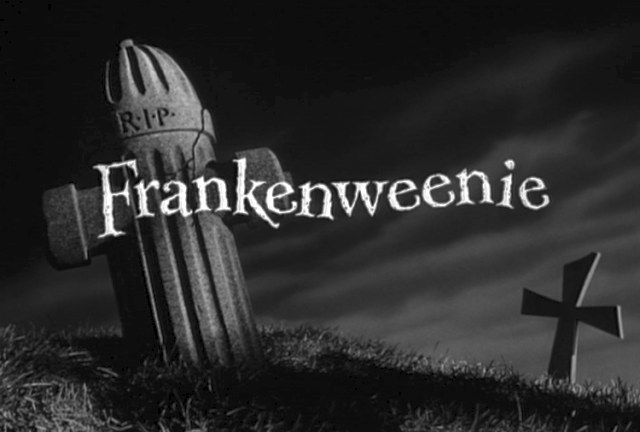 Yesterday we looked at Tim Burton's 1982 six-minute stop-motion animation about a young boy with a morbid imagination and a fondness for Vincent Price. Two short years later, Burton would revisit elements of Vincent, in a live action short that was a take on Frankenstein's monster, reimagined as an English bull terrier named Sparky.
Another gem on the special two-disc edition of The Nightmare Before Christmas, the twenty-nine minute black-and-white film is both a great half hour of singular storytelling and another look at the early work of Tim Burton, as a director of bodies besides those made of clay, and the creative mind behind the concept and story of the new Frankensteins.
Mom and dad, (Ben and Susan Frankenstein, played by Shelley Duvall and Daniel Stern) are caring parents to young Victor Frankenstein (Barret Oliver, perhaps most recognisable for his role as Bastian in The NeverEnding Story), encouraging his talent for homemade films which star the beloved family pet, Sparky.
Sparky's one of those exceptional dogs that doesn't mind being dressed up in a spiky monster costume beside a smoking volcano, if it helps achieve a good dramatic scene for the family's entertainment. And when he eagerly chases a ball Victor's thrown into the street and is hit and killed by a car, his loss leaves a large hole in Victor's life.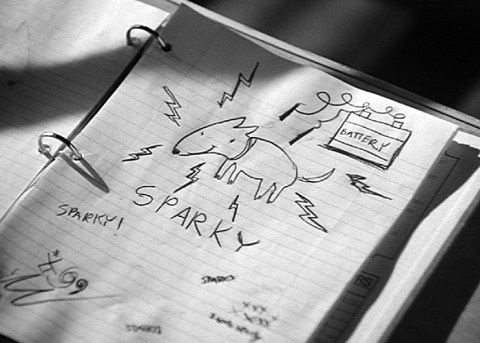 Soon after, a bit of fortuitously timed science lesson in school shows how a frog's legs can be made to move with a current of electricity. This is enough of a nudge for Victor to dig up Sparky, rig an elaborate laboratory in the attic with a toaster, lamps, cables and kites and prepare to reanimate Sparky at the very next sign of a thunderstorm.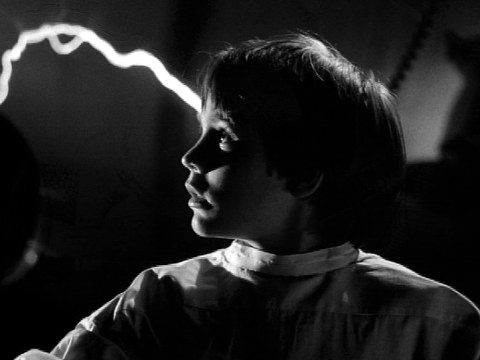 His plan goes off without a major problem, except that Sparky, who doesn't realise the sight of his stitched together body and the bolts in his neck aren't a common occurrence on the Frankenstein's block, runs outside where he's spotted by neighbours who know he shouldn't be above ground.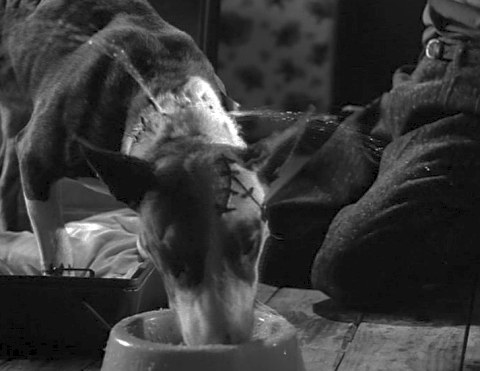 What follows are close parallels to the Frankenstein film of Mary Shelley's creation, gently bent, with the angry torch-carrying pitchfork-wielding townsfolk replaced by neighbours with flashlights, a crutch and croquet mallet chasing Sparky though the town.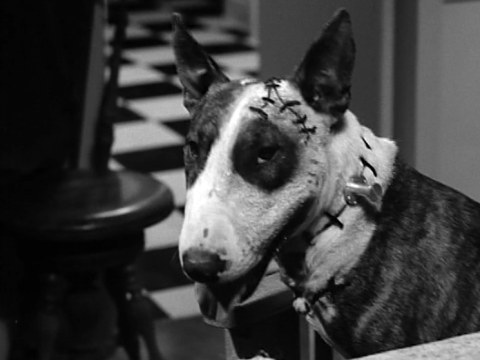 A real stroke of genius, the most poignant part of the story, where Sparky is cornered without hope of escape, takes place in a dilapidated windmill, just like in the 1931 movie, except here the windmill isn't out of place in the suburban setting, as it's part of a miniature golf course that Sparky runs to as the neighbours follow.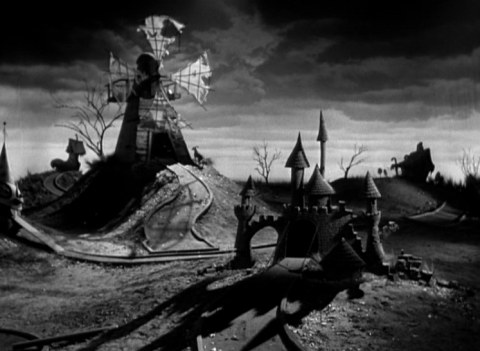 The most menacing aspect of the film may be that the setting of a fire occurs in this modern retelling too, but with a very different outcome to the horror monster movie.
On reading an outline of the film, or even seeing a few out of context stills, you might expect that Frankenweenie would be a film that frightens kids, but, although it might contain surprising scenes and does deal with the death of a pet, it also has enough humour and comfortable familial scenes that it never feels threatening or too scary.
It also relates a valuable message about suspicions, the risks in judging by appearances and jumping to conclusions in an unexpected twist to a well-known tale. (Although Sparky unintentionally frightens a few people, he never harms anyone, not even accidentally.)
While it might be inappropriate for the very youngest children, Frankenweenie's much less shocking today than on its release and without giving the ending away, we can say that it's a satisfying experience from a child or adult's perspective.
Frankenweenie is also a very early source of study in Tim Burton's developing style and there are elements already glimpsed (Vincent wanting to experiment on his dog and turn him into a zombie) and others that would be repeated (Sparky's hilltop gravesite and tombstone are very similar to those that follow in later films Beetlejuice and The Nightmare Before Christmas).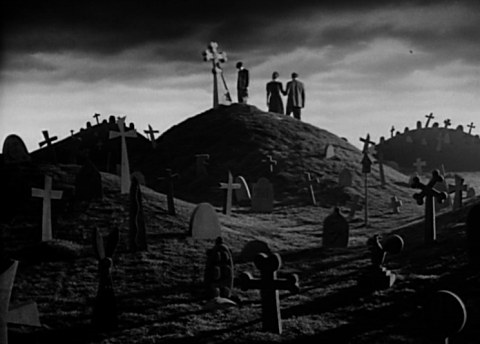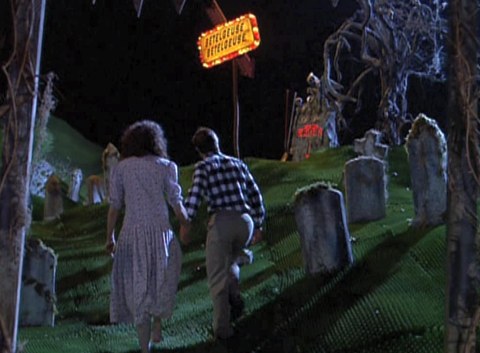 Other interesting scenes to watch for, for curiosity's sake, are the perpetually lawn-watering neighbour who looks remarkably like a predecessor of The Incredibles' Edna 'E' Mode, and a young Sofia Coppola in a bizarrely blonde wig above her inky black eyebrows.

One of the most exciting prospects about Frankenweenie is that there's talk of a full length version in the works, this time in Burton's now perfected stop-motion animated style. More than a rumour, Burton himself introduces the live action short on DVD, stating that he's anxious for the story to be told using his original drawings and character designs.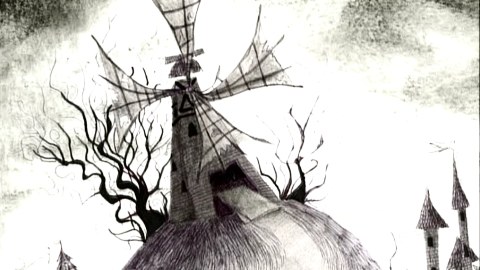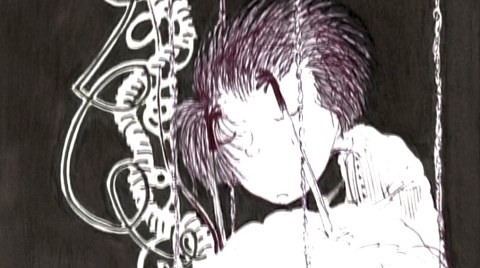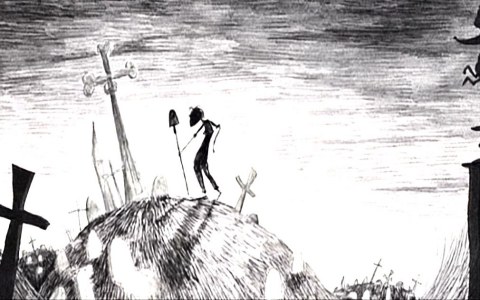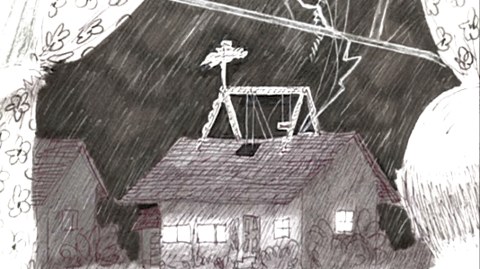 Not only would we welcome another Burton animated film, but this could make the Frankenweenie tale much more accessible to those who may have had qualms about the death of pet using a real dog, no matter how tastefully it was done.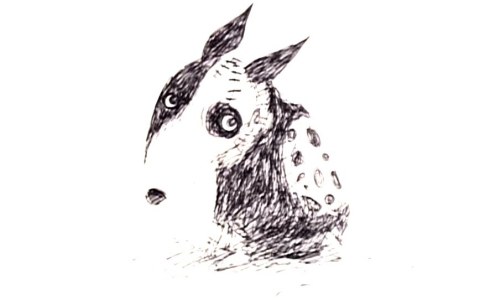 Whether this becomes a reality or not, Frankenweenie is regarded as a highly rated experience by adults and children alike, who witnessed it before its afterlife as a treasured DVD extra.
Alice In Wonderland is on Disney DVD and Blu-ray from Friday 4th June.