Features
TIFF 2018 Movie Round-Up and Oscar Chances
Our thoughts on everything we saw at this year's TIFF, as well as which we think are big contenders for the Oscars (and which are not).
The 43rd annual Toronto International Film Festival is one for the history books, and it is one that has already set the Oscar race toward 2019 in rapid motion. In less than two weeks, awards seasons hopes were made and shattered, but for us and the hundreds of thousands in attendance, it was a thrill just to experience so much high-quality cinema gathered in a concentrated area.
Unfortunately, it is impossible to see everything you want at TIFF. I personally regret missing out on the genuinely well-regarded Can You Ever Forgive Me? and the incredibly buzzy Green Book, which may just propel Peter Farrelly of the Dumb and Dumber franchise to the Academy Awards stage. Still, with over 20 movies sampled, here were our thoughts on some of the great (and not-so-great) movie offerings from the rest of 2018, as well as our early and entirely speculative awards bellwether measurements for each picture.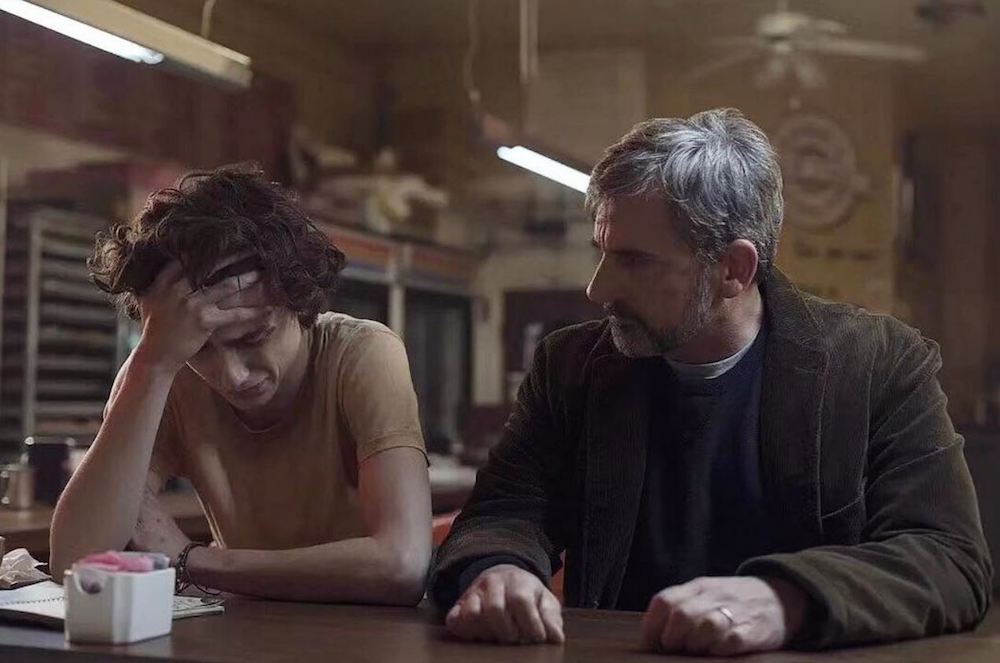 Beautiful Boy
Release Date: October 12
A moving showcase for Steve Carell and up-and-coming Timothée Chalamet's considerable talents, if not too much more, Beautiful Boy works best as a manipulative tearjerker. In a film based on a true story, Steve Carell plays David Sheff, a successful journalist who realizes too late that his bright and college-bound son, Nic (Chalamet), is addicted to meth and just about everything else. The picture ticks off all the boxes in the addiction-relapse-heartstring-ripper checklist, and director Felix Van Groeningen otherwise doesn't do too much else to obstruct the performances.
Still, the acting is top notch from both men, and Carell especially goes in for the kill with one of his most deflated and quietly agonizing turns. You know exactly what kind of movie this is, but if you like the actors, it'll leave its mark on your tear ducts.
Awards chances: Perhaps a little too manipulative, even for Academy voters, to sneak into the Best Picture category, Carell and Chalamet both do raw work, and I suspect Carell could be rewarded with the fourth or fifth Best Actor slot as a result.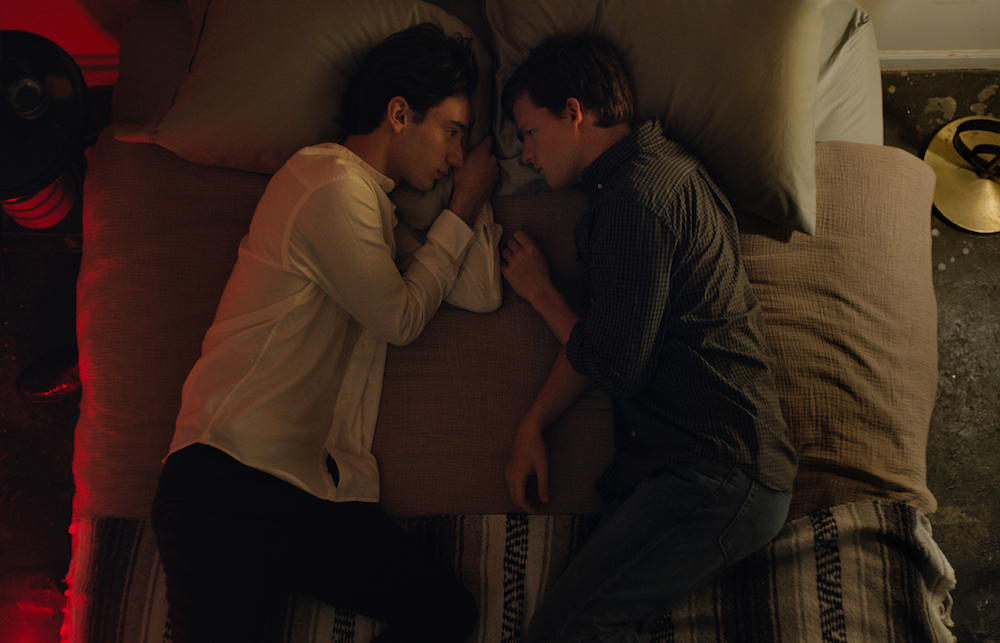 Boy Erased
Release Date: November 2
Hollywood's other current golden boy stars in a slightly better, if also familiar, tale of escaping gay conversion therapy. Reminiscent of The Miseducation of Cameron Post from earlier this year, Boy Erased probably has more mainstream box office appeal (not that that makes it better). Directed as a dramatic thriller about escaping a prison, director Joel Edgerton has a point that this is indeed a prison movie—if one that doesn't get to know its inmates that well.
Focused effectively on Lucas Hedges as Jared, Boy Erased is the true story of a pastor's son who is convinced to allow an insidious brainwashing to occur due to his and his father's religious beliefs. Edgerton also appears onscreen as the proverbial warden of the piece, a know-nothing pseudo-Christian psychologist without a degree. Yet the movie plays best in the vignettes of Jared's homelife with his well-meaning and obliviously bigoted father Marshall (Russell Crowe), and especially against the quietly heartbroken mother Nancy (Nicole Kidman). The scenes between a mother and son knowing something is wrong, but neither willing to articulate it, are as tense as the film's climactic escape sequences.
Awards chances: Nicole Kidman could be nominated for Best Actress for Destroyer farther down on this round-up, but she and Hedges are certain to get nods in Best Supporting Actress and Leading Actor here. Their scenes crackle, and by extension Crowe in his most character actor-styled turn yet has pretty good odds to be in the Supporting Actor running. However, the film might be a little too by-the-book for Best Picture and certainly Best Director.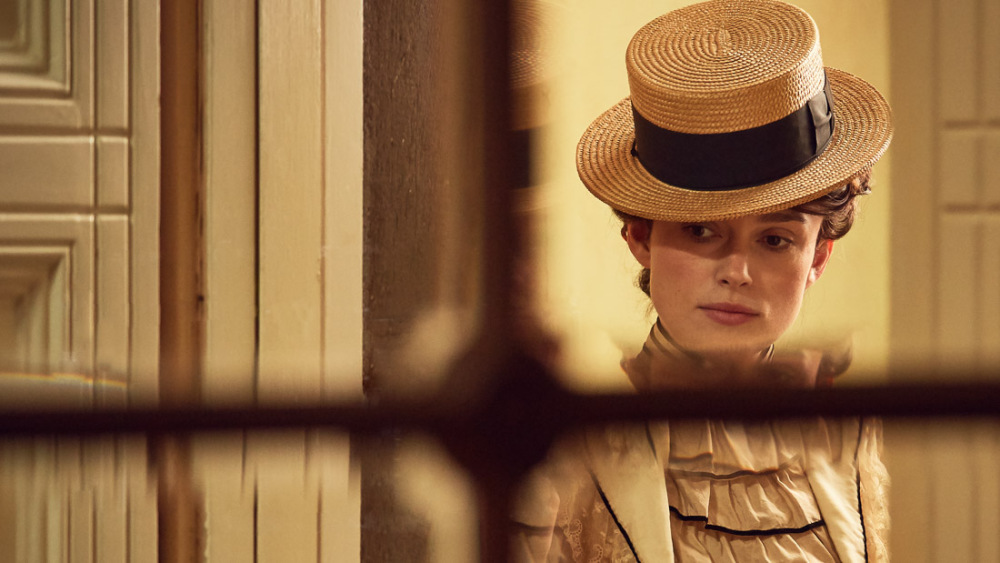 Colette
Release Date: September 21
In Gigi, the decidedly French novella by the mononymous author Colette, many variations of practical wisdom are shared—at least so far as when one retired courtesan attempts to train her great-niece in the chosen arts. It is an exact such scene wherein Aunt Alicia intones, "Love, my dear Gigi, is a thing of beauty, like a work of art. And like a work of art, it is created by artists." These words might appear to be euphemisms in that story, but such a vision of romance is paramount to Colette, the unexpectedly beguiling biopic about the author's life. With a laissez-faire vivaciousness, the film tracks the unconventional marriage of Sidonie-Gabrielle Colette and her husband who for more than a decade took credit for her literary genius. But even such professional slights can have their courtesies. It is through this prism that Colette turns period piece conventions on their head and offers a clever reworking of the form, as well as a superior turn for one of its greatest modern stars, Keira Knightley. As a lead who is no stranger to roles requiring corsets and historical dress, Knightley along with a mostly English cast discover a surprising amount of continental charm that hews refreshingly close to a Parisian sensibility.
Awards chances: Keira Knightley gives a delightful performance, but this twice Oscar-nominated actress' film may be opening with too little fanfare and too early to grab major attention beyond its exquisite costumes and production design.
Destroyer
Release Date: December 25
Dennis Hopper once said that noir is every director's favorite genre. While my college professor would quibble over even labeling it a "genre," it is easy to see his point. In a world of paranoia and despair, aesthetic reigns supreme. But sometimes that aesthetic can be mostly the province of the actor-king, or in the case of Destroyer, actor-queen. Indeed, Karyn Kusama's sunbaked neo nightmare gets a lot out of Nicole Kidman's stellar performance as a poor, haunted cop doing an even poorer job of becoming the hero. In short, she is the perfect lead for noir, breaking the generic binary prism women are usually placed in with these sorts of films while standing as her own captivating creation—even if that stance ends with her sliding under the table. All grayed and bloodshot makeup, plus a yellowing lather on her teeth, Kidman's Erin Bell is a fantastically unkempt and disheveled creation… imbuing its film with a grizzled despair that can elevate the more boilerplate aspects of the film.
Awards chances: The only element of the movie that is sure to be in the running is Nicole Kidman's outstanding performance in the Best Actress categories (the fact that she is a beautiful woman who went "ugly" won't hurt either). However, given that the rest of the movie is fairly grim and somewhat slight, it's an open question whether Kidman's transformation will get the attention it deserves. Considering she is Oscar royalty already (one win and four nominations), we wouldn't rule her out getting one of the fourth or fifth nomination spots. If that happens, she might be twice nominated this year.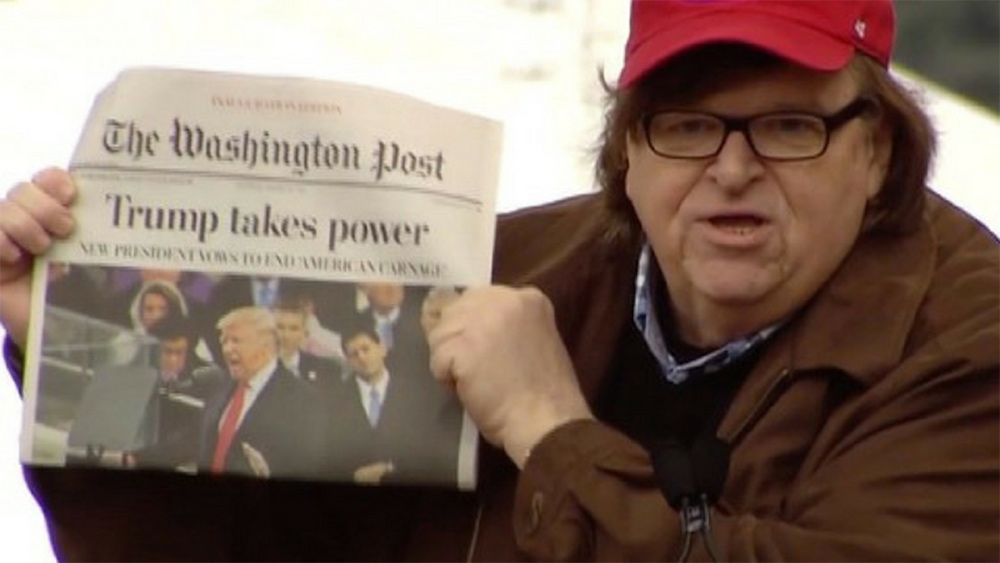 Fahrenheit 11/9
Release Date: September 21
Debuting on TIFF's opening night, Fahrenheit 11/9 is many things, including ostensibly a sequel to Moore's zeitgeist-busting deconstruction of the George W. Bush era in Fahrenheit 9/11. It most certainly is Moore's indictment of President Donald Trump and the waking nightmare of an American leader who declares war on the press while fawning over Vladimir Putin, and it is also a hapless comedy of manners that details the mutual folly of the DNC and news media on Trump's slow march toward the White House. But at its best, it acts as a pseudo-sequel to Moore's earlier, better docs: Roger & Me (1989) and Bowling for Columbine (2002). For it is when Moore replaces his pessimism hat with one adorned in the colors of advocacy and hometown fury that he paints a new—yet tragically familiar—picture.
Awards chances: As one of Michael Moore's messier documentaries, I do not find it likely this will win in the Best Documentary category, not least of all because of the famous booing he received for calling the Iraq War "fictitious" on the Oscar stage after winning in 2005 for Fahrenheit 9/11. With that said, it is Moore's most entertaining film since then and will probably be nominated if for no other reason than as a thumb in the eye at the toad-in-chief.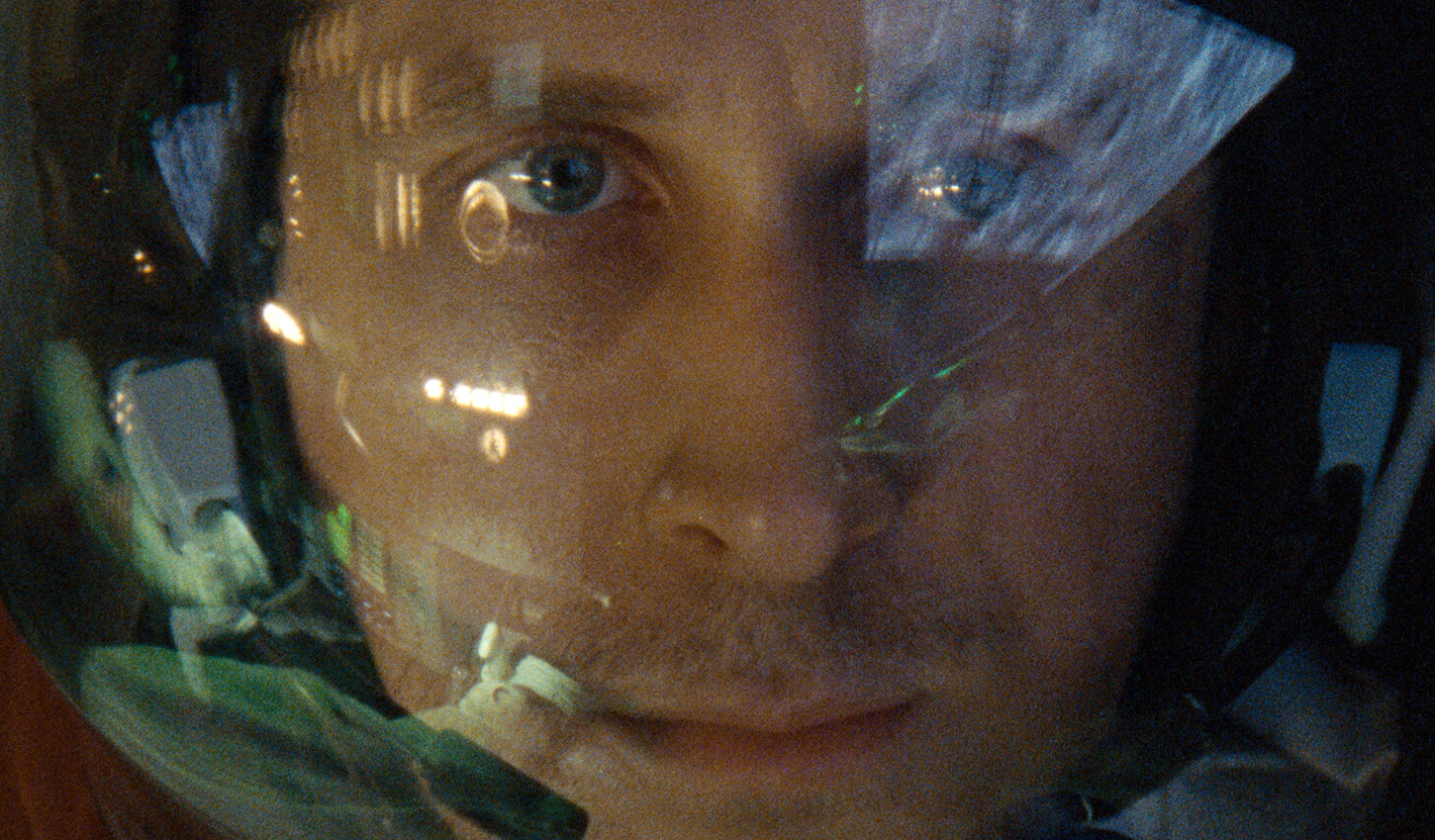 First Man
Release Date: October 12
The third act of a Damien Chazelle movie is always a pleasure to behold. Be it the agony and ecstasy of creation (a la Whiplash) or a technicolor daydream of the road not taken (La La Land), the young director has already established a pattern of using his climax to reveal the horror of achieving your dream, and that is no more literal than in the final triumphant moments of First Man, Chazelle's biopic about Neil Armstrong that reminds moviegoers what the moon landing was: a journey into the unknown. And it's an unknown the film both yearns for and dreads its entire running time. As Ryan Gosling's Armstrong views the surface of that orbiting rock—one that's ever been on his distant horizon yet is now just outside the window of Apollo 11's module—he is no mere astronaut on a mission; this is an Ahab who's at last eye-to-eye with the whale, one so enormous in scope and import that it is only now that Chazelle switches formats from 35mm to 70mm IMAX. The effect is of such magnitude, especially when juxtaposed by the chilled silence of space, that it really is akin to walking on the moon since it takes one's breath away.
Awards chances: Despite being Damien Chazelle's gripping and visually astounding follow-up to La La Land, I have doubts that this will be the one to get him his Best Picture prize. The director already has an Oscar in his own category for La La Land, which was a much more emotionally involving movie than the one about the often remote and happy-in-his-own-company Neil Armstrong. But I could be wrong, and either way, it will dominate in above and below the line nomination tallies, including Picture, Director, Adapted Screenplay, Best Actor for Gosling, and Best Supporting Actress for Claire Foy. And it is poised to lead in categories like Cinematography, Original Score, Production Design, and Visual Effects.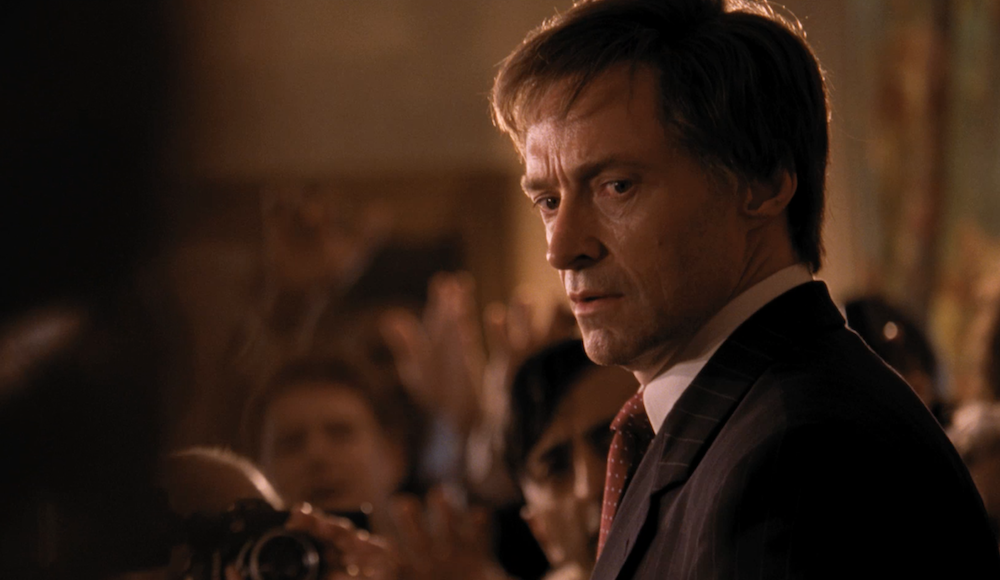 The Front Runner
Release Date: November 21
The movie that attempts to trace the beginning of our uncivil discourse in the modern media landscape, The Front Runner revisits the first presidential sex scandal that broke the news cycle. Relatively antiquated by modern standards, which is kind of the point, the crucible of Gary Hart is at the center of Jason Reitman's sometimes affable but often soapbox-clutching political melodrama. With a smiling performance, Hugh Jackman portrays Hart, the one-time Democratic Party frontrunner in the 1988 primaries who saw his life and presidential ambitions implode due to journalists hiding out in proverbial bushes outside his house to maybe catch him canoodling with a mistress.
The movie features a lot of hand-wringing and wide-eyed civics debates between talented actors asked to do little more than speak toward the conscious of the camera, as opposed to each other. Jackman, Vera Farmiga as his long-suffering wife, Lee, J.K. Simmons, Alfred Molina, and more all turn in fine work, but the overall effect is a pretty unpersuasive stump speech, not least of all because the film wants to lecture media for dumbing down our discourse, but then gets as slippery as a politician's answer when considering if leaders who are sexually carnivorous should also be considered predatory.
Awards chances: Hugh Jackman might be a long shot for a Best Actor nomination, but only if the field doesn't continue to populate. It's a fine performance in a pretty forgettable film.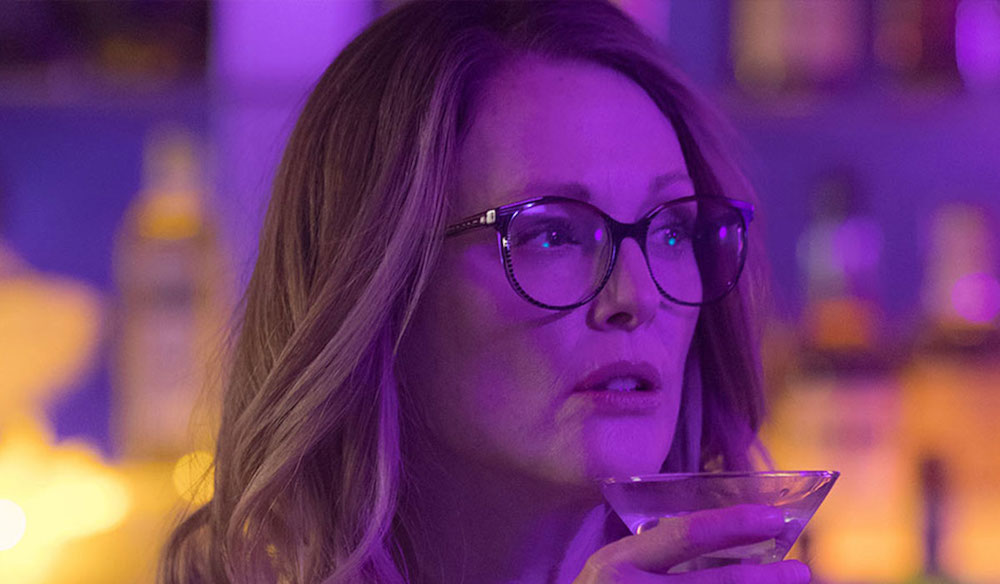 Gloria Bell
Release Date: TBA
As his follow-up to Disobedience, one of my three favorite films from the first half of 2018, director Sebastián Lelio remakes his own Chilean calling card in Gloria Bell, an intimate portrait of a woman of a certain age feeling the desperation of loneliness but the high of still being alive. Dancing down at the nightclub for the middle-aged like she's still 22, Julianne Moore's Gloria will not let her children growing up and moving out, while her ex-husband settles down, slow her for a second.
Admittedly, I have not seen the original Gloria Bell, so my point of reference is exclusively this energetic star vehicle for Moore. She does excellently with the material, taking the role and running with it in all its bare-all vulnerability. She is also just a joy to watch huff it across the floor. However, her odd romance with John Tuturro's sad sack is more a point of curiosity than sincere interest. Consequently, the movie stands mostly as an eyebrow-raising portrait crafted with the finest paints.
Awards Chances: Moore is more than good enough to be considered for major awards in this film. Whether she will be is another question with a very high bar to clear, beginning with if the film is even released before 2019.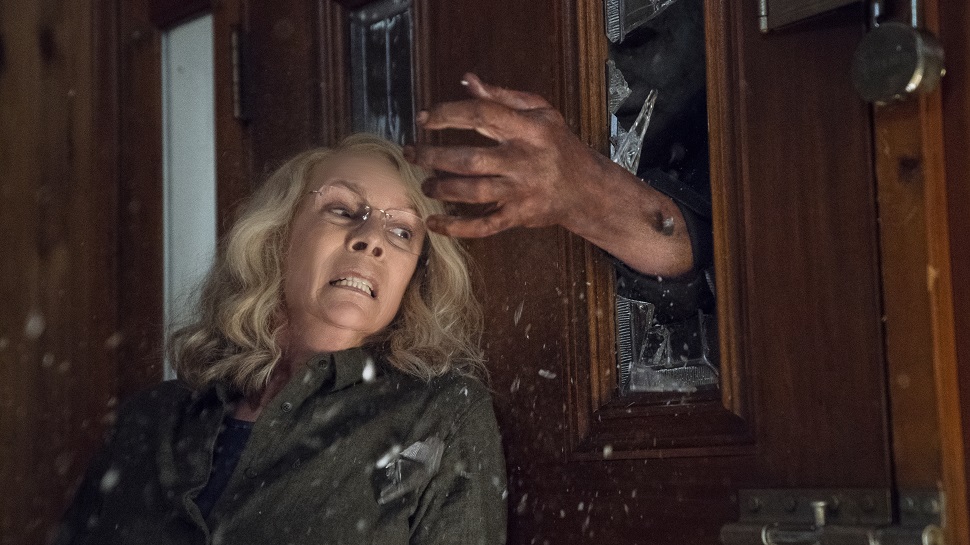 Halloween
Release Date: October 19
The mission statement of David Gordon Green's Halloween is plainly visible in the opening credits. Following a perverse cold open, in which mere mortals attempt to commune with the living manifestation of evil—our dear Michael Myers—John Carpenter's sinister score begins. As with so many other Halloween films, including Carpenter's 1978 masterpiece, the relentless menace of familiar synthesizers are accompanied by the image of a Jack-o-lantern, except this time it's been smashed. After so many long All Hallows' Eves of misuse, and after so many sequels, remakes, and retcons, there doesn't seem to be much life left in the old pumpkin. Yet as Carpenter's musical enmity grows, so too does the pumpkin's face, inflating like a candlelit beach ball. By the end of the retro title cards, the smiling Jack is back. Halloween's returned to its former glory… It is the fealty to that initial terror which makes 2018's Halloween the best take on what a "Halloween II" should be.
Awards chances: You're barking up the wrong pumpkin.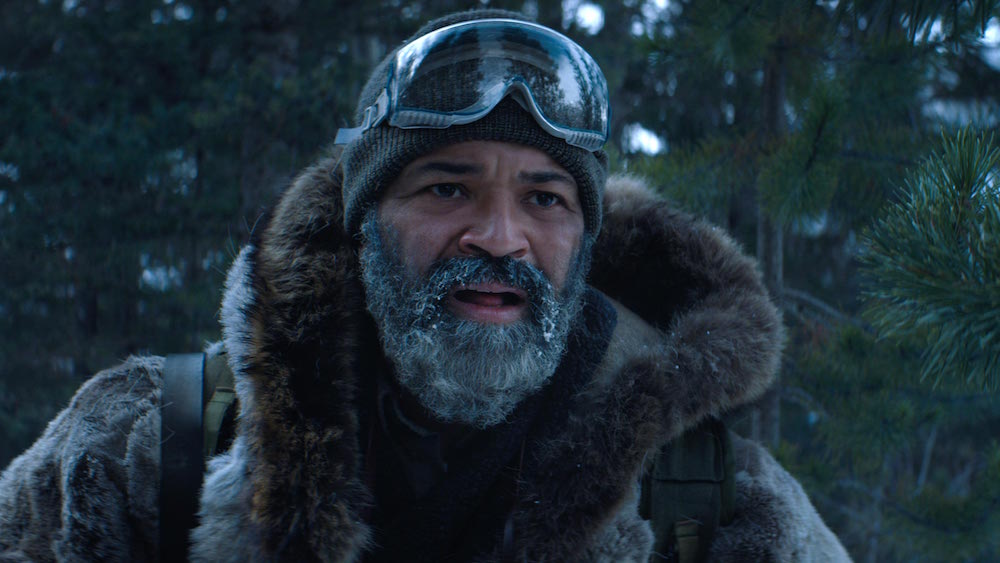 Hold the Dark
Release Date: September 28 (Netflix)
At a very deliberate and measured pace, that can at times be as patient as the very glaciers Jeffrey Wright and Alexander Skarsgård ultimately trek across, Jeremy Saulnier's Hold the Dark is about putting a finer point on that cold rush that comes on the most sleepless nights. And that uncomfortable gust comes in violent outbursts filled with the most senseless of savage carnage. Genuinely, I cannot recall another movie where so many characters are unsuspectingly, and quite suddenly, shot in the face… The movie is handsomely mounted and so effectively executed that I am confident there is an audience who will embrace its obtuseness. Yet, unlike Green Room, I am left mixed on the choice of having shined a light into this enigmatic dark.
Awards chances: That's not its aim, nor is it in danger of landing a stray target like that.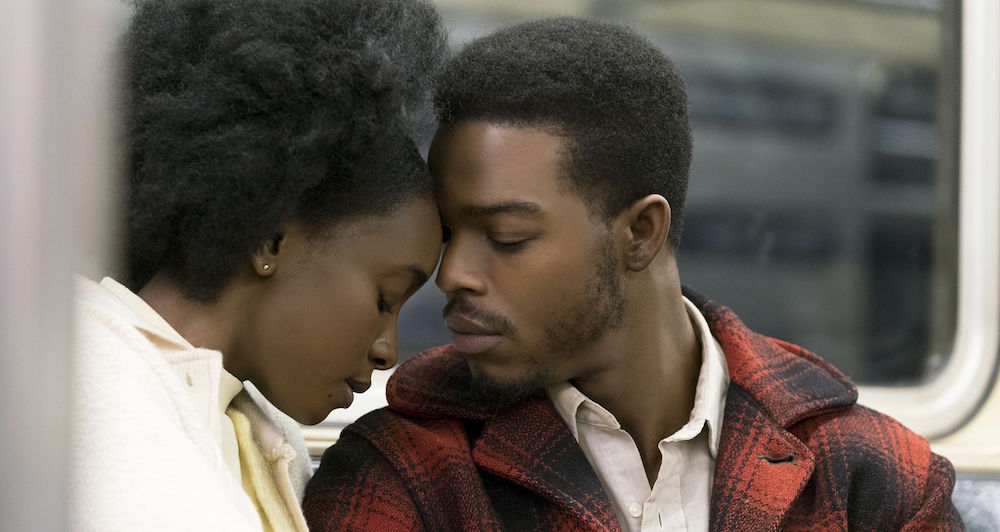 If Beale Street Could Talk
Release Date: November 30
At a film festival, or really any movie house, most pictures are destined to be immediately analyzed for meaning and intent. Others are simply enjoyed (or not) due to the effectiveness of their escapism. And then there are those are that are felt, down to your bones and the very marrow beneath. Barry Jenkins' If Beale Street Could Talk is such a lucid cinematic tome. To be sure, it clearly demands analysis and much thought long after its running time is over, but the soul of the picture is what lingers like a wistful memory of times gone by. Or those that have been forcibly taken away. As Jenkins' first feature after Moonlight won a Best Picture Oscar, the filmmaker has used the opportunity afforded by Hollywood accolades to adapt the long underrepresented author James Baldwin to the screen. Pulling from the 1974 novel of the same name, Jenkins' movie turns the page to a specific time and place in 1970s Harlem that, by its very nature, could just as easily apply to the America of today.
Awards chances: Barry Jenkins' film came in as runner-up for TIFF's audience favorite trophy, the Grolsch People's Choice Award, so it will likely play over very well with awards voters as it already has with critics (including myself). Maybe a little too bittersweet to be as much of a mainstream breakout contender as Green Book (which won the Grolsch) or A Star is Born, it still hits the right marks for critics and industry insiders alike. As the Moonlight follow-up, expect it to be highly competitive in Best Picture, Best Director, Best Adapted Screenplay, Best Costumes, and Best Production Design. I also think star KiKi Layne has an outside chance of getting a Best Actress nod, as does Regina King for Best Supporting Actress.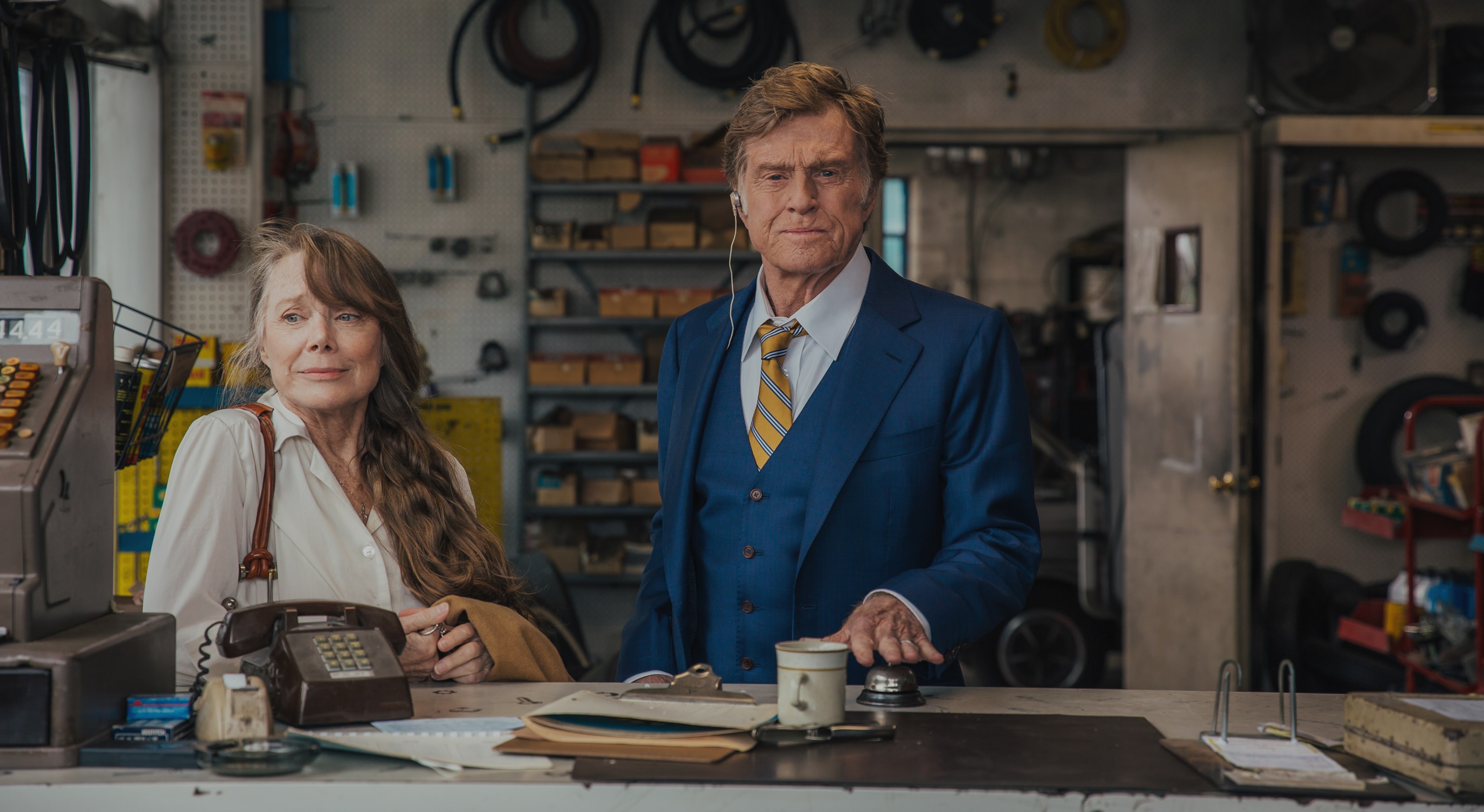 The Old Man & the Gun
Release Date: September 28
A film immersed in a gentle nostalgia for the era in which it is set, and the sense of lost time that is universal, David Lowery's latest film is his most accessible since it celebrates Robert Redford's movie star image if little more. Based on the true story of Forrest Tucker, a Southern gentleman who simply loved robbing banks, the film acts as an intentional echo and bookend to the role that first made Redford famous, the Sundance Kid. Like Butch Cassidy and the Sundance Kid, here is an elegiac little picture about enjoying the simpler things in life while on the wrong side of the law. But unlike Butch, The Old Man & the Gun doesn't have anything to prove. So it just leans back for gentle ride in what amounts to an old and still purring convertible. Redford has a blast, beaming like a warm sun on a cloudy day at the thrill of still knocking over savings and loans.
Awards chances: There could be a lifetime achievement nomination for Redford in the Best Actor category, who's only been nominated once for acting (The Sting), although he's won an actual lifetime achievement prize and a Best Director gold statue since then. I kind of hope he is nominated, but it will depend on how many slots are open. The picture should have a real shot at a Best Cinematography nomination though due its use of a granular 16mm that pleasantly recalls 1970s Hollywood photography.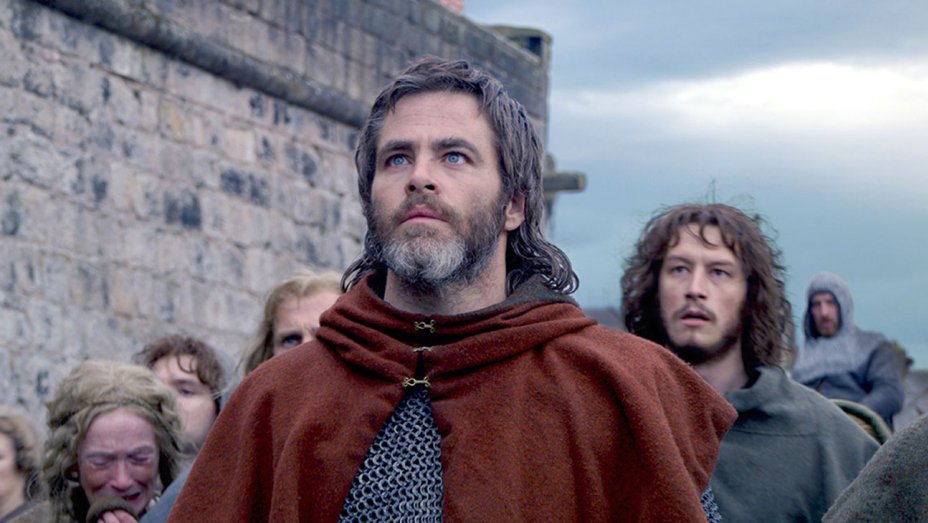 Outlaw King
Release Date: November 9 (Netflix)
At a glance, it would be easy to mistake Outlaw King as the anti-Braveheart. Both are about the First War of Scottish Independence, both feature Robert the Bruce as a major character, and both have William Wallace make an appearance—albeit to wildly different effect. Whereas Mel Gibson imagined the kilt-wearing rebel as a "warrior poet," David Mackenzie's Outlaw King depicts him as a desperate, wide-eyed nut literally falling out of trees. As the film surmises about this medieval form of mania, "Wallace is more of an idea than man." And yet, it is easy to see Outlaw King has much of the same thoughts on its mind too, if only regarding Robert the Bruce as its subject of worship. Aye, the Netflix begins as mildly deconstructionist of Hollywood visions of Scots in revolt—even with its own Hollywood star in a dashing if underserved Chris Pine—but the movie really only starts landing its blows when, like Gibson before him, Pine is actually delivering said concussive strikes between wrathful speeches and horses on spikes. The result is a film uneven in its sensibilities… and unlikely to compete with Braveheart in anyone's mind, for at its best it is only so much war with rarely any poetry.
Awards chances: About as good as William Wallace retiring to a quiet and happy life at the end.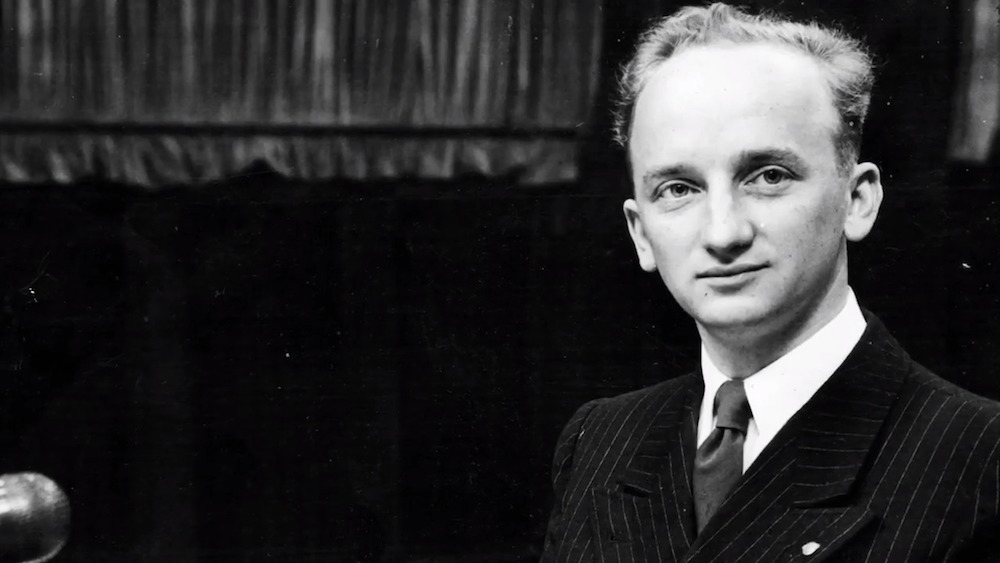 Prosecuting Evil
Release Date: TBA
Here is an informative and painfully timely doc about Ben Ferencz, the last surviving Nuremberg trials prosecutor, who at only 27-years-old was the lead prosecutor on one of the 12 trials that made a global example and historic record out of the perpetrators of the Holocaust. Responsible for the conviction of 22 men, four of whom were executed, after they organized the murders of over one million Jews, Ferencz already led a remarkable life before he reached 30. Yet the wunderkind dedicated the many years left in his life, and still does to this day, toward the advocacy of international law and accountability in order to curb human atrocities like the Holocaust. The movie even documents him giving the first closing remarks at the Hague's International Criminal Court.
A revealing film of a life dedicated to improving the human race, Prosecuting Evil is more of a quietly reassuring doc from Barry Avrich about our better angels… as well as a warning of how far from their grace we are drifting with leadership in the United States continuing to dismiss international accountability while creating the context where bad orders could be followed again.
Awards chances: It seems unlikely the film is even intended to compete for awards and there are no plans to release it as such at the moment.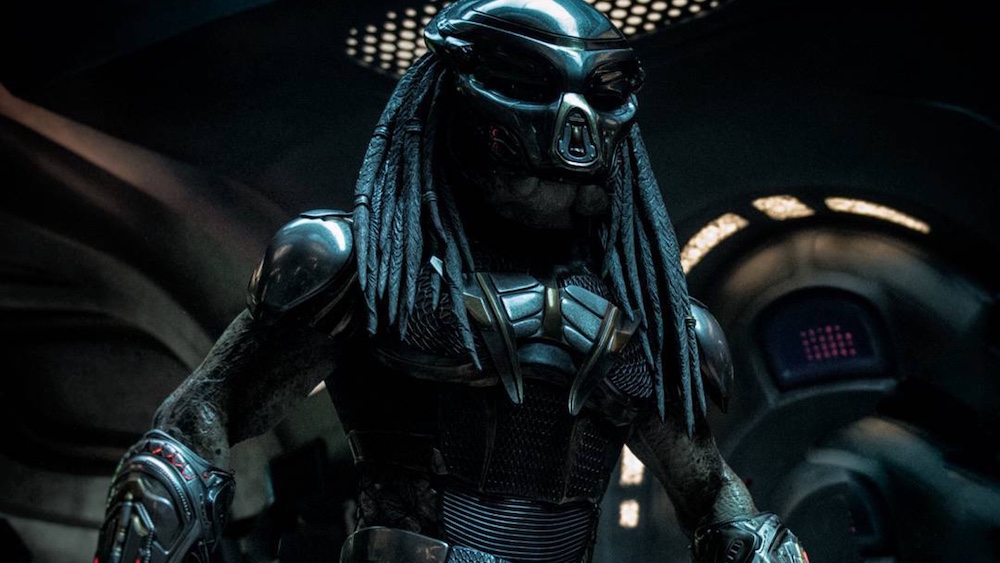 The Predator
Release Date: September 7
Already playing in theaters, I did not actually review this film for Den of Geek (that would be Don Kaye's thoughts here). But I standby his critiques (save for the excellence that is The Nice Guys). Despite a fantastic cast and a promising, if happily schlocky, opening 30-minute first act, The Predator devolves into a hot mess of poor computer-generated imagery and totally character motivation-free plotting.
Olivia Munn and Sterling K. Brown have surprisingly sharp screwball energy that a better movie would've zeroed in on, and Keegan-Michael Key has superb buddy comedy energy with Thomas Jane. All of that is sidelined though for unconvincing Predator dogs and the replacement of a cool Predator costume with a laughable CG-giant Predator. It's a series of inexplicable choices by the generally unflappable Shane Black, which leads to a lousy third act that reeks of logic-bending reshoots and sloppy indifference. It sets up for a sequel that will never come because this fall from grace was muddy enough.
Awards chances: I'd be more worried about franchise survival chances at the moment.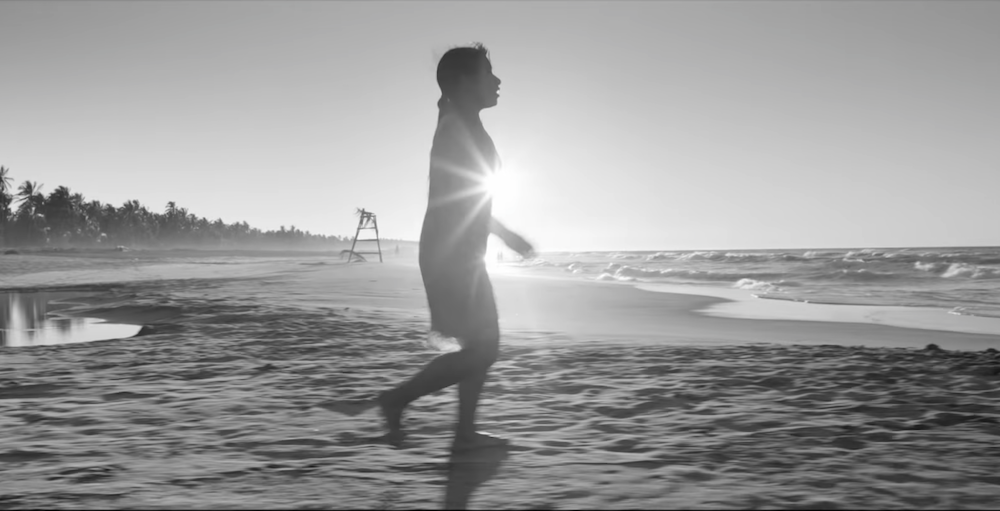 Roma
Release Date: December 14 (Netflix)
Alfonso Cuarón's Roma is not only the latest example that defangs this pretension that Netflix movies are not cinema; it sweeps that argument away in a black and white wave of moviemaking bliss. In a year like 2018, it is hard to think of a film that more lovingly or enthusiastically embraces the cinematic vernacular of the last hundred years to tell a story of such intimate delicacy and complementary big screen scope. It's such a sublime achievement in this vein that while it acts as Netflix's best shot yet to break through to Oscar's Best Picture race, it also suggests the perfect launching pad for the streaming service to open an original production in a wider release than New York and Los Angeles. For Cuarón's vision is so softly grandiose that it really should be seen on the biggest screen possible. Like the rolling surf that features so prominently in the film's third act, Roma is a slow but steady immersion that, for the most patient and least distracted viewer, will sweep you away in a vision that turns mid-20th century domesticity into a 70mm epic.
Awards chances: This film will be the darling of critic circle groups and many of the early taste-making votes of the awards season. Yet the film's egalitarian and non-fussy approach to sentimentality (as well as the Spanish subtitles) may dissuade some Oscar voters and definite mainstream viewers from loving it quite so much, as could its Netflix pedigree in the former's case. Expect it to be nominated for many technical awards and Best Picture and Best Director, though it may have a better shot in Director than the Picture category. For cinematography diehards, as far as I am concerned, it is between Cuarón's gorgeous work here and Linus Sandgren's own triumphs in First Man.
A Star is Born
Release Date: October 5
Several times throughout A Star is Born, Bradley Cooper purrs the lyrics, "Maybe it's time to let the old ways die." We think he doth protest too much, particularly in a film that so lovingly updates not only a few old ways of moviemaking, but also a very specific, older Hollywood myth. Indeed, Cooper's pensive directorial debut, which likewise stands as a remarkable introduction for Lady Gaga in the role of movie star, is the fourth version of this tale (not counting the many knockoffs) in which a fading star gives birth in his last gasp of fame to a new pop culture sun. Like the misbegotten 1976 version with Barbara Streisand and Kris Kristofferson, 2018's A Star is Born moves the showbiz fable from movie studios to the music industry. But unlike that vanity project, Cooper uses American entertainment's favorite creation myth to recreate how audiences will forever perceive him and Gaga… Like an acoustic cover of a brassy old standard, he strips away the glitz and bombast to make a passion play that feels raw and unplugged.
Awards chances: This thing will dominate in nominations and a few wins. Bradley Cooper has crafted a real crowd-pleaser with charismatic, awards-reel friendly performances for himself, Lady Gaga, and Sam Elliot in Supporting Actor. It not only is a shoe-in for nominations in those categories, and Best Picture and Director, but I will go out on a limb and say that barring Christian Bale blowing audiences away in the Dick Cheney biopic, or Rami Malek in his rumored to be legendary turn as Freddie Mercury, Cooper should be locked in as frontrunner for Best Actor. This is in small part due to him losing in 2012 with memorable work in Silver Linings Playbook, and now looking evermore appealing as he directed this garbling turn. I am less inclined to believe the hype train saying Lady Gaga is the Best Actress frontrunner, however. Still, this may be the first A Star is Born movie to take home some of the top prizes they all covet.
By the way, Gaga is still totally going to win an Oscar for co-writing "Shallow," which will be the only tune that matters in the Best Original Song category.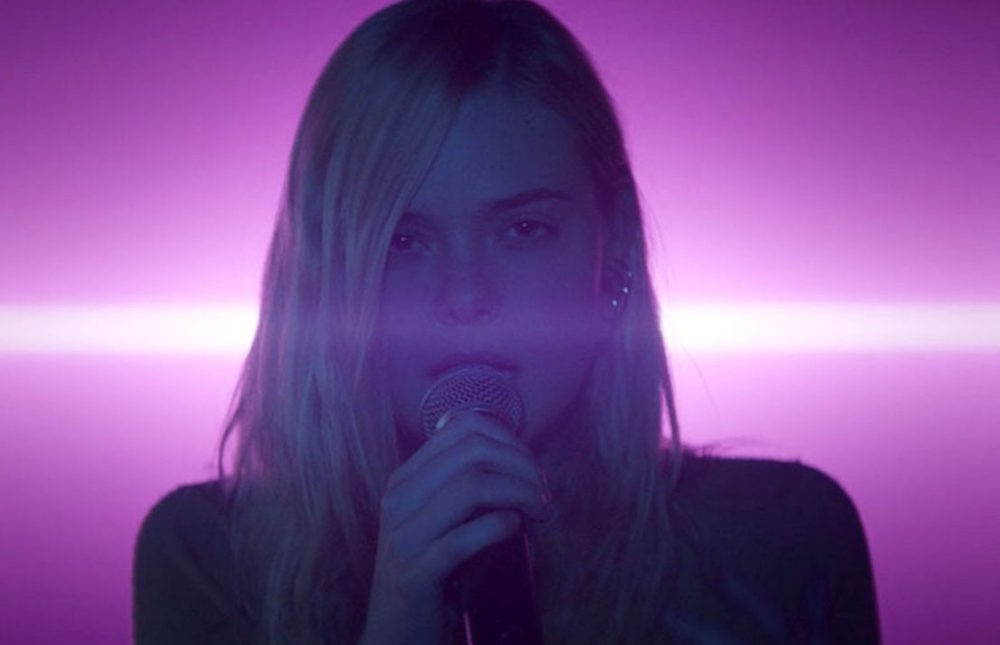 Teen Spirit
Release Date: TBA
Who knew Elle Fanning could sing so well? It was a common joke around TIFF this year that so many stars like her, Bradley Cooper, and Natalie Portman showed off their vocal abilities, but it takes on a special level of epiphany in Teen Spirit as the whole film is about the thrill of discovery. In this context, actor Max Minghella makes the jump to directing his first feature with a pretty stock and straightforward yarn about a young girl going into a singing competition and being tempted by the grinning devil in a nice suit (played here by Rebecca Hall's duplicitous smile). However, both Minghella and Fanning get the most joy and mileage out of the musical sequences, which take on a surrealist, supernatural quality.
When Violet (Fanning) reveals she has real talent for a British television series, she is plucked from her tiny island to serenade all of the UK, and along the way she takes a washed up Italian opera singer (Zlatko Buric) as her mentor and erstwhile manager. The story is boilerplate, but the execution is evocative, showcasing a real knack for visuals, including a deliciously belabored Steadicam shot tracking Violet on her stomach-churning march to the final singing competition, and musical sequences that never leave the pie-in-the-sky daydreams of Fanning's melodic headspace.
Refusing to step out of her shoes, the film does not even bother with the rules of the singing competition, which is for the best, because it is in those moments of lucid dreaming, in which the surprising Fanning vocals mingle with her unsurprisingly compelling countenance lost in revelry, that the movie finds its song. The rest is only so many synthesizers.
Awards chances: This is unlikely to be released before the end of the year despite finding distribution, which is par for the course. Roll this out to the more musically liberated audiences of SXSW next year and then open as a summer indie delight.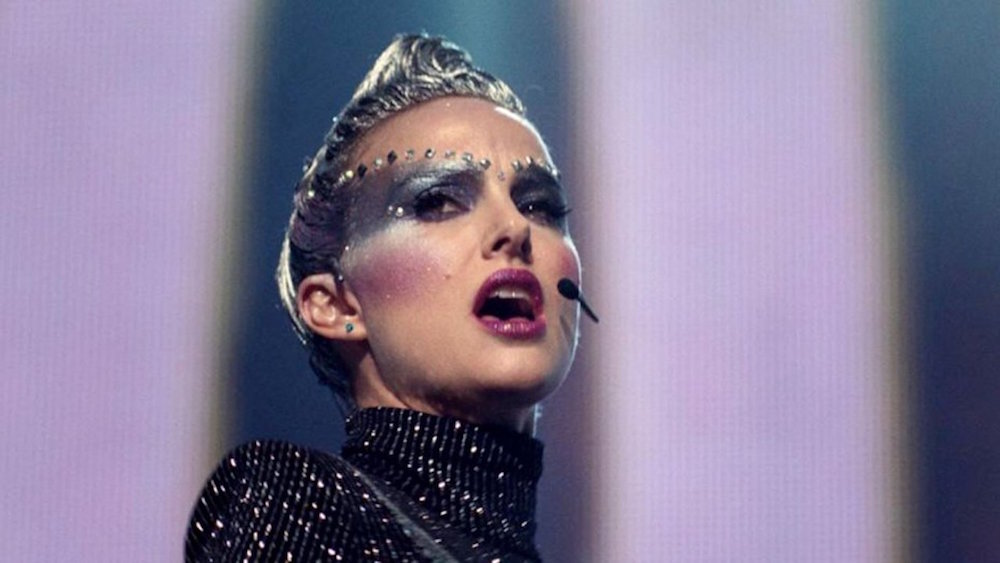 Vox Lux
Release Date: TBA
If you think the 21st century seems like it's on a slow-motion descent into hell, you're not alone. But you may not be having as much fun with it as Vox Lux, Brady Corbet's decadent fable that views modern pop culture as the ultimate reflection of our values: vain, corrosive, and also gloriously vapid. During a time when a reality television star disastrously fails to lead, reality itself becomes a fertile stage for satire so acerbic that it will knowingly put Natalie Portman in Black Swan-inspired makeup as the idol of her age. Even our monuments are diluted remixes of something once purer. The antithesis of the other pop music heavy hitter that took a bow at the Toronto International Film Festival, A Star is Born, the Portman-led Vox Lux is blanketed in the kind of pitch black nihilism that remains evermore elusive in cinema. And as in contrast with that more wistful creation myth, Vox Lox suggests nothing can go through the prism of modern industry and come out the other side with a sense of discovery or enlightenment. Not when sweetness or sincerity must be reduced to 280 characters or a three-minute club beat.
Awards chances: Natalie Portman is fantastic in this film, completely leaning into a thick Staten Island drawl and a wolfish grin that looks prepared to devour all those around her. It is a bold performance that can be as out there as the SNL self-parody of herself, but while I personally know it's one of the most original performative creations I've seen this year, I think both it and especially the film it is in will be too nihilistic for major awards voters. Still, critics groups can and should recognize it if Neon does decide to throw its hat into the awards season ring with a swift release later this year.
Sia might see some recoginition in the Best Original Song category too, but this is still very clearly Gaga's award.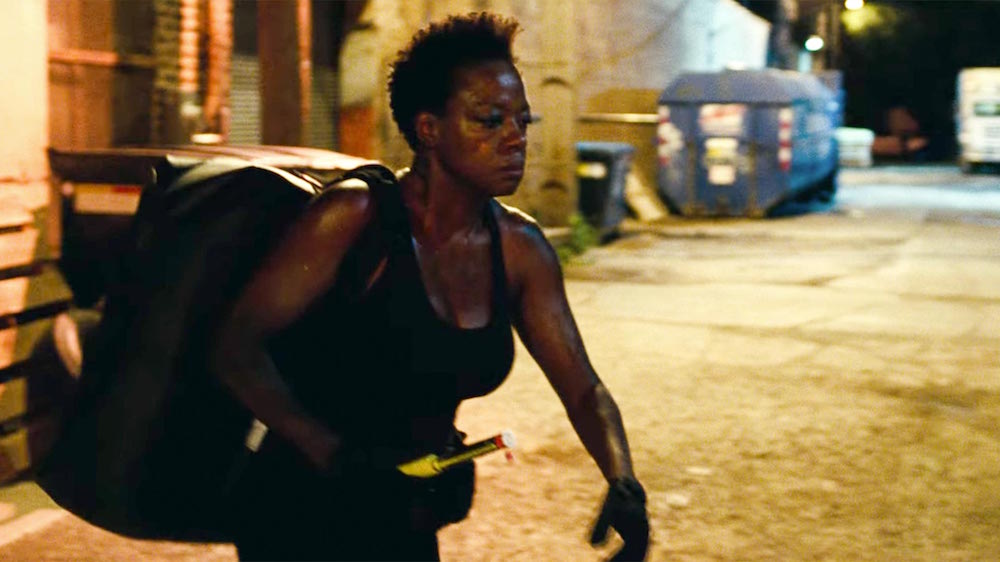 Widows
Release Date: November 16
In most heist movies, the thrill is from making the score, beating the house. With Steve McQueen and Gillian Flynn's Widows, there is no victory over the system; there's simply breaking even, and maybe gaining on a little on the side. When trapped in a rigged system, this can be triumph enough. The tonal distinction is all the difference in placing the movie apart from so many of its genre peers and, in its better moments, achieving a kind brutal authenticity that is more rewarding than anything found in an overstuffed briefcase. McQueen's approach to Widows is by far his most mainstream and commercial effort to date after somber journeys into despair like 12 Years a Slave and Shame, yet the latest is still clearly a Steve McQueen picture, even when it occasionally runs against some of Flynn's most sensationalist and pulpy flourishes… As such, Widows showcases a directorial flair for balancing large ensembles ensnared in a plot-driven web, particularly since what unites all parties in McQueen's favorite subject matter: human suffering.
Awards chances: This movie is a real crowd-pleaser and will likely go over very well in the mainstream. So much so that I imagine its more melodramatic sensibilities could make it hard to take frontrunner status in too many categories. However, it almost certainly will with Elizabeth Debicki's scene-stealing performance as the widow who most feels relief at her husband's demise, and an amusing sense of freedom at breaking bad. I wouldn't be shocked for her to be near the top of the Best Supporting Actress race, and nominations will certainly follow for Viola Davis in Best Actress, Flynn in Adapted Screenplay, Best Picture, probably McQueen in Directing, and maybe even Daniel Kaluuya in Best Supporting Actor.