News
Three Billboards Trailer, From Director of In Bruges
In Bruges director Martin McDonagh returns with Three Billboards Outside Ebbing, Missouri. Here's the red band trailer...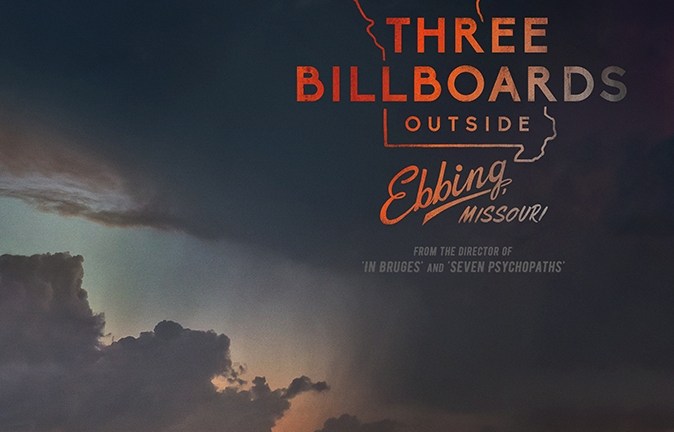 When we interviewed writer/director Martin McDonagh for his last movie, Seven Psychopaths, he told us a couple of key things. Firstly, that he only makes a film every three or four years. Secondly, he knew what his next project was going to be, and that it was going to have a comma in the title.
That film is Three Billboards Outside Ebbing, Missouri, and it sees McDonagh steering a cast that includes Frances McDormand, Woody Harrelson, and Sam Rockwell. It's a mix of drama and black comedy, about McDormand's character trying to find justice after her daughter is murdered. Her efforts centre, as you might expect, on three billboards leading into her town.
The movie is set to be release this coming autumn, although no fixed date has thus far been announced. What we do have, though, is the first trailer for the movie. We should alert you to the fact that this is a red band trailer, so no watching it if you're young and impressionable. There is very naughty language in this one. You know the rules.
Here, then, is the trailer…
Here's the synopsis…
THREE BILLBOARDS OUTSIDE EBBING, MISSOURI is a darkly comic drama from Academy Award winner Martin McDonagh (IN BRUGES). After months have passed without a culprit in her daughter's murder case, Mildred Hayes (Academy Award winner Frances McDormand) makes a bold move, painting three signs leading into her town with a controversial message directed at William Willoughby (Academy Award nominee Woody Harrelson), the town's revered chief of police. When his second-in-command Officer Dixon (Sam Rockwell), an immature mother's boy with a penchant for violence, gets involved, the battle between Mildred and Ebbing's law enforcement is only exacerbated.
We'll update this with a release date when we have it.