News
Thor 4 a Possibility at Marvel
Ragnarok star Tessa Thompson says she's heard that Thor 4 has already been pitched to Marvel.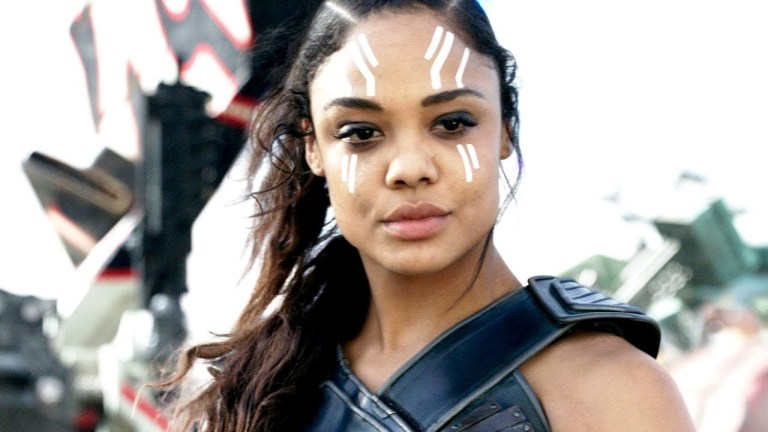 After the first two Thor films, the general feeling in the MCU fan base was that maybe the God of Thunder didn't need too many more big screen solo outings [pause for Thor and Thor: The Dark World fans to go full NathanFillionobjecting.gif] but when Taika Waititi's Thor: Ragnarok came along in late 2017, the film brought a real freshness to Thor's continuing adventures, boosting star Chris Hemsworth's natural comedic talents and also introducing us to instantly terrific characters like Korg and Valkyrie, not to mention just the all-out joy of seeing Jeff Goldblum off the chain as the Grandmaster.
Very quickly, Thor: Ragnarok was proclaimed the best of the Thor trilogy by many, and it slid right into countless "top tier MCU" lists, with both fans and critics finding little to complain about, even in a story where Thor lost so much of what made him …well, him. Suddenly, more Thor films sounded like a very good idea indeed.
It's been a while, but Waititi is still keen to come back and direct another Marvel movie, and in a new interview with The LA Times, Tessa Thompson, who will reprise her role as the oft-drunk Valkyrie in Avengers: Endgame, has given us a bit more hope that it'll happen, all while chatting about having to answer questions on where her character was during the events of Avengers: Infinity War.
"Sometimes I say she was in the bar. She's alive though because the Russo brothers have said that, she's not dead," she confirmed, before adding that she's heard rumblings of a fourth Thor film potentially in its early stages at Marvel:
"I heard that a pitch has happened for [another Thor film]. I don't know how real that intel is, but I hear that the pitch has happened. I think the idea is Taika [Waititi] would come back."
If a fourth Thor film does go ahead with Waititi at the helm, it will be ages before we see it. Next up on the MCU roster is a solo Black Widow movie, followed by a possible franchise starter for The Eternals, then Shang-Chi is getting his own standalone film. After that, Doctor Strange 2, Black Panther 2, and Guardians Of The Galaxy 3 are all on the cards.