News
This Awesome Star Wars Fan Film Reimagines Rey's Origin
You must watch this excellent fan film, which gives Rey an unexpected origin story that we wish was canon.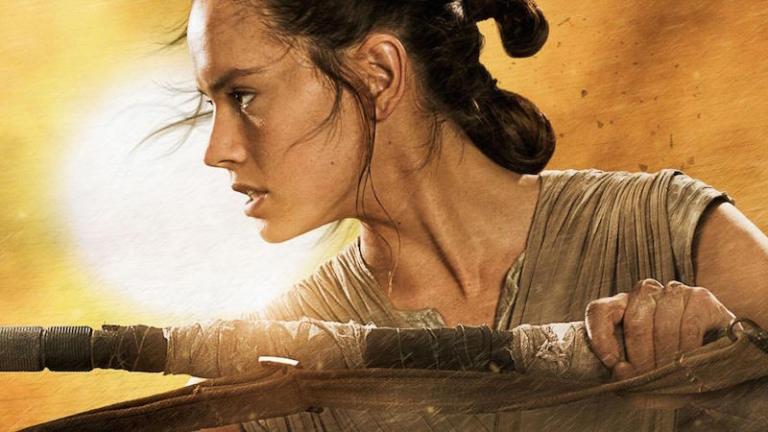 In 2015, The Force Awakens kicked off a new era of Star Wars and introduced the Sequel Trilogy's greatest mystery: who is Rey and where did she come from? While Rian Johnson's The Last Jedi answered that question for better or worse, there are still some fans who aren't too sure Episode VIII delivered the whole truth (or are downright furious about the answer). In fact, even Johnson himself has teased that there might be more to the story in J.J. Abrams' Episode IX. 
The next installment is still being penned by Abrams and Chris Terrio (Argo) as of this writing, so it'll be a while before we hear anything more about Rey's parents or just where the heck she came from. The movie is due out on Dec. 20, 2019. 
Luckily for us, there's a group of fans that's wasted no time reimagining Rey's origins with a fantastic short film. "Rey: A Star Wars Origin Story," created by a collective of filmmakers called Working with Lemons, may be unofficial but it's an oh so satisfying alternate version of how the mysterious hero of the Sequel Trilogy ended up on Jakku.
The fan film actually dropped on YouTube a few weeks before The Last Jedi premiered in theaters. You can decide which film did Rey's origin justice.
Check out the video below:
I love that this version of the story raises as many questions as it answers. Is that Luke's first lightsaber? If so, why does it have a red blade? And why didn't Rey's parents ever return for her? Like any good episode of Star Wars, it leaves us wanting more. Hopefully, Working with Lemons will continue this story in the future. Also, I'd like it if every Star Wars movie ended with a dance party.