News
Third Cloverfield Film May Premiere on Netflix
The mysterious new Cloverfield movie, once called God Particle, may skip theaters now...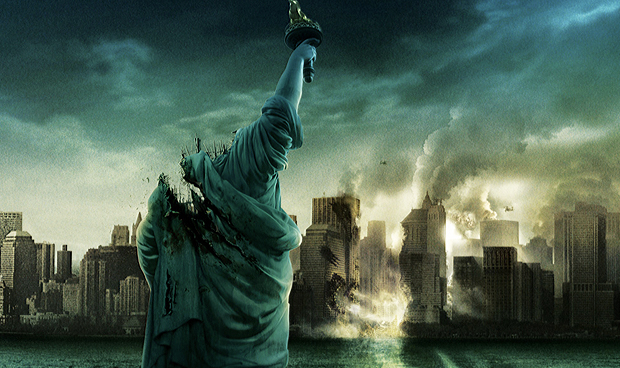 Netflix may acquire the movie that was once called God Particle from Paramount Pictures, according to Deadline. The film, which is currently dated for April 20 on the studio's release schedule after being bumped from two previous slots, is produced by J.J. Abrams' Bad Robot company and has been rumored for some time to have been reconfigured as the third Cloverfield movie.
If the deal goes through, this will be the second genre film that Paramount and Netflix have struck a deal for. The streaming service also picked up the rights to Alex Garland's upcoming Annihilation for everywhere in the world except the U.S., Canada and China, where it will still get a theatrical release.
The Julius Onah-directed "untitled Cloverfield movie" has been a mystery since it was first announced way back in 2012. Starring David Oyelowo, Daniel Bruhl, Elizabeth Debicki, Gugu Mbatha-Raw and Chris Dowd, the film was said originally to center around the crew of a space station who find themselves alone when an experiment involving a particle accelerator causes the Earth to vanish.
There have been reports of extensive reshoots and rewrites to make the film part of the same loosely connected universe as Cloverfield and 10 Cloverfield Lane. Unconfirmed rumors also suggest that the movie may now be titled Cloverfield Station. It's only recently that a possible viral marketing campaign has begun for the film, although there has been a complete lack of trailers or even images.
There's no definite confirmation that a deal will be reached, but Paramount chairman Jim Gianopulos has reportedly been reviewing the studio's slate to determine what passes muster for a theatrical release in the current climate. Where Abrams stands on all this remains unclear for now.