News
Their Finest Trailer: Gemma Arterton, Sam Claflin, and Bill Nighy in WWII Dramedy
An Education director Lone Scherfig turns her attention to another female-centric historical British dramedy.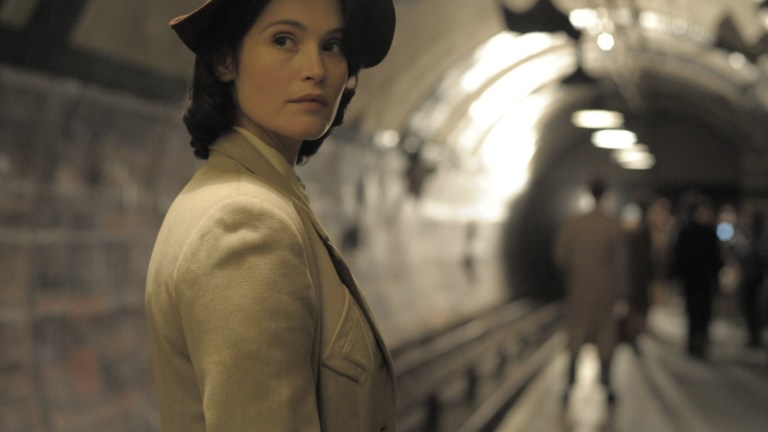 Lone Scherfig, the Danish director behind An Education, has another female-centric, very British period drama coming out. It's called Their Finestand it is filled with actors you probably love.
Gemma Arterton (The Girl With All the Gifts), plays Catrin Cole, a young woman hired as a scriptwriter by the British Ministry of Information during World War II. The job? To add a "woman's touch" to one of the propaganda films the Ministry is making to boost morale. 
Sam Claflin (The Hunger Games, Me Before You) plays the cynical producer of the film and Billy Nighy (who, let's face it, needs no filmography introduction) plays the aging actor who stars in the film, which tells the story of Dunkirk. (See also: Christopher Nolan's upcoming historical drama.)
The film is described as a "dramedy," which seems like a relatively novel approach to a WWII-era film. Scherfig has proven herself adept at melding affecting personal stories into a larger historical context. Hopefully, this latest effort will be more An Educationthan it is One Day, which she also helmed. Check out the trailer for yourself and decide…
And here's the synopsis:
With London emptied of its men now fighting at the Front, Catrin Cole (Gemma Arterton) is hired by the British Ministry of Information as a "slop" scriptwriter charged with bringing "a woman's touch" to morale-boosting propaganda films. Her natural flair quickly gets her noticed by dashing movie producer Buckley (Sam Claflin) whose path would never have crossed hers in peacetime. As bombs are dropping all around them, Catrin, Buckley and a colorful crew work furiously to make a film that will warm the hearts of the nation. Although Catrin's artist husband looks down on her job, she quickly discovers there is as much camaraderie, laughter and passion behind the camera as there is onscreen.
Their Finestis set for an April 7th release date.