News
Theater, Film, TV and American Legend Neil Simon Dies at 91
Neil Simon was more than an icon or a legend. He is what people point to when asked what makes America great.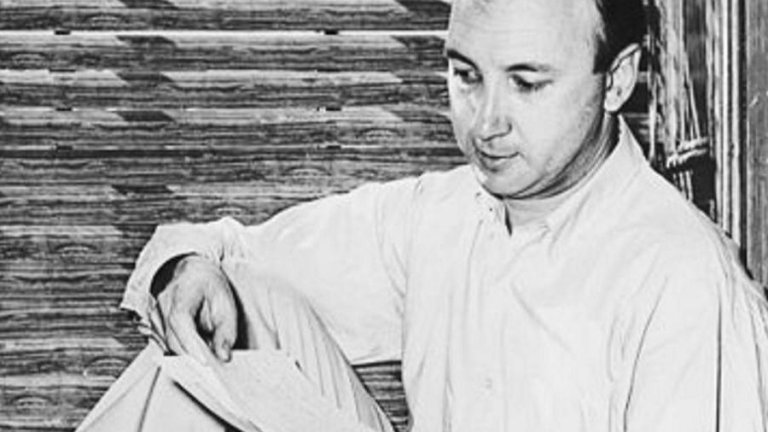 Neil Simon, who wrote masterworks for all entertainment medium, died of complications from pneumonia on Sunday, August 26. He was 91.The news was announced by his longtime friend and director of media relations for the Shubert Organization, Bill Evans. The Bronx-born playwright, screenwriter and television comedy pioneer was born on July 4, 1927. Marvin Neil Simon died in a Manhattan hospital.
"In New York, when it's 16 degrees in the winter, it's 78 in Los Angeles," Neil Simon told Playboy magazine before he himself moved to the west coast. "And in New York, when it's 102 in the summer, it's 78 in Los Angeles. However, in New York there are 4 million interesting people" and Neil Simon was one of the most interesting. His name is synonymous with Broadway comedies, his works make him as great a representative of American humor as Mark Twain.  He is a definitive American artist.
Simon dominated theater in the last half of the 20th century, changing the very landscape of Broadway with over thirty plays and musicals over four decades. His name is on one of those theaters. Simon made his playwriting debut in 1961, with the play Come Blow Your Horn. His final Broadway premiere run was 45 Seconds From Broadway in 2001. Prior to theater, he wrote for television greats like Phil Silvers and Sid Caesar.
Neil's father Irving Simon was a salesman in the garment district. His mother Mamie Levy Simon worked beind the counter at Gimbel's department store. Simon grew up in Washington Heights, graduating from DeWitt Clinton High School. He studied at NYU and the University of Denver while he served in the U.S. Army Air Force Reserve.
Neil's brother Danny Simon was an early and frequent collaborator and a consistent artistic presence in his own right. The brothers wrote scripts for radio and television shows like The Garry Moore Show. They were part of Your Show of Shows and Caesar's Hour's writing team along with Mel Brooks, Carl Reiner, Woody Allen and M*A*S*H creator Larry Gelbart. Danny and Neil Simon were further immortalized in the film My Favorite Year.
Simon's stage hits mined the deepest inner questions for universal comedy. His plays included The Prisoner of Second Avenue ("I don't know either where I am or who I am. I'm disappearing. I don't need an analyst, I need Lost & Found"), Last of the Red Hot Lovers, The Sunshine Boys ("As an act, nobody could touch him. As a human being, nobody wanted to touch him"), Plaza Suite, Chapter Two, Sweet Charity , Promises, Promises,
Simon wrote the book for the musical Little Me in 1962. With songs by Cy Coleman and Carolyn Leigh, the play starred Sid Caesar and was directed by Bob Fosse. Barefoot in the Park opened in 1963. The play starred Robert Redford and Elizabeth Ashley. The Odd Couple had its run in 1965. The original production starred Walter Matthau and Art Carney. The fiilm paired Matthau with Jack Lemmon. Both productions directed by Mike Nichols. Directors like Gene Saks, Jerry Zaks, Michael Bennett, Robert Moore, Joe Mantello, Herbert Ross, John Rando have also interpreted Simon's works.
In 1967 Simon had four plays, Barefoot in the Park, The Odd Couple, Sweet Charity and The Star Spangled Girl, running concurrently on Broadway.
Simon won four Tony Awards, a Kennedy Center Honor and a Golden Globe Award for the original screenplay for The Goodbye Girl in 1978. The film was an adaptation of his screenplay Bogart Slept Here. It was supposed to star Robert De Niro in the Richard Dreyfus part, but De Niro was still too involved in his Taxi Driver character and had to pass on the comedy.
Simon was nominated for four Oscars. Simon's first Tony Award was for Odd Couple in 1965. The play was turned into a movie and the movie was turned into one of the successful TV series in the 1970s.
As universal a playwright as he was, Simon won the biggest honors for writing about himself. The collective power of Brighton Beach Memoirs (1983), Biloxi Blues (1985), Broadway Bound (1986) contributed to the Pulitzer Prize he won for Lost in Yonkers in 1991. They also forever cemented Simon's association with the actor Matthew Broderick, who portrayed the artist as a young man.
Simon's works brought out the very best in actors like Nathan Lane, Robert Redford, Walter Matthau, George C. Scott, Maureen Stapleton, Bernadette Peters, Art Carney, Jack Klugman, Tony Randall, Christopher Plummer, Peter Falk, Lee Grant, Tammy Grimes, George Grizzard, Jack Weston, Martin Short, Linda Lavin and Gwen Verdon.
Simon is survived by his wife Joyce, daughters Ellen, Nancy and Bryn, three grandchildren and one great-grandson. Danny Simon died in 2005 at age 86.
Culture Editor Tony Sokol cut his teeth on the wire services and also wrote and produced New York City's Vampyr Theatre and the rock opera AssassiNation: We Killed JFK. Read more of his work here or find him on Twitter @tsokol.